Virtual tours of the school
Discover the school campus and facilities
Click here to explore our location and facilities with our interactive map.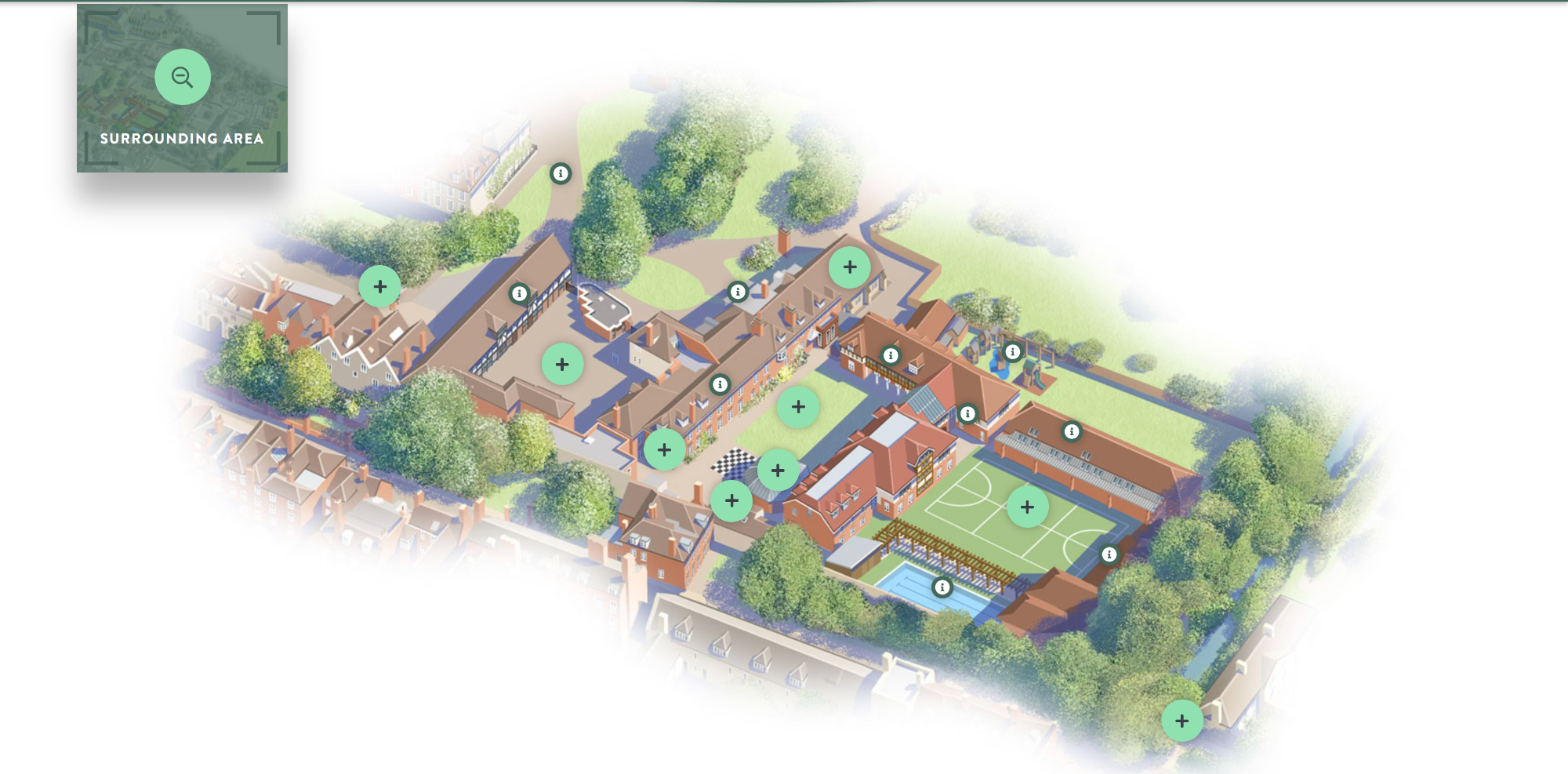 ---
Meet Dr Sarah Essex, our new Head who joins us in September
---
What is a typical Pilgrim?
There's no such thing, of course. The school film, To be a Pilgrim, was filmed before the school closed and gives a good idea of the many different types of Pilgrim you might find during a visit of the school. The music is performed entirely by boys at the school - look out for them at the very end of the film!
---
Join us for a school assembly
It was important that we continued to meet and feel a sense of being united as a school community while we could not be together. Each Monday, the boys started their week as usual with an assembly. In each of these films, you will see parts of the school and area that could not be included in a conventional tour! The school's hymn, To be a Pilgrim is sung by boys of the school who formed a virtual choir, recording from their homes, scattered far and wide.
---
Take a look inside our Pre-Prep...
This was filmed after the school had first closed, with just our Key Worker Club on site. It's not usually this quiet, when there are lots of little boys having fun in the classrooms it gets rather more lively!
---
Thinking of boarding with us?
Have a look inside Q School, one of our two boarding houses, with Mrs Leslie, Houseparent. Our dormitories "must be the nicest anywhere" according to The Good Schools Guide.
---
Learn how to cook with Digby, our very own Superchef
---
Listen to the story of the Tiny Little Fly, perfect for younger children
---
Hear our Junior Choir and enjoy a gallery of artwork by the Junior boys
For more films, including video tutorials from our enrichment programme, please visit our
Vimeo
page.