Meet our new Head, Dr Sarah Essex
We are delighted to announce the appointment of Dr Sarah Essex as the new Head of The Pilgrims' School.
"Dr Essex brings outstanding gifts and skills to lead our school with care, vision and confidence into its next stage," says Chair of Governors, the Very Revd Catherine Ogle, Dean of Winchester Cathedral. "An experienced educator, she will continue the school's long-standing commitment to achieving excellent academic outcomes for all our boys, while nurturing character, kindness, and self-belief. Her enthusiasm, energy, and determination to offer the best possible education for boys are plain for all to see.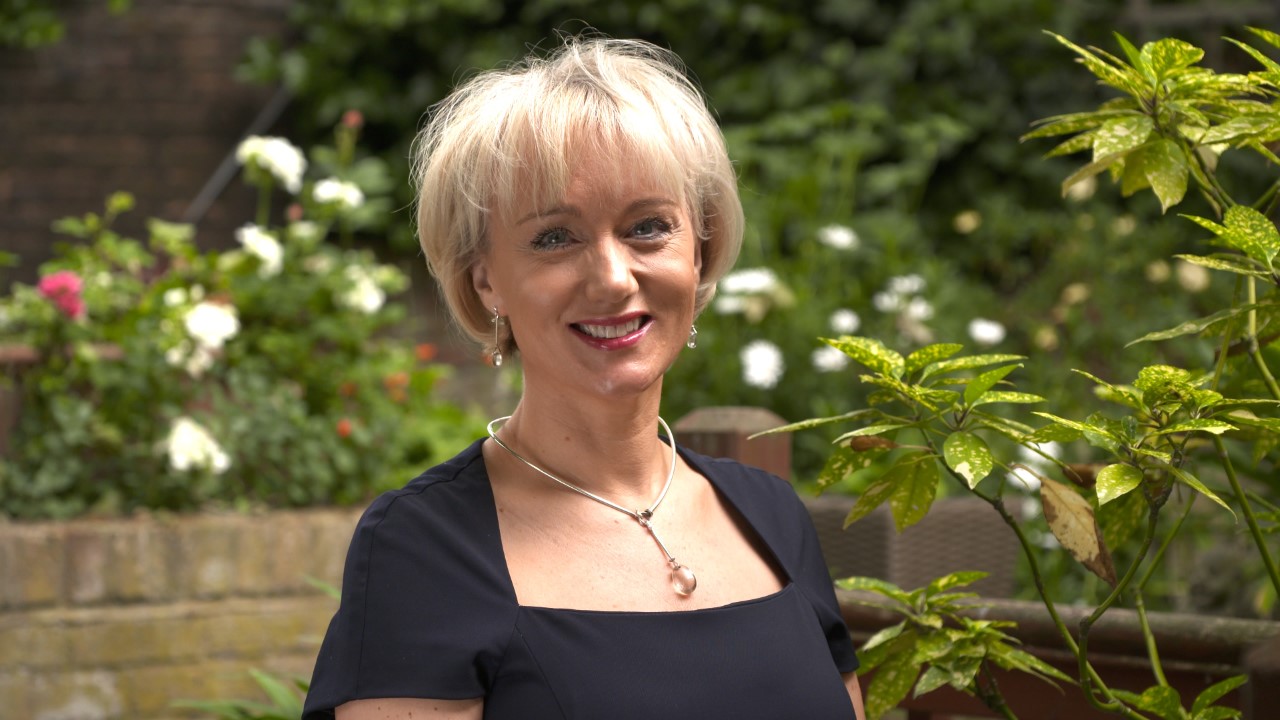 Sarah received a first class Honours degree in Natural Sciences and was awarded a PhD in Theoretical Inorganic Chemistry from Trinity Hall, Cambridge. Before joining the teaching profession, Sarah enjoyed a successful executive career as a strategy consultant. She has been instrumental in the successful development and management of two thriving London prep schools, The Hall in Hampstead, and Fulham School, where she is Deputy Head Academic of Fulham Prep.
I am honoured and delighted to be appointed as the next Head of The Pilgrims' School at such an exciting time for the school and for education.
"The Pilgrims' School has an outstanding reputation as one of the leading boys' prep schools and Cathedral choir schools in the country. I feel very fortunate to be taking over from Tom Burden and to be able to build on the remarkable work that he has done during his tenure as Headmaster. From my very first day in the school I have been impressed by the easy confidence of the boys, their energy and ambition, their curiosity, and their thoughtfulness.
This is clearly a kind school, where the individual character of each boy is treasured and nurtured, and where endeavour is rewarded. The progress of each boy, and the scholarships and awards won each year are testimony to the talent and dedication of the teachers whose passion and commitment inspire the boys daily.
Sarah grew up in the cathedral city of Worcester and is looking forward to taking an active part in the wider Pilgrims' community. She is excited by the exceptional musical tradition of the school and of Winchester, and she hopes to join a choir, as well as being able to explore Hampshire's live music and theatre. A recreational runner who practises Pilates, on her holidays Sarah enjoys scuba diving and mono skiing.
The Pilgrims' School has a strong future based on academic excellence, the commitment to a broad and deep curriculum and co-curriculum for all the boys, excellent pastoral care for boarding and day pupils, faith-based values and a strong and highly interconnected community. I will work hard to uphold and grow these values in the next stage of the school's development and I look forward to meeting you all soon.
As early as possible next term, Dr Essex will be delighted to meet you and to welcome you to the school. In the interim, Sarah has produced this video introduction, which we hope you will enjoy.
From Tom Burden, current Headmaster
"At the end of this term, I shall be stepping down from my role at Pilgrims' to study in Oxford as part of my training for ordination. I am proud to pass the leadership baton to Dr Sarah Essex, currently Deputy Head (Academic) at Fulham Prep School. Sarah has, in abundance, the ability, experience, and character that will make her an exceptional leader of Pilgrims'. Just as I was succeeded at my previous school by the right person at the right time, so the same is happening here at Pilgrims'.
I remember my first communication with Pilgrims' parents when I was appointed Headmaster in 2014. What I most recall was trying to reassure everyone that Pilgrims' was not about to be dismantled. Though Sarah will certainly bring exciting and refreshing change, I know she also has the mindset of a custodian. The school will be in utterly reliable hands.

I applaud everything Sarah says in her film, but I want to draw your attention in particular to her comment about Pilgrims' being a home to many different types: "There is no such thing as a typical Pilgrims' boy," says Sarah. Dr Essex certainly understands our school.
I will miss The Pilgrims' School very much. It is deeply reassuring to know that the person at the helm from September will be, as a consequence of her nature, a kind and thoughtful leader."
"There is no such thing as a typical Pilgrims' boy."
Dr Sarah Essex