Our Pre-Prep
Starting school is exciting! Little boys join us on their first day, ready to explore the world and discover its wonders. These first steps in to school life are so important, and our Reception class is deliberately small to ensure a gentle transition from home or nursery to full time education.
Join us at our upcoming open day - Friday 12 November 2021, 09:30 to 12:00
Book an open day visit to see our classrooms and teachers in action and explore our beautiful grounds and facilities. You will have the opportunity to meet our Head of Pre-Prep and Reception Team, and your son can play in our Reception garden. Click on the button below or email admissions@pilgrims-school.co.uk to book your space.
Watch our Pre-Prep film
Our Pre-Prep curriculum
Reception
Our experienced Early Years teachers and full time teaching assistants, take great care to help your son feel at home, and they set aside lots of time at the start and end of each day to let you know how well he is doing. In no time at all, your son will be settled in, making friends and growing in confidence with each passing day.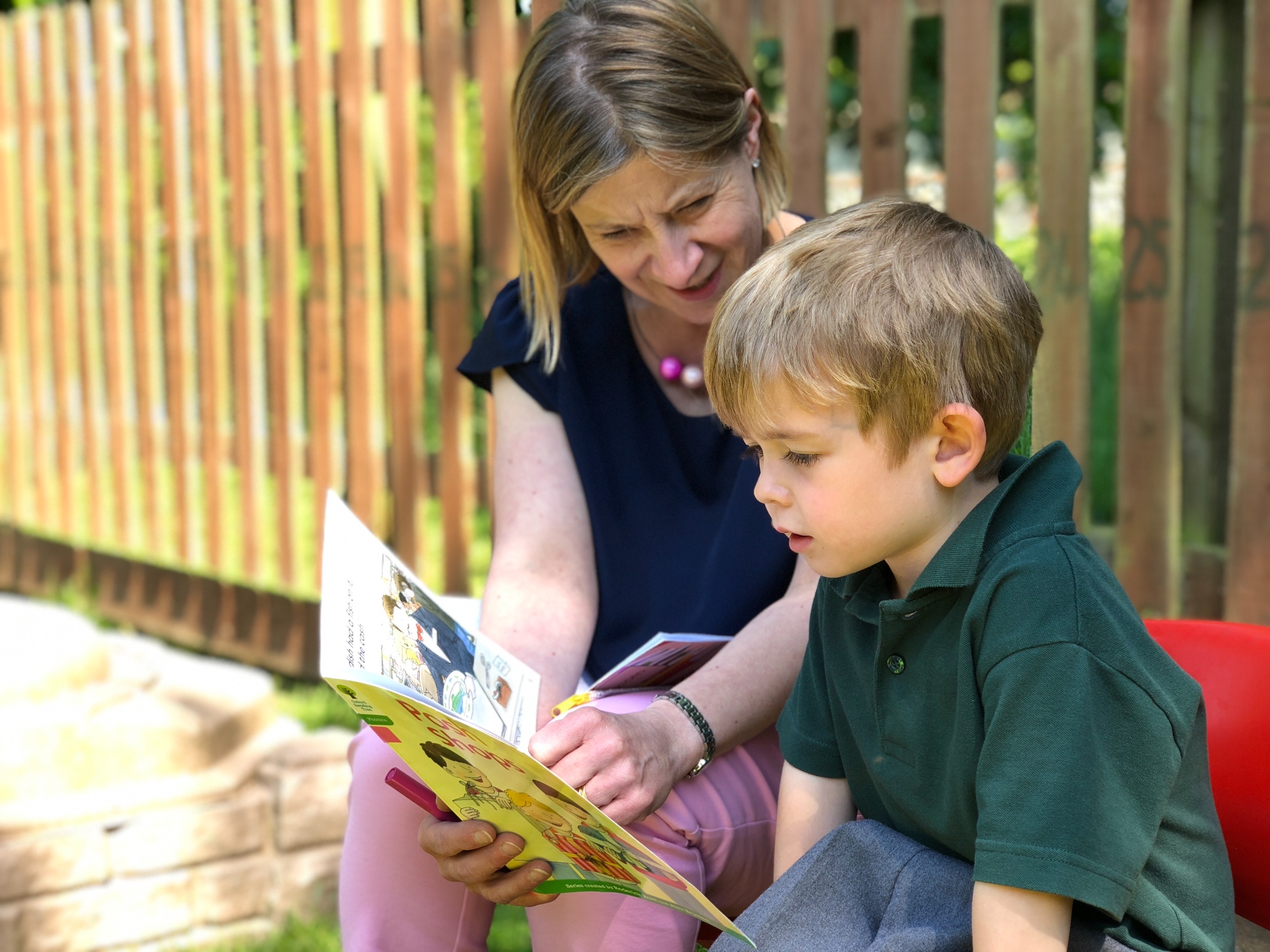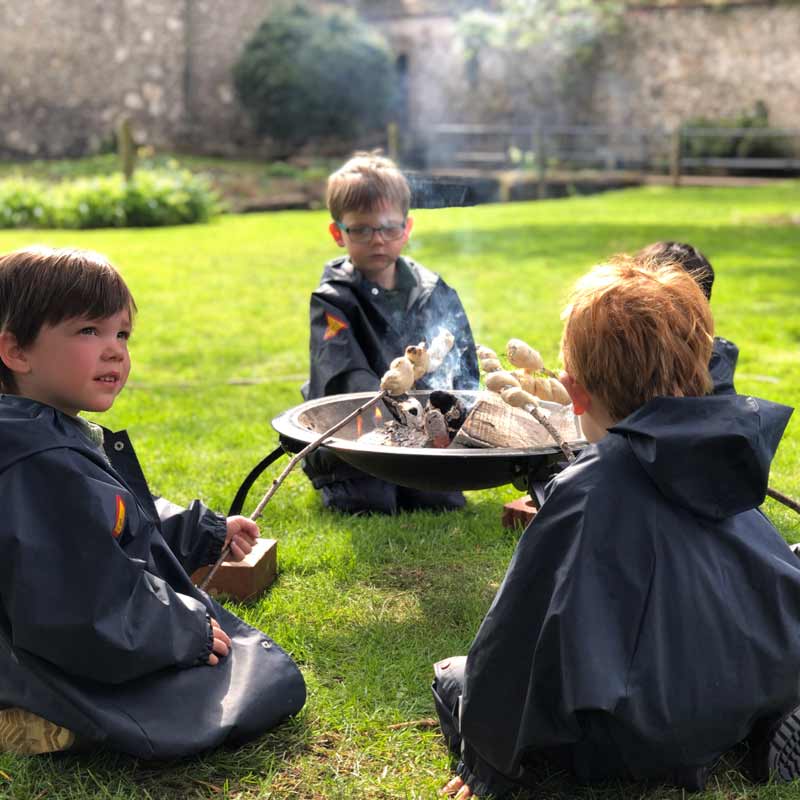 Following the Early Years Foundation Stage (EYFS) curriculum, we place a strong emphasis on learning through play, with a particular focus on outdoor learning - we are a recognised Forest School with an accredited Forest School Leader. All of the boys in the Pre-Prep spend time outside each day, in a combination of playtime and outdoor learning. The boys in Reception have access to their own garden throughout their whole day, where they can look after the veggie plot, make delicious 'food' in the mud kitchen, play with water and sand, build houses with over-sized bricks - it's a busy day! At break, they play with the rest of the Pre-Prep in one of our two spacious playgrounds.
Children within the EYFS are active learners and they have many opportunities to explore and investigate. They are enthusiastic and happy learners who are supported to make strong progress, whatever their needs.​ ISI Inspection
Year 1 and Year 2
In Years 1 and 2, the curriculum and routines reflect the emerging maturity and independence of the boys - but learning through play remains a key element. Cross-curricular learning encourages lateral-thinking and the use of wider knowledge. A history lesson studying transport, space or electricity may draw upon science, English and geography, for example; an English lesson may use historical figures as its focus for creative writing. Teaching is built around topic-based activities that enthuse boys – dinosaurs, pirates, space and castles are always popular themes!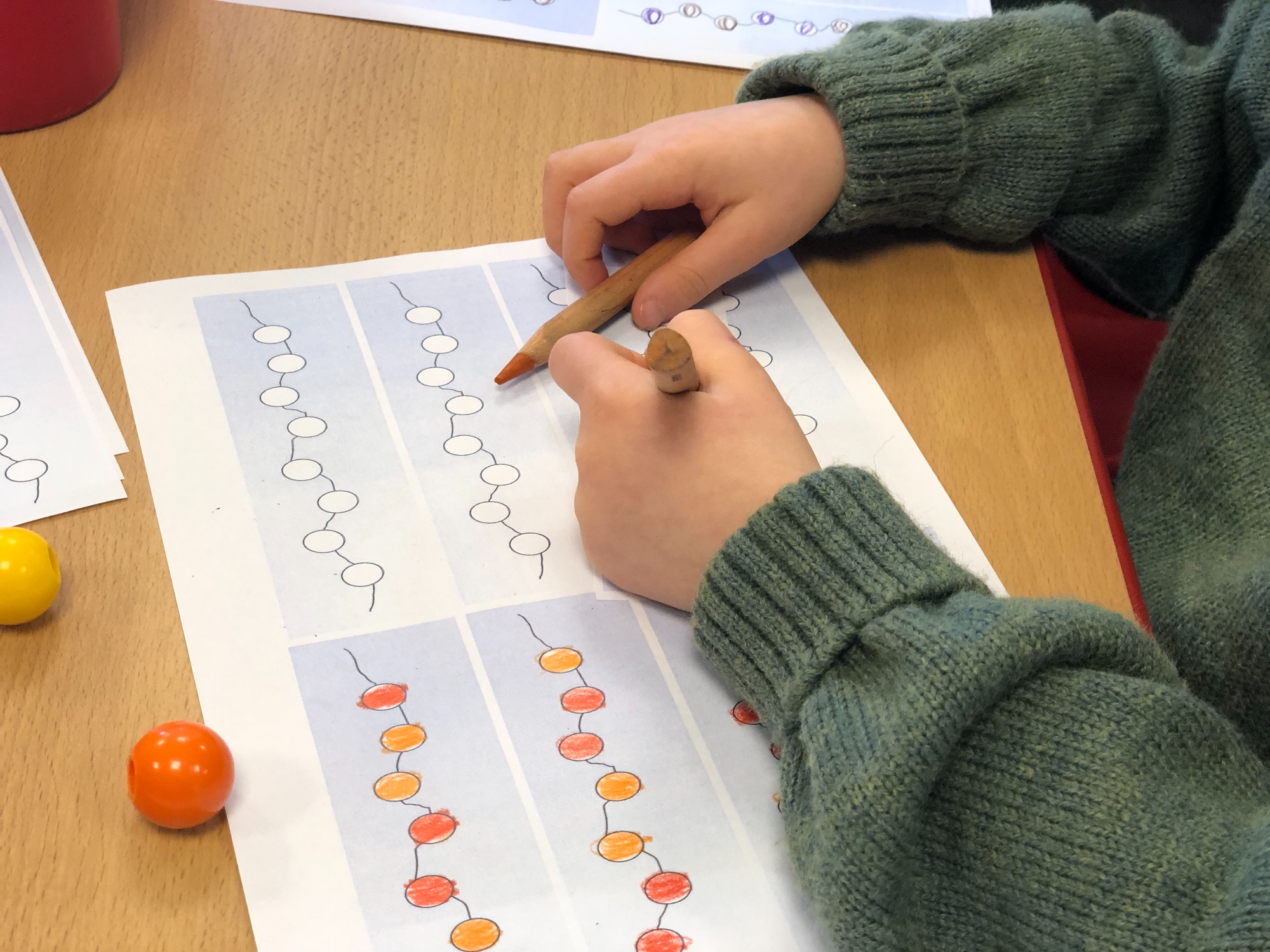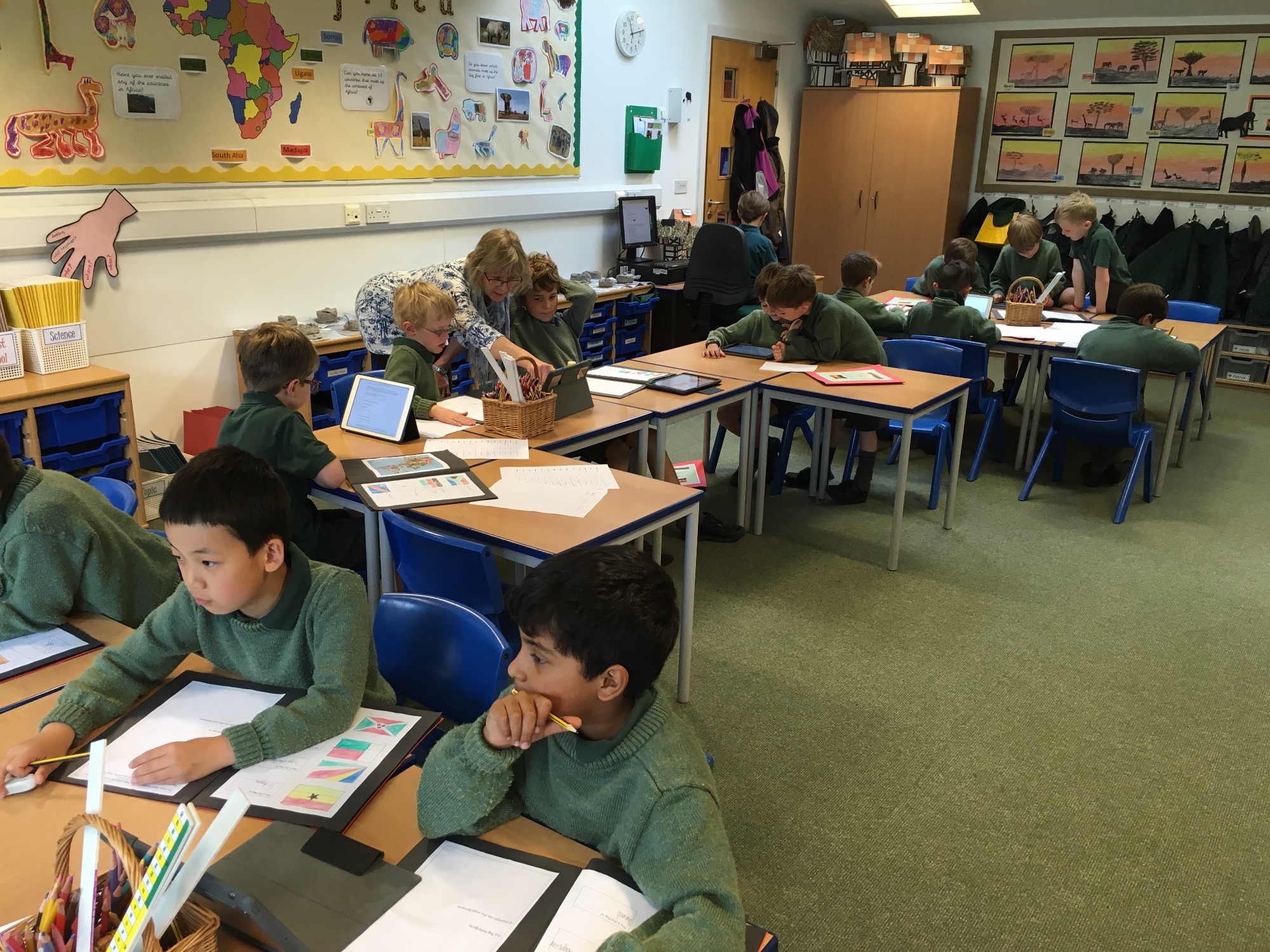 Numeracy and literacy are stand-alone, core subjects and are taught in small groups tailored carefully to the needs and abilities of each boy.
IT sessions ensure that the boys are comfortable with technology and familiar with the IT suite. Interactive whiteboards, iPads and desktop computers are used in all areas of our teaching.
The Pre-Prep is an integral part of The Pilgrims' School, and there is no further entry assessment required for Pilgrims' boys to continue to Year 3 of the Prep. The Pre-Prep curriculum is firmly aligned with that of Year 3 and each boy's progress is closely monitored by the Head of the Pre-Prep and the Head of the Junior Years, ensuring the best preparation for transition to Year 3.