Recita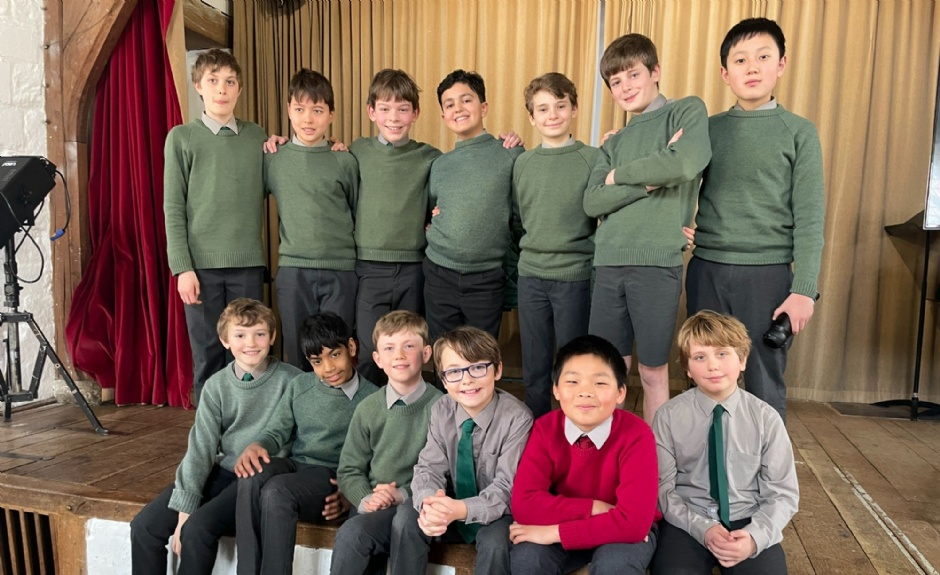 The last day of term saw the arrival of the much anticipated Recita Final for Juniors and Seniors.
Junior Recita Final
In what was a busy term, the final day was no different with the Junior Recita Finals taking place. Earlier in the term all the boys took part in class heats, with finalist selected by the boys' English teachers. The Junior finalists rose to the occasion and wowed both me and Miss McGrath as judges, but also the watching audience that consisted of finalist parents, siblings and junior boys.
During my feedback I used the word 'confidence' on more than once, but I cannot stress how impressed I was with this characteristic that all the boys displayed. Becoming a confident communicator is a key skill, and it was inspiring seeing this on display from all the boys. We had emotion and humour running through a range of poems, from a selection of poets including Rosen, Wordsworth, and Carroll. All the boys performed superbly well and had clearly spent time learning and perfecting their recitals.
In Year 3 Anthony C was highly commended, in Year 4 Cameron S was highly commended, and in Year 5 Theo W was Highly commended with each boy demonstrating a clear understanding of their chosen poems through the way they performed. The overall winner of the Junior Recita was Barney S in Year 5. Barney's delivery of the poem was superb, using his voice, gesture, and eye contact to engage each and every member of the audience. Well done, Barney, and thank you to all the boys for their hard work and making this year's Recita a massive success.
Tom Halliday
Head of Juniors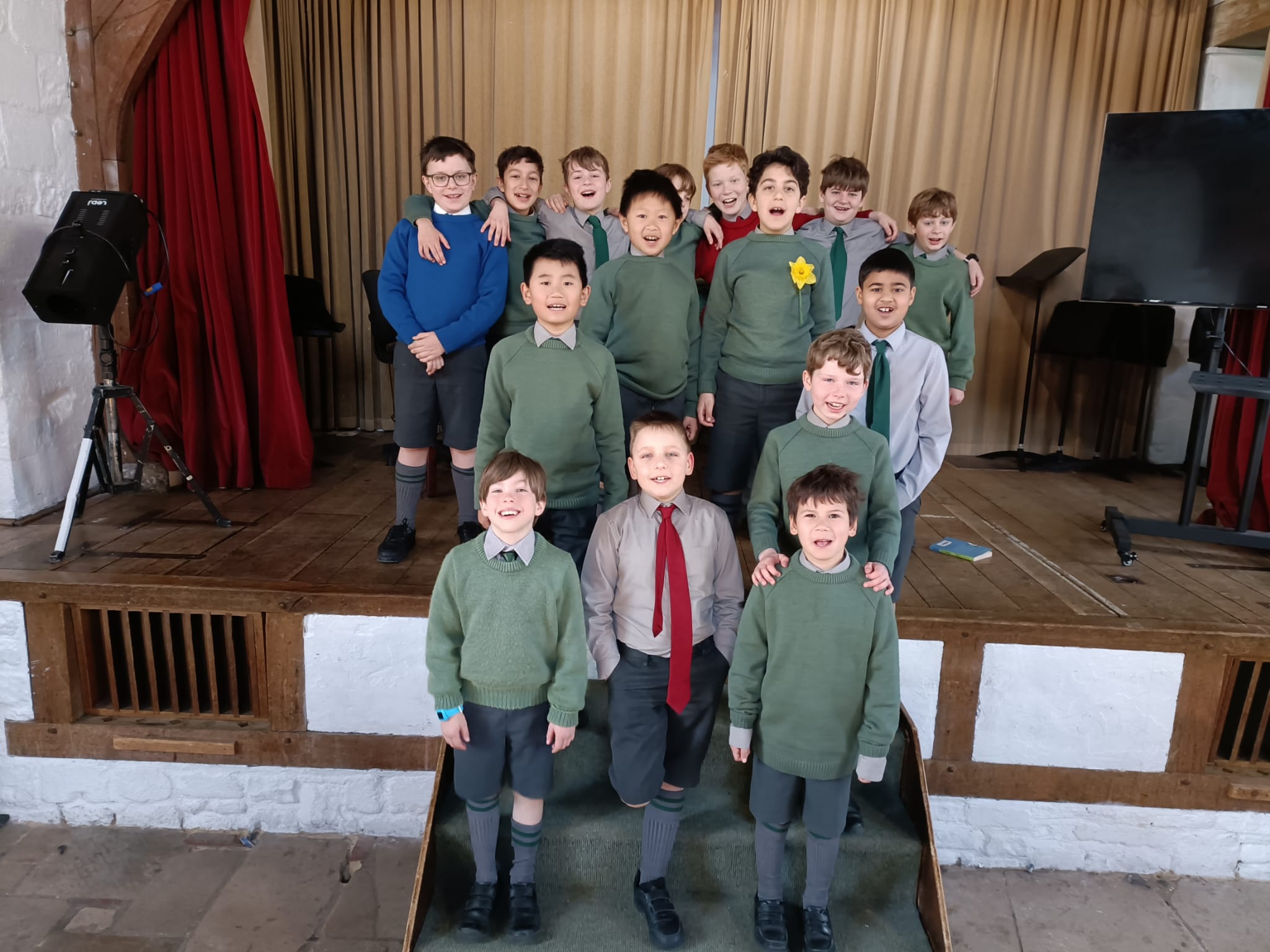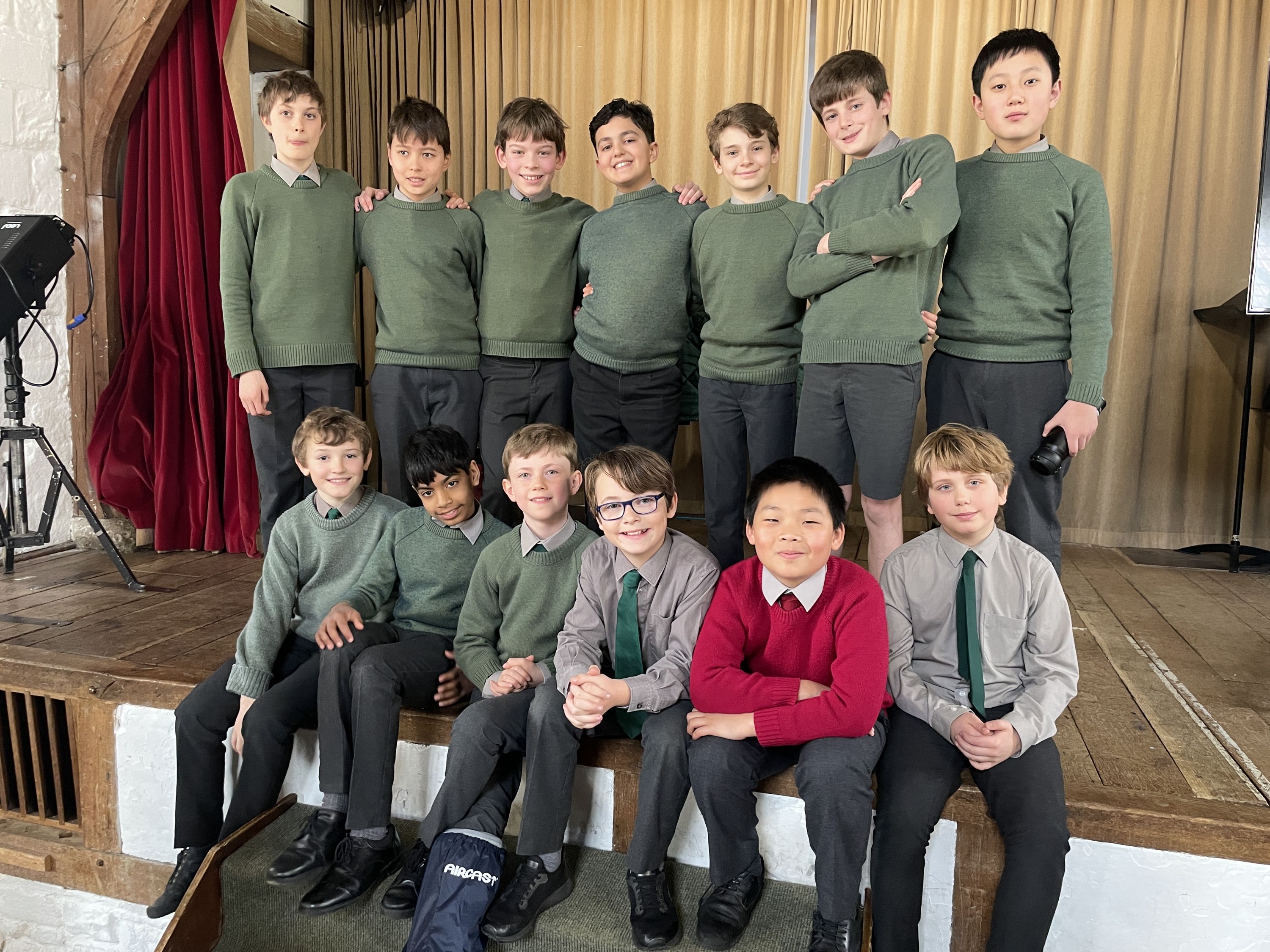 Senior Recita Final
The Senior Final, open to boys in a Year 6 and Year 7, was a very high quality affair indeed. Judges, myself and David Orr were hugely impressed not only with the accuracy of their recitations, but the meaningful connections they had with their poems, and their ability to captivate an audience. It's important to remember that these are young boys, and the bravery and commitment required when learning and performing a poem in front of others is not something to be underestimated.
In truth, there could have been any number of winners, but faced with the unenviable job of whittling it down, the judges opted for Max H as highly commended in Year 6, Balthasar J as highly commended in Year 7 and William S as the overall winner, whose reading of 'Rage, rage against the dying of the light' was powerful, yet sensitive and maturely, and passionately delivered. Well done to all the boys who took part; it was a privilege to be a part of and a lovely way to wrap up the term.
Will Darlow
Head of English
Senior winner - William S