Boarding
Boarding at The Pilgrims' School is extremely popular and our two houses are likely to be full, with a waiting list.
The school has 100 boarding places and our youngest boarders are in Year 4 (age 9). Full boarding is offered, although boys may choose to go home on Saturday and return on Sunday night, or Monday morning, arriving in good time for lessons.
For parents who find that they are able to make an unscheduled visit to see their son, our flexible arrangements at the weekend prove invaluable.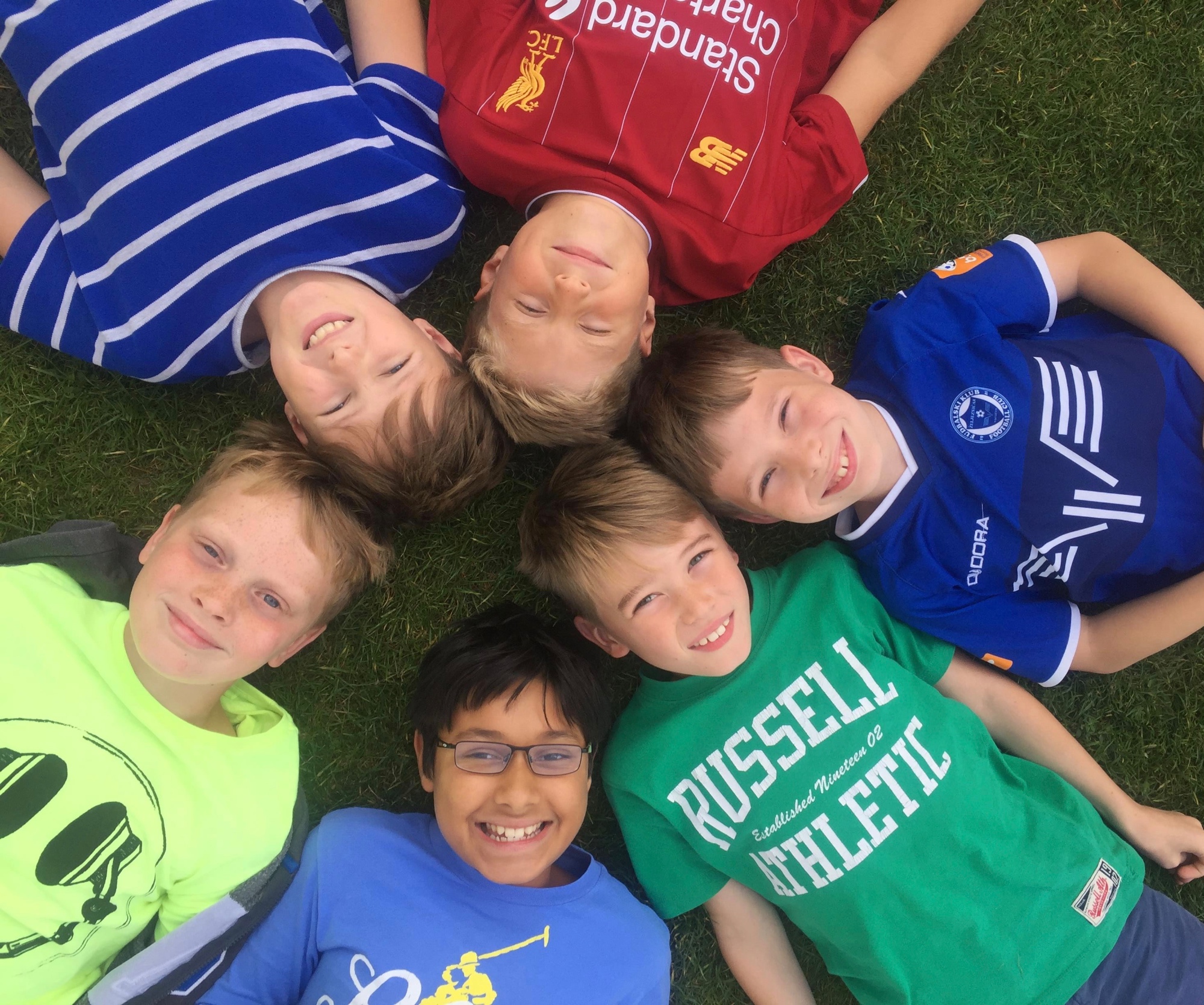 Boarding Principles
At The Pilgrims' School it is hoped that boarders will live happy and purposeful lives within a homely, relaxed, and secure environment. In a fast changing and multicultural world, boarding at Pilgrims' represents a huge opportunity for pupils to learn about themselves and others, embracing diversity, cultural differences and prepare for their future with confidence.
We believe that in developing a sense of independence, self-discipline, and self-worth, they will also learn to live happily in community, showing respect and care towards others and valuing their worth.
Our aim for each boarder is that he:
Learns to be sensitive to the needs and feelings of others
Learns to be adaptable and flexible
Learns the importance of playing his part in the functioning of a community
Learns the value of service and duty
Learns to develop a sense of responsibility for himself and others
Will enjoy the company of his peers
Will develop self-discipline
Will learn the value of friendship, trust and loyalty
Will learn to be responsible for his own health and hygiene
It is the school's aim and policy that the school remains an integrated community despite its several unique constituencies. The only major distinction between the day and boarding Commoners is that the boarders sleep at school. In that the Choristers and Quiristers have busy and parallel timetables, there is no competition between the two choral foundations; they perform together once a term at joint Evensong. Within the wider boarding community there is no distinction between the two boarding houses in that both run on similar lines and offer either the ability to stay at school or to go across the street to sleep. All boys play games together, work in class together, play instruments together and share the same outlook, expectations and goals. All boys of the school are divided among the five Sets (houses) for intra-school competitions, and this without distinction to their status.
Preparation for senior school
If your son is likely to board at senior school, the secure, nurturing environment of boarding at Pilgrims' is a great way to help him prepare for the transition and to acquire the skills he will find invaluable to being a happy, thriving member of a boarding community. We are frequently told by the housemasters of senior schools that the boys who have previously boarded find it much easier to settle in and adjust to the new routines, freedoms and independence.
Taster boarding sessions are offered to boys currently at the school, when possible, to see if they might like to board one day. Even if your son is not intending to board at senior school, he may decide that he would like to enjoy the experience and independence of boarding with us in his senior years, and he will, of course, be most welcome.
The outcomes for boarders are excellent and their very high standard of personal development is evident in the way they conduct themselves around the school. They are confident and courteous and gain much from their boarding experience. They are most articulate, and speak of their school with pride and enthusiasm.
Supervised prep
A distinct advantage of boarding is that prep (homework) is closely supervised. Staff are on hand to help, and the influence of industrious senior boys setting a good example undoubtedly helps the younger boys to establish good learning habits. As a boarder, your son will learn to organise his preps and to work efficiently, completing the task within the allocated time; these are crucial skills which he will call upon throughout the whole of his education. Year 8 boarders each have an individual study cubicle in a communal study room, known as Toys.
Supported music practice
If he is a musician, your son will be given a set time to practice, and he will be supervised to ensure that the time is being used well. He can, of course, do more practice at other times, too. It is undoubtedly much more fun to practice at the same time as other people and less frustrating with an experienced musician nearby to help with any problems.