Year 8
For many, the final year at their prep school is looked back on as a golden time. It is the year in which the combination of being 'top of the school' and (only just) a teenager, creates memories that last a lifetime. We encourage our Year 8 boys to make the most of the opportunities for responsibility and friendship.
Encouraging growth
Year 8 is important as the final year of academic preparation for senior school, but it is formative in other ways. Boys grow more independent and self-disciplined.
Every boy in Year 8 is given a specific responsibility. Prefect, Set captain, leader of the orchestra, chair of the school council, a representative on the food committee, leader of a boarding house, and so on – each has the opportunity to carve a niche and influence his school.
Leavers' programme
An exciting Leavers' programme curated by the school concludes the year. Teaching moves beyond the curriculum to an exploration of new ideas and challenges. Boys are also prepared for the new situations they will encounter at senior school.
Day trips include:
Portsmouth Historic Docks
Thorpe Park
Residential trips include a week at:
An outward bound centre in Devon
A Bushcraft Camp where nature is at the heart of the experience.
Each boy undertakes his own Leavers' project, often to raise money for charity and for awareness of their talents. As they end their time together, boys engage in a host of bonding activities – a scratch drama, Fathers versus Sons cricket match, a Social with Year 8 pupils from St Swithun's, and much else, with everything culminating in the signing of each other's shirts, hoodies and leavers books at the Valete after Prize-Giving. Finally, as their last act, they exchange their school tie for a Leaver's tie.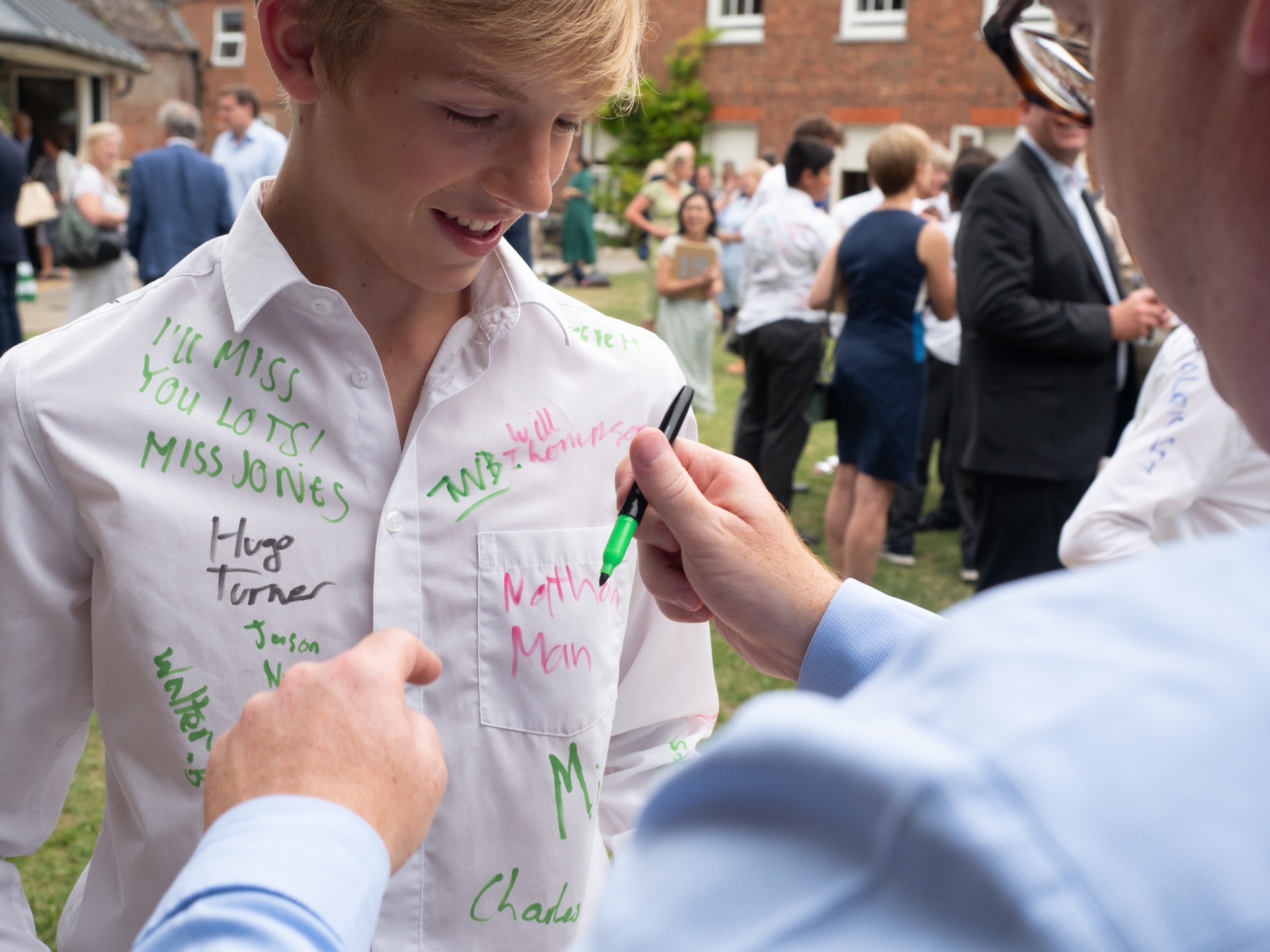 The Valete tradition of signing Leavers' shirts.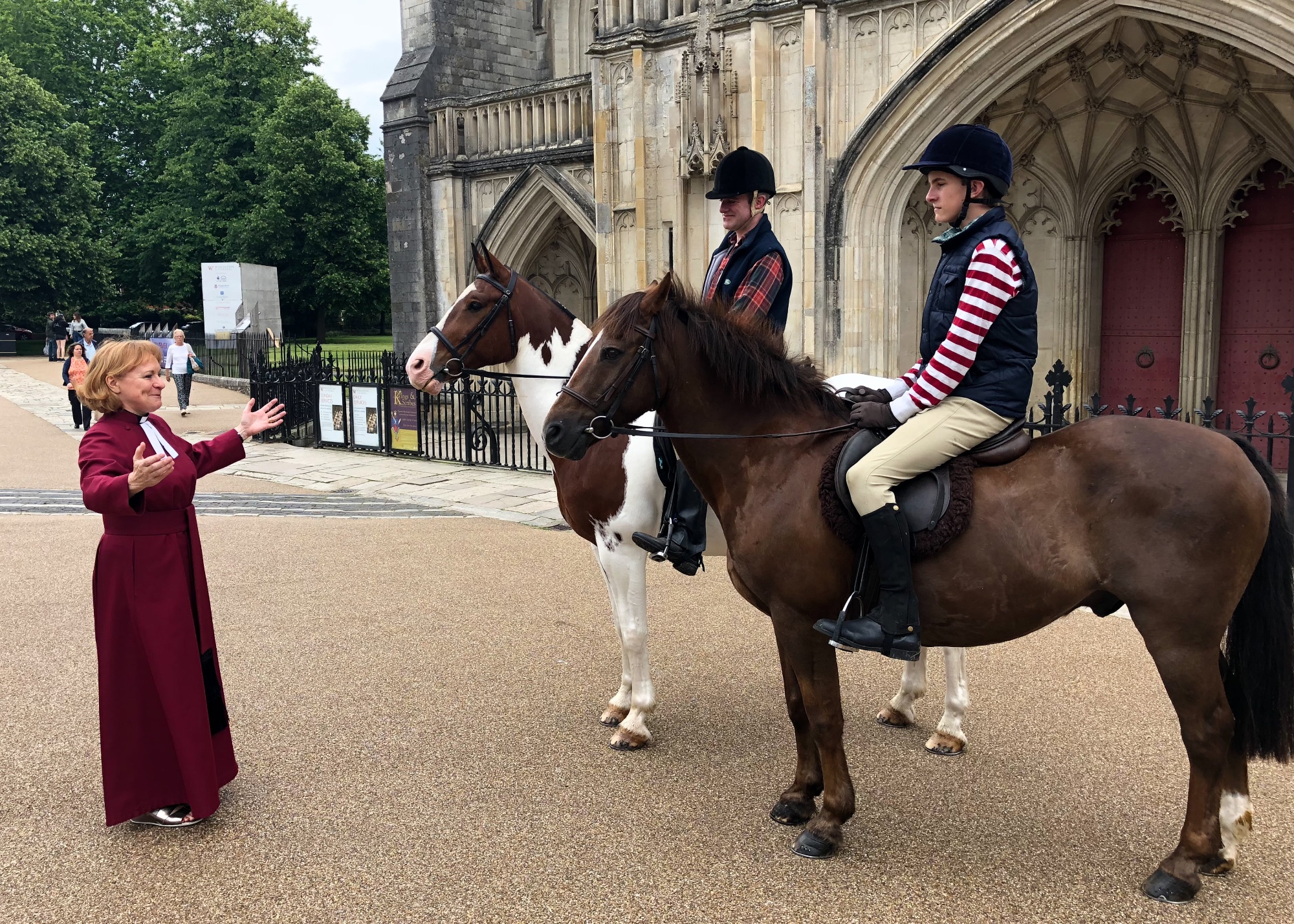 Riding for charity, The Dean blesses a Leaver's project.
Alumni
We are always sad to say goodbye to our Leavers. We have seen them grow from small boys into impressive young men. We are proud of them, and we take great joy from seeing them return, often unannounced, to remember old times, say hello to familiar faces, and reconnect with friends.