Our choirs
There are 22 Cathedral Choristers and 16 College Quiristers at The Pilgrims' School, making a total of 38 choral scholars among some 270 Pilgrims. Known in school as 'the Cs and Qs', or, 'the reds and the blues', they enjoy the same rounded education and opportunities as their classmates. For a musical boy, it is an extraordinary opportunity, giving him unique skills and benefits that will be invaluable throughout his whole life.
Watch the following films to find out what it's like to be a Chorister and a Quirister
I still use many of the skills I learnt as a Chorister today.
Sir Alistair Cook
Why be a Chorister?
Our Choristers and Quiristers receive what is arguably the greatest musical education possible for a young boy. Singing daily to the highest standard, our choral scholars acquire an instinctive appreciation of music and an enviable knowledge of choral works, ranging from mediaeval plainsong to new works commissioned by modern composers. All the boys learn to sight-read.
The school's music curriculum complements the boys' vocal training, with theory lessons, composition and history of music completing their rounded musical education.
I owe my entire career to my experience as a Chorister.

Instrumental tuition
Nearly all of our choral scholars learn to play the piano and an orchestral instrument. Instrumental practice is timetabled and supervised by the school's music staff, establishing invaluable good practice habits for the future. Many Choristers and Quiristers attain high ABRSM grades and, perhaps even more importantly, gain an understanding and appreciation of a breadth of music beyond the graded syllabus.
Senior school awards
Nearly all of our choral scholars leave Pilgrims' with a music scholarship or exhibition awarded by their chosen senior school. Their advanced musicianship is widely recognised, as are the impressive characteristics of a chorister's training – confidence, teamwork, organisation, and a commitment to excellence.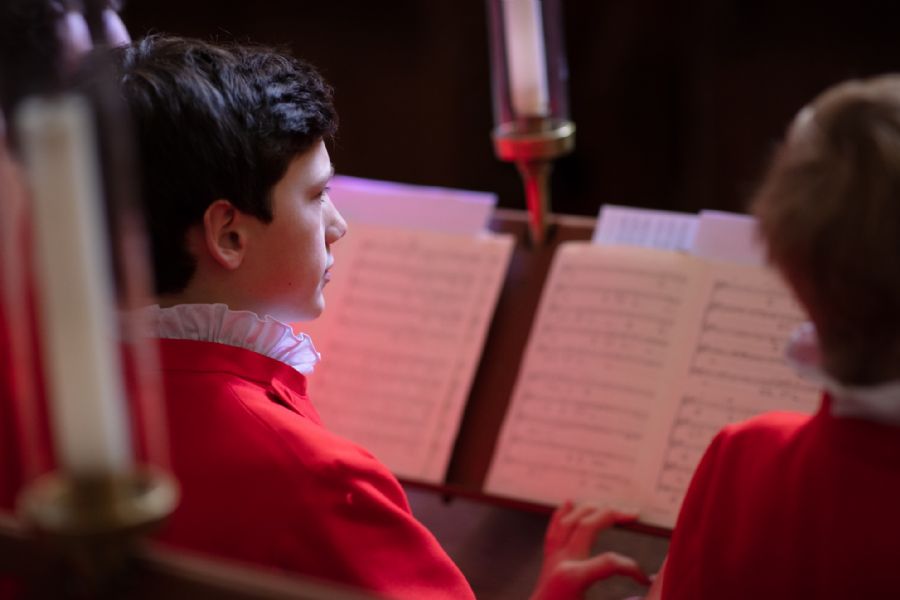 The choral day
Aside from choir practices and services, the Cs and Qs follow the same timetable and curriculum as the rest of the school. Academic lessons, music tuition, sport, activities and essential 'time out' are arranged meticulously by the school to fit around the boys' various singing commitments.
Even the sportiest of boys can manage to be both a fully committed sportsman and a choral scholar.
Inevitably, a special concert, service, broadcast, filming or recording will occasionally clash with lessons. The boys in both choirs are assigned a tutor who takes great care to ensure that academic continuity is maintained for each of their tutees. The tutor will also ensure that the boys are happy, coping with their busy schedule, and thriving on doing what they love best.
Choral scholarships
Financial circumstances should be no obstacle to a boy becoming a Chorister or Quirister. Substantial choral scholarships are awarded to each boy and additional means-tested bursaries are available, worth up to 100% of the full boarding fee (per annum). The Choral Foundations also pay for singing lessons and tuition for one of the musical instruments learned. If you would like more information about choral funding, please contact the Director of Finance and Resources at the school.