Our Pre-Prep
Starting school is exciting! Little boys join us on their first day, ready to explore the world and discover its wonders. These first steps in to school life are so important, and our Reception class is deliberately small to ensure a gentle transition from home or nursery to full time education.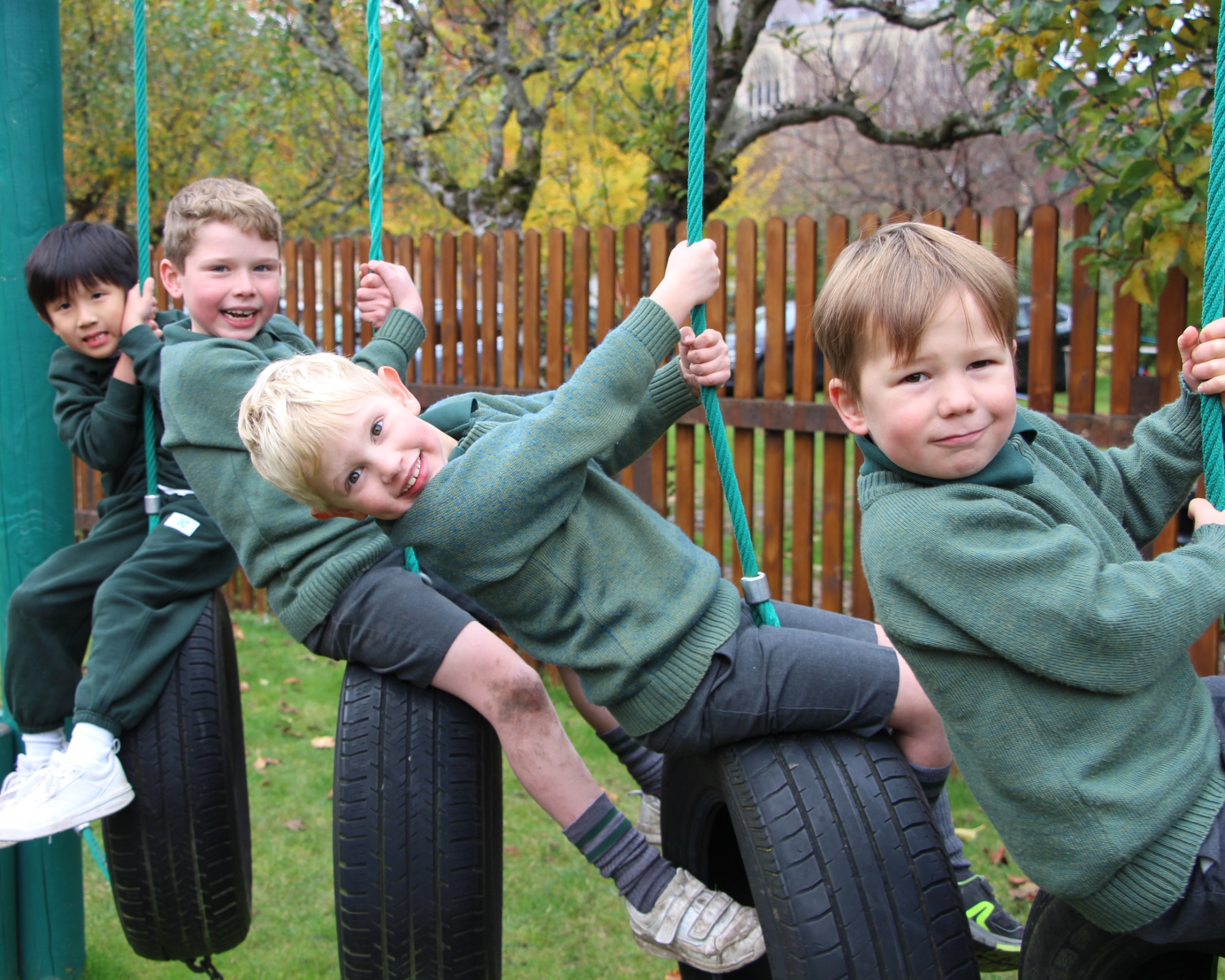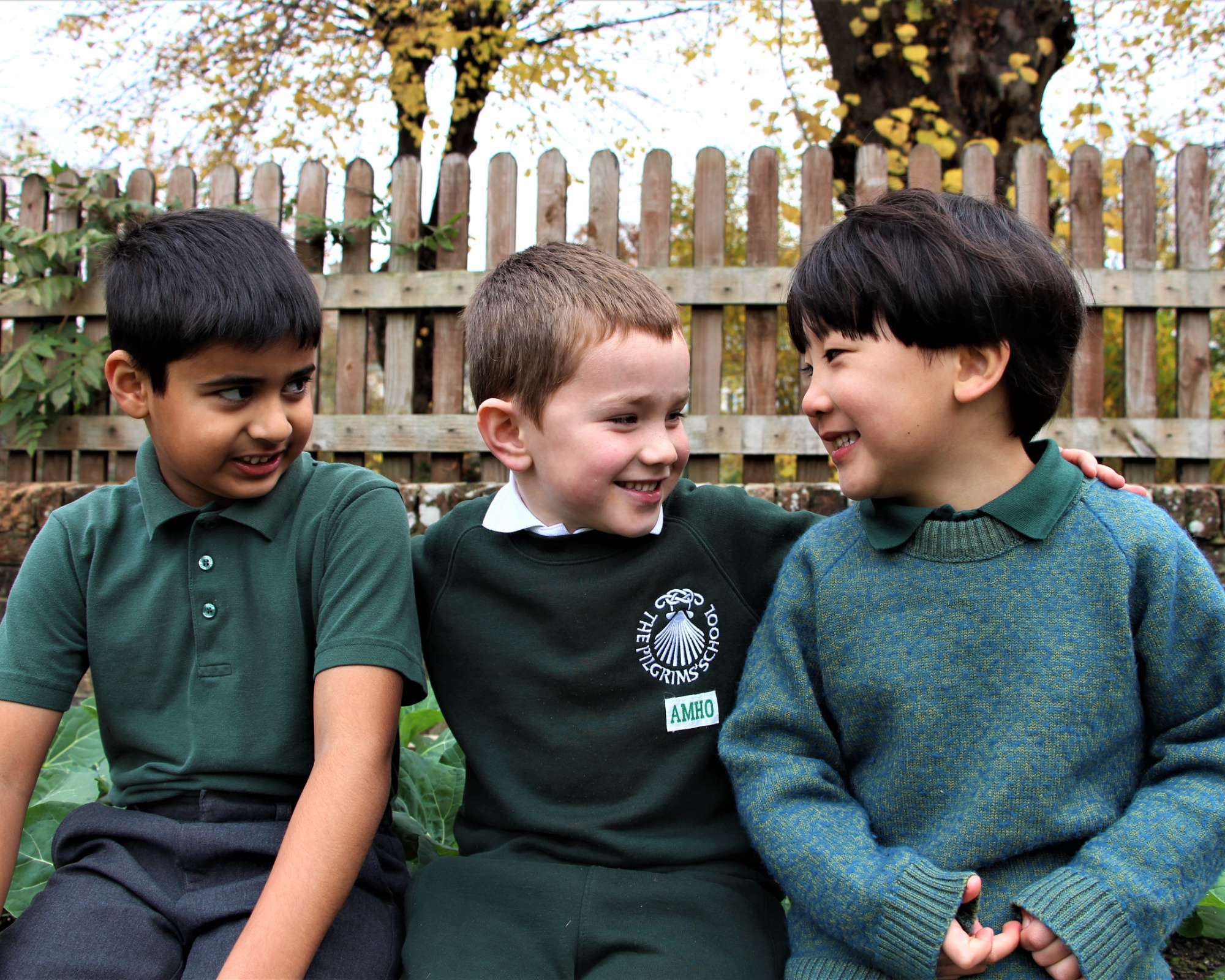 Why send your son to The Pilgrims' School Pre-Prep?
The Pilgrims' School's Pre-Prep is a joyful place in the heart of Winchester full of happy boys and staff. The boys experience an active day which is timetabled to provide opportunities for learning and development in all areas of the curriculum. Here are six great reasons as to why you should send your son to us:
We have close links with Winchester Cathedral and use The Bishop's Palace garden, as well as the Winchester College grounds for our Forest School and 2-hour weekly outdoor learning sessions.
We have excellent pupil/teacher ratios. The boys receive teaching from specialists, starting in Reception in PE, swimming, French, Chaplaincy and Forest School.
We teach a creative curriculum within the context of inspiring topic areas: castles, pirates, space, timetravel to name a few. The boys learn literacy using a synthetic phonics approach called 'Read, write, inc' and we are delighted to hear the boys read individually every day.
The boys learn cursive handwriting and letter formation from the very beginning. Our maths is taught using 'White Rose'. This approach encourages a breadth of teaching of core mathematical skills using a variety of apparatus in a multisensory way. It also aims for a depth of knowledge and the ability to apply methods to real problem-solving situations.
Wrap around care is provided for families who need it with a breakfast club and after school care or activities. This care is staffed by our staff within the Pre-Prep.
Our Positive Behavioural Policy reflects our ethos of praising positive behaviour. We celebrate the boys' achievements in all sorts of ways in class and assemblies.
There is something so wonderful and special about teaching the youngest pupils, their 'light bulb' moments, curiosity and thirst for learning are magical.
Watch our Pre-Prep film
This two-minute video is a lovely introduction to our welcoming Pre-Prep.
Our Pre-Prep curriculum
Reception
Our experienced Early Years teachers and full time teaching assistants, take great care to help your son feel at home, and they set aside lots of time at the start and end of each day to let you know how well he is doing. In no time at all, your son will be settled in, making friends and growing in confidence with each passing day.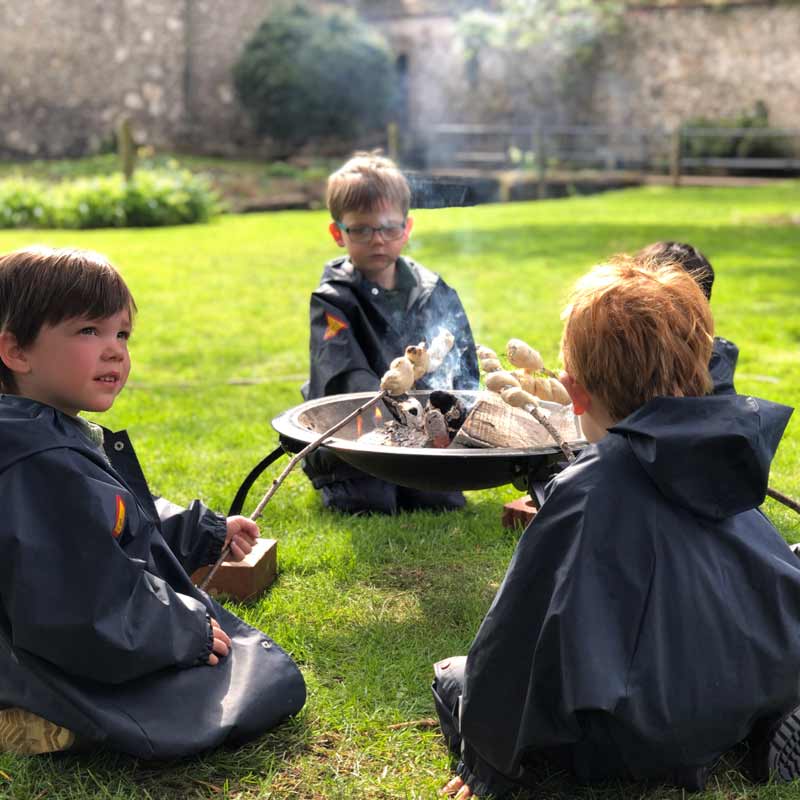 Following the Early Years Foundation Stage (EYFS) curriculum, we place a strong emphasis on learning through play, with a particular focus on outdoor learning - we are a recognised Forest School with an accredited Forest School Leader.
All boys in our Reception Class have access to their own garden throughout the day. Stimulating and challenging resources are set out to allow the boys endless opportunities for decision-making and problem-solving. Our timetable also allows opportunities to play in the Pre-Prep garden with the older Year 1 and 2 boys.
I am so impressed with how much my son has learnt in Reception in just a few weeks.
Year 1 and Year 2
In Years 1 and 2, the curriculum and routines reflect the emerging maturity and independence of the boys. Cross-curricular learning encourages lateral-thinking and the use of wider knowledge. A history lesson studying transport, space or electricity may cover scientific or geographical content. An English lesson may use historical figures as its focus for creative writing. Teaching is built around topic-based contexts for learning, that enthuse our boys – dinosaurs, pirates, space and castles are always popular themes!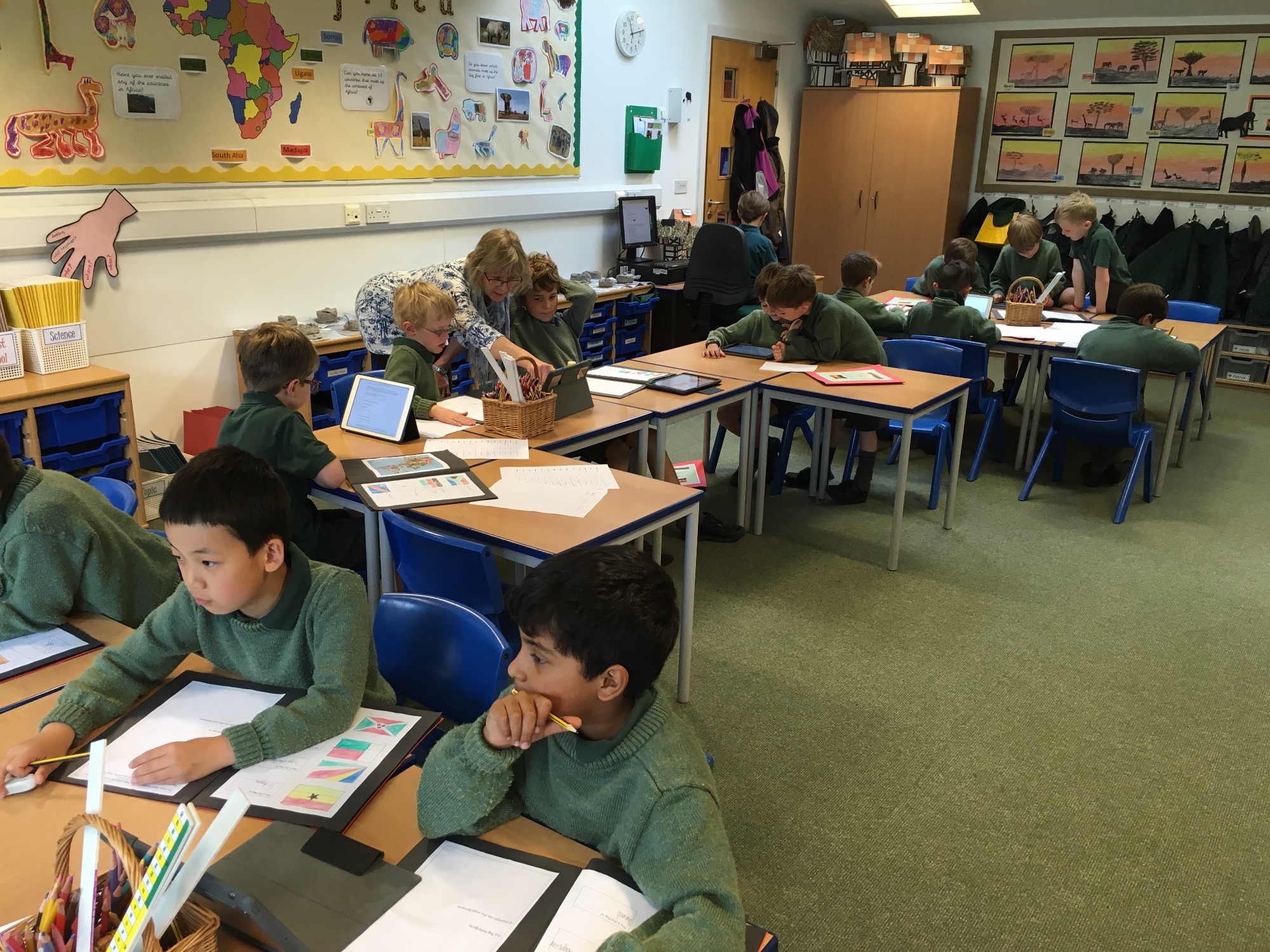 Numeracy and literacy are stand-alone, core subjects and are taught in small groups tailored carefully to the needs and abilities of each boy.
IT sessions ensure that the boys are comfortable with technology and familiar with the IT suite. Interactive whiteboards, iPads and desktop computers are used in all areas of our teaching.
The Pre-Prep is an integral part of The Pilgrims' School, and there is no further entry assessment required for Pilgrims' boys to continue to Year 3 of the Prep. The Pre-Prep curriculum is firmly aligned with that of Year 3 and each boy's progress is closely monitored by the Head of the Pre-Prep and the Head of the Junior Years, ensuring the best preparation for transition to Year 3.
Find out about the core subjects in Pre-Prep.