Forest School
Forest School inspires our Pre-Prep and Junior boys with a respect for nature and a passion for the outdoors. They love exploring the natural world, and we will always head outside, come rain, sun or snow. The wetter and muddier the better, according to the boys!
What is Forest School?
'Forest School is a specific ethos of learning that focuses on long term, repetitive processes using a natural outdoor space'.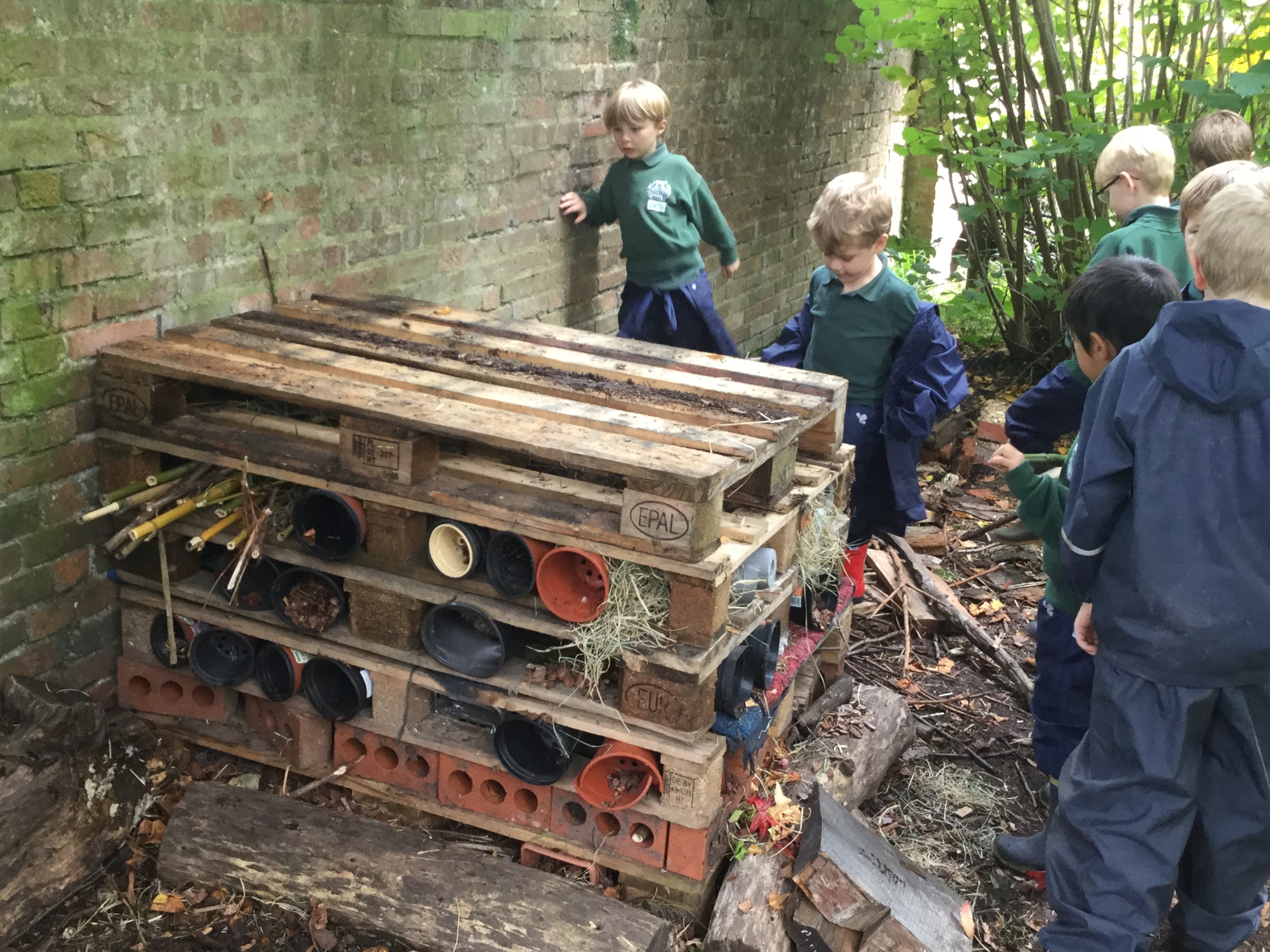 Giving boys the time and space to develop at their own pace allows them to develop confidence and self-esteem. It enables them to achieve. Forest School empowers boys to take responsibility for their own learning by encouraging choice. It develops social skills, cognitive development and creativity. In our weekly sessions, we see motivated, happy boys, engaged, participating, and focused on the range of activities offered. This motivation is invariably transferred to the classroom.
Forest School encourages the boys' emotional growth and instils an awareness and deep respect for the natural world.
Educational benefits of forest school
Outdoor play has been very much at the forefront of primary education in the past few years, and we were among the first prep schools to appoint a fully trained, dedicated Forest School Leader. Studies have shown that play is crucial in the growth and development of a child's brain, body and intellect. Children acquire knowledge experientially, and spending time outdoors is vital for their health and wellbeing. It is important to realise there is a subtle difference between outdoor play and Forest School. Forest School is a specific ethos and philosophy.
You cannot just 'do' Forest School you have to learn about it, feel it and live it!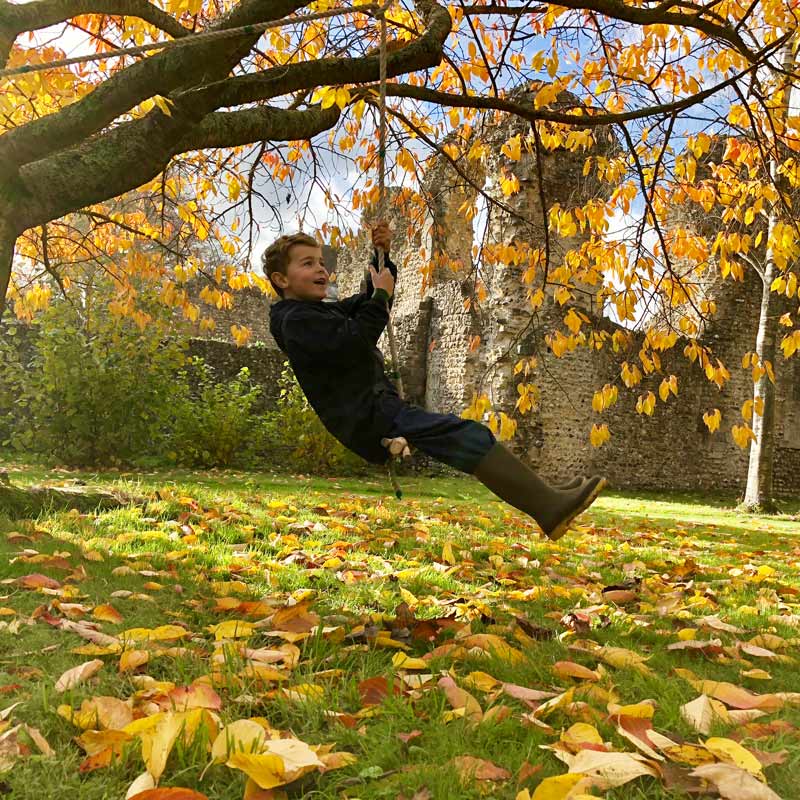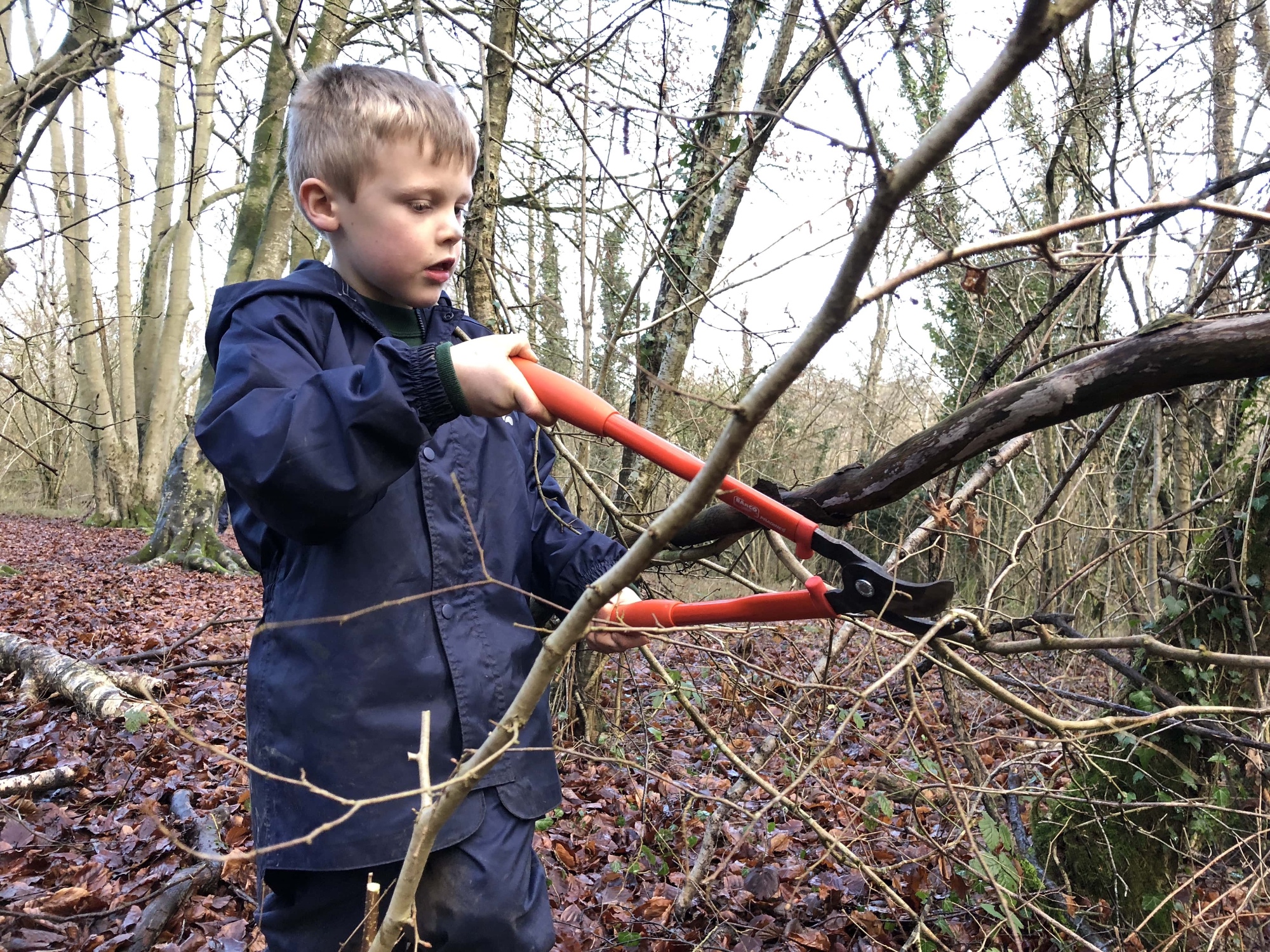 Children gain a sense of freedom and belonging in an environment where nature provides the resources. Imagination manifests itself and play has a chance to develop from this imagination into creation, reflection and finally to re-creation.
The Forest School programme offered at Pilgrims' enhances many areas of the curriculum whilst teaching the children how they can play their part in looking after the environment. The boys will learn to recognise common trees, wildflowers and birdlife. They will learn respect for the plants and animals living around us and will recognise seasonal changes.
Simple tool use and learning to assess risk are an integral part of the sessions. In addition, the boys will gain physical strength, learn to work as part of a team, interact with each other and undoubtedly grow in self-confidence.