6s and 7s concert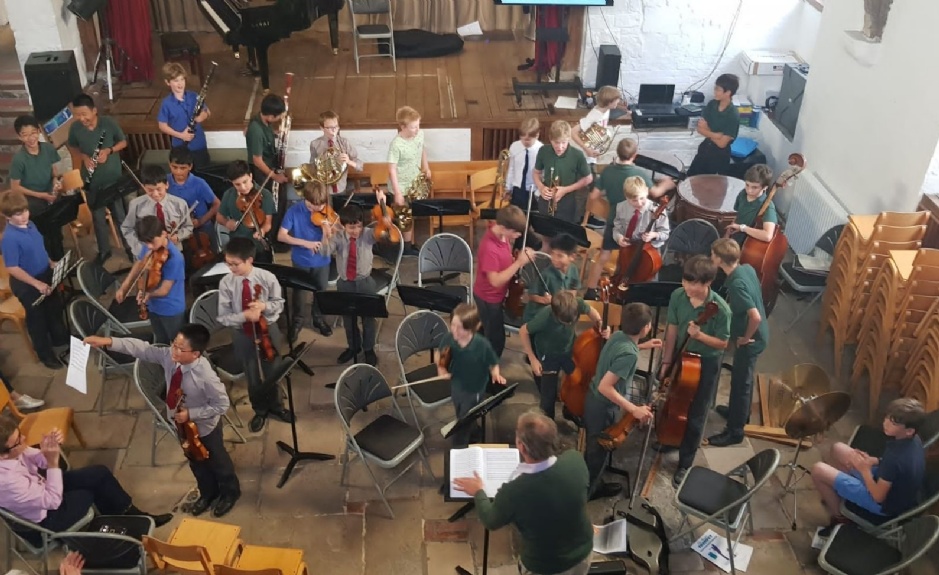 Last Monday evening saw the great return of the Sixes and Sevens concert. One boy defined 'to be at sixes and sevens' as a total shambles, the concert itself proved to be the opposite.
The programme involved boys exclusively from those years who played solos or joined up, some for the first time, in duos, trios quartets and even a quintet. This called for some intense rehearsing beforehand; Mr du Plessis found music stands disappearing as the boys snatched precious moments for practising. As always, it paid off.
The parents who attended were treated to beautiful and skilful performances on a full range of instruments in every combination, bassoon, piano, double bass, French horn, violin and flute. Also, voice and of particular note was the a capella quartet of Olly P, Benjy S, John G and Arthur H performing a spine-tingling 'Shenandoah'.
Then came the finale. With characteristic excitement Mr du Plessis asked a parent to open a sealed envelope to reveal what it would be …sheet music for the boys to SIGHT READ!
Boys, chairs, music stands and papers flurried around the Pilgrims' Hall to much excited chatter, anticipation and warming up. To our delight they morphed into an orchestra focussed and ready; after a minute's pause they were off. The resulting rendition of 'Thine be the Glory' was amazing, energetic, enthusiastic and indeed glorious. A very special and uplifting event, not at all a shambles!
Thank you, Mr du Plessis!
Drusilla Brodrick
Note that in the video below the boys are all sight reading sheet music they have just been given!