On the touchline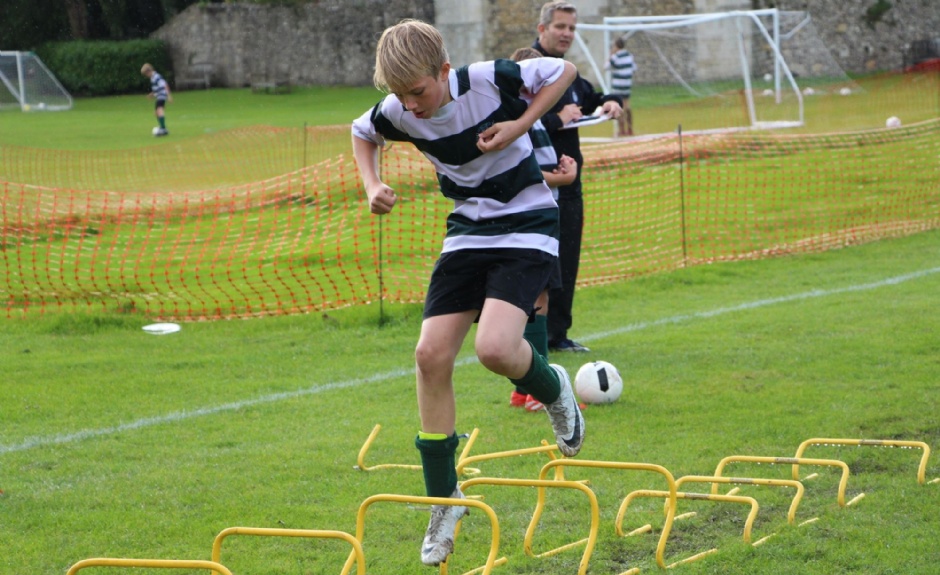 The ISFA (Independent Schools FA) sent a letter to all member schools over the summer. It's concerned about the impact of the professional, televised game on player and coach conduct.
The letter was written by David Elleray, the ISFA chairman. One might remember him officiating premier league matches, with a schoolmasterly air, thanks to his long career at Harrow.
Player dissent and poor coach behaviour in questioning decisions are the focus. He also points out that the ISFA is introducing new FA guidelines of sin bins for player dissent and the possibility of coaching staff receiving yellow or red cards. This would prompt investigation and possible sanctions from the school itself.
Elleray's teacher-like manner and the recent Rugby World Cup prompt me to draw comparisons between the two codes. Soccer and rugby have, in general, been at polar opposites in the way players react to the referee. The image of Roy Keane getting in ref Andy d'Urso's face, veins popping out of his forehead, compared to the chastened Martin Johnson as he got a telling off, looming over the ref Alain Rolland, are two images that stick in my mind. One, a gentlemen's game played by barbarians and the other, a barbarian's game played by gentlemen is how the saying goes. Even after nearly twenty-five years of professionalism, rugby seems to be maintaining the standards set in amateur days. Nigel Owens, the rugby ref, who also has a reputation for his schoolmasterly scoldings of players, perhaps has a small part to play in this.
Nevertheless, both codes work hard to ensure we get it right; soccer through it's 'Respect' campaign and rugby through its core values of teamwork, respect, enjoyment, discipline and sportsmanship. So, regardless of the code or even the game, the keywords above about how our children and coaches conduct themselves is the same throughout.

AJS