Quiristers commemorate the Queen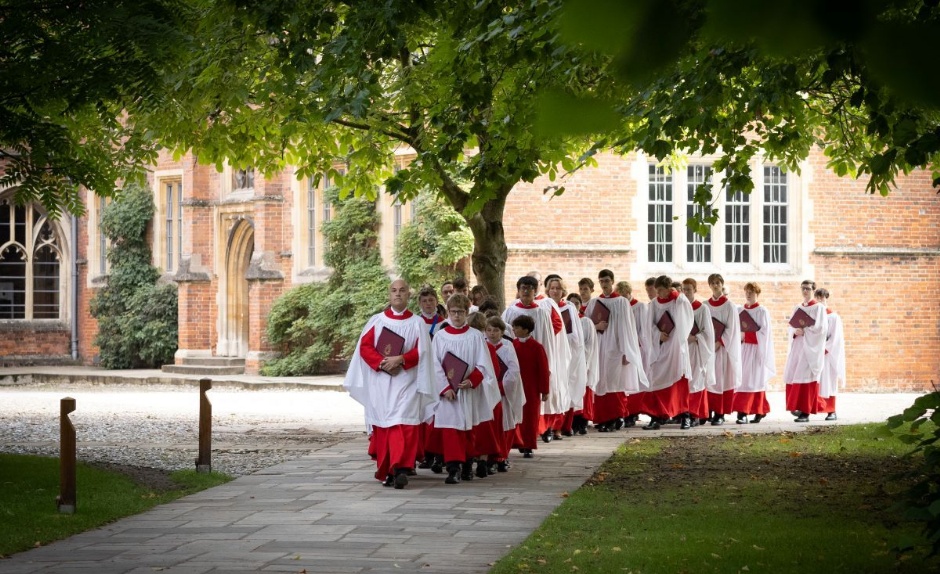 The Quiristers had a unique start to their singing year on Sunday with a commemoration service to mark the death of Her Majesty Queen Elizabeth II.
The whole Winchester College community gathered, standing in silence, in the College War Cloisters. The chapel choir processed in to music by Henry Purcell, written for the funeral of Queen Mary. The choir sang the anthem "Lord, thou knowest the secrets of our hearts" from the same work.
The Headmaster gave a poignant address reflecting on the Queen's long life of outstanding service, noting that William of Wykeham had founded the College to educate pupils to serve their country. This commitment to service was also seen in the names of the war dead inscribed in around the Cloister. The choir also sang Eleanor Daley's haunting anthem "Upon your heart," with some beautiful semi-solo sections.
The commemoration service concluded with the National Anthem, followed by the Lament, Going home, played on the bagpipes.
Madeline Rakowicz (Q parent)