Choristers are nominated for a Grammy!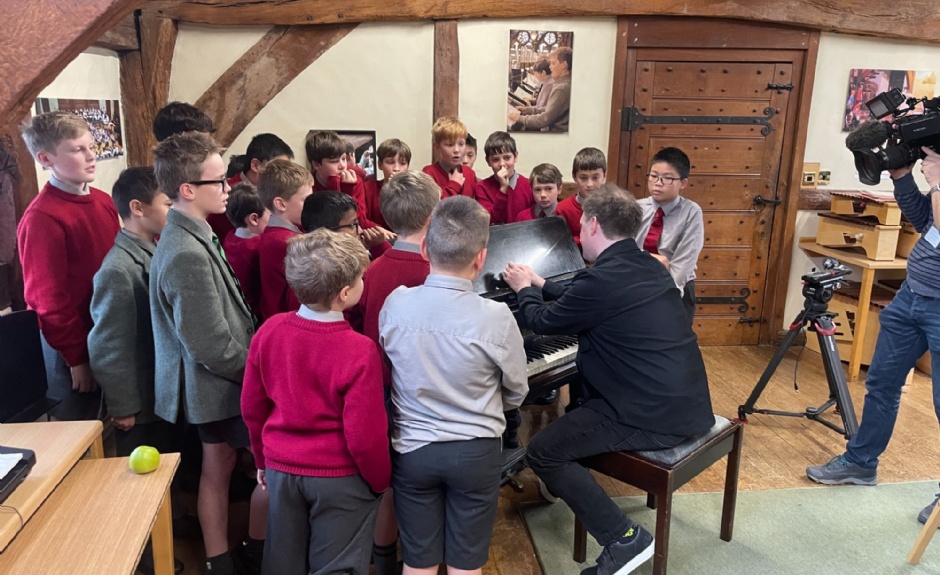 Last week marked a real red letter day for the Cathedral Choristers when it was announced that the music they had been working on for the latest Star Wars Jedi Survivor game had been nominated for a Grammy Award.
In thanking everyone who helped make it happen, Composer Stephen Barton paid particular tribute to the boys, saying "I am beyond proud that this is the 2nd Grammy nomination (after 38 years) for the Choristers from The Pilgrims' School". A fantastic achievement by the boys and now fingers crossed for the awards themselves!
While Stephen was visiting, he was interviewed by ITV Meridian. Watch this space for more on this...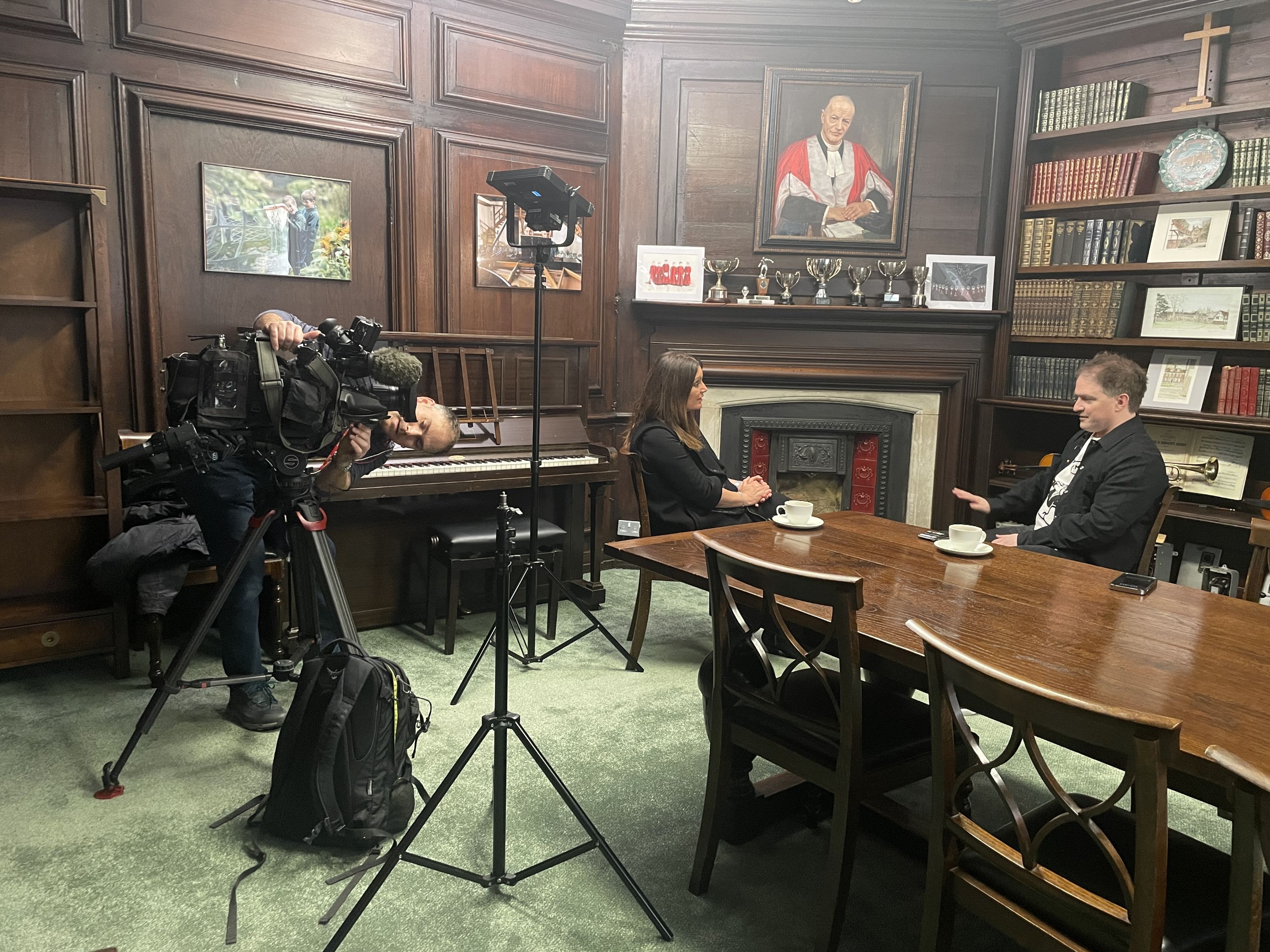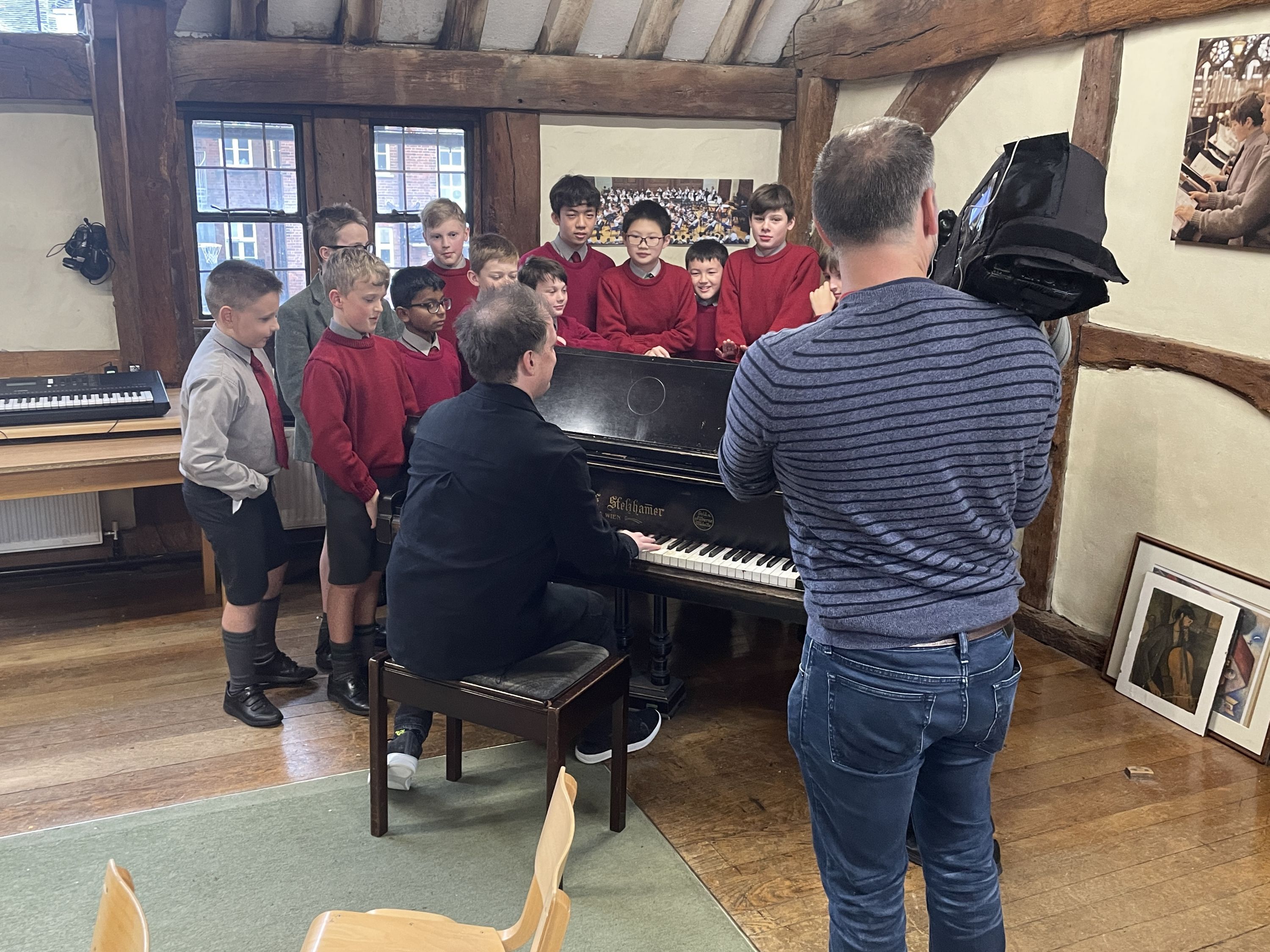 The weekend was also a busy one for the Choristers, starting on Saturday when the School and Cathedral hosted 'Be a Chorister for an Afternoon'. Fifteen boys from Pilgrims' and further afield took part to find out what life is like as a Chorister, including being a boarder at The Pilgrims' School. The afternoon culminated in them singing with the Choristers for Evensong in the Cathedral. Hopefully, we will welcome a strong cohort of new probationers next year to the Choir!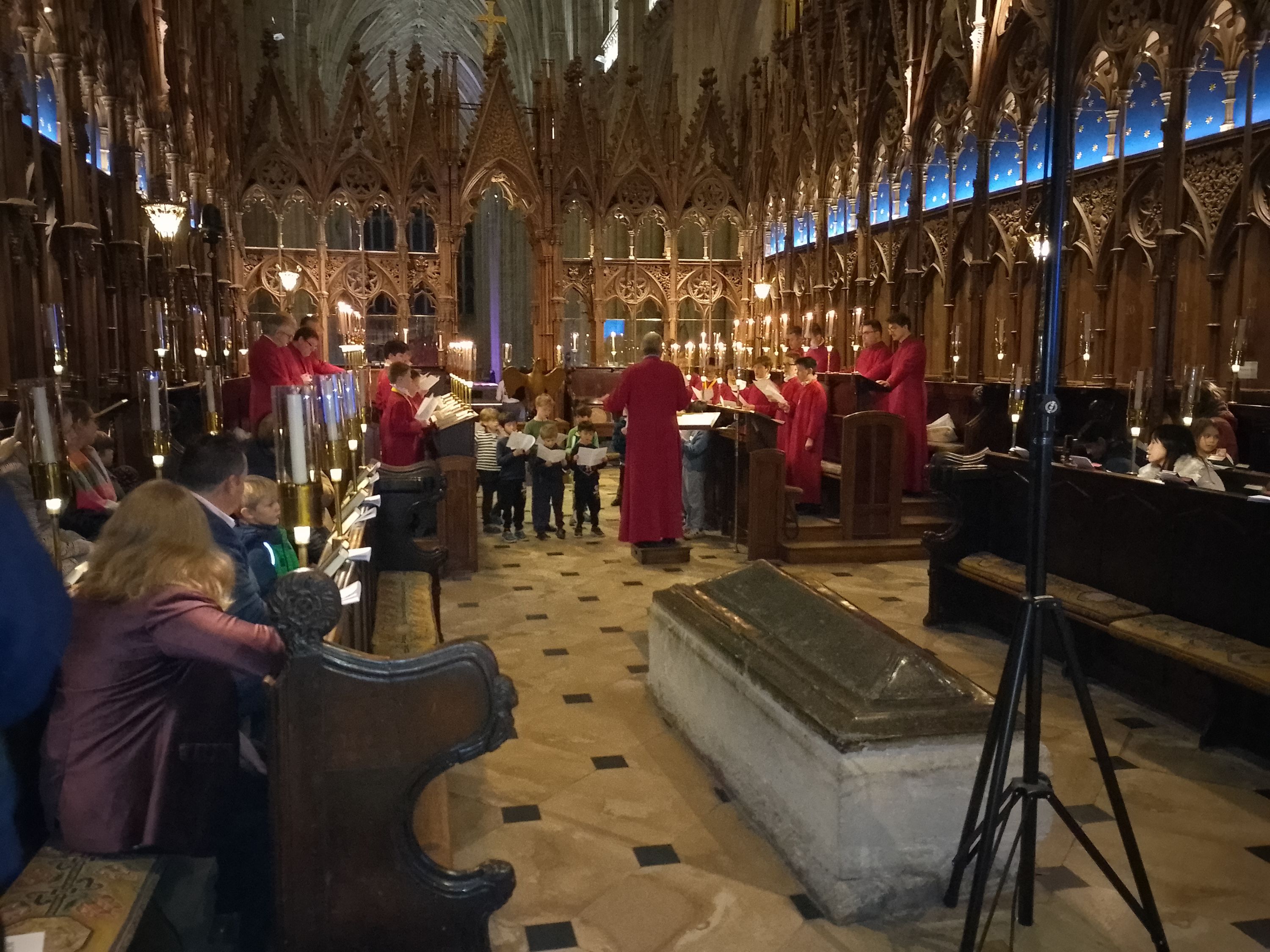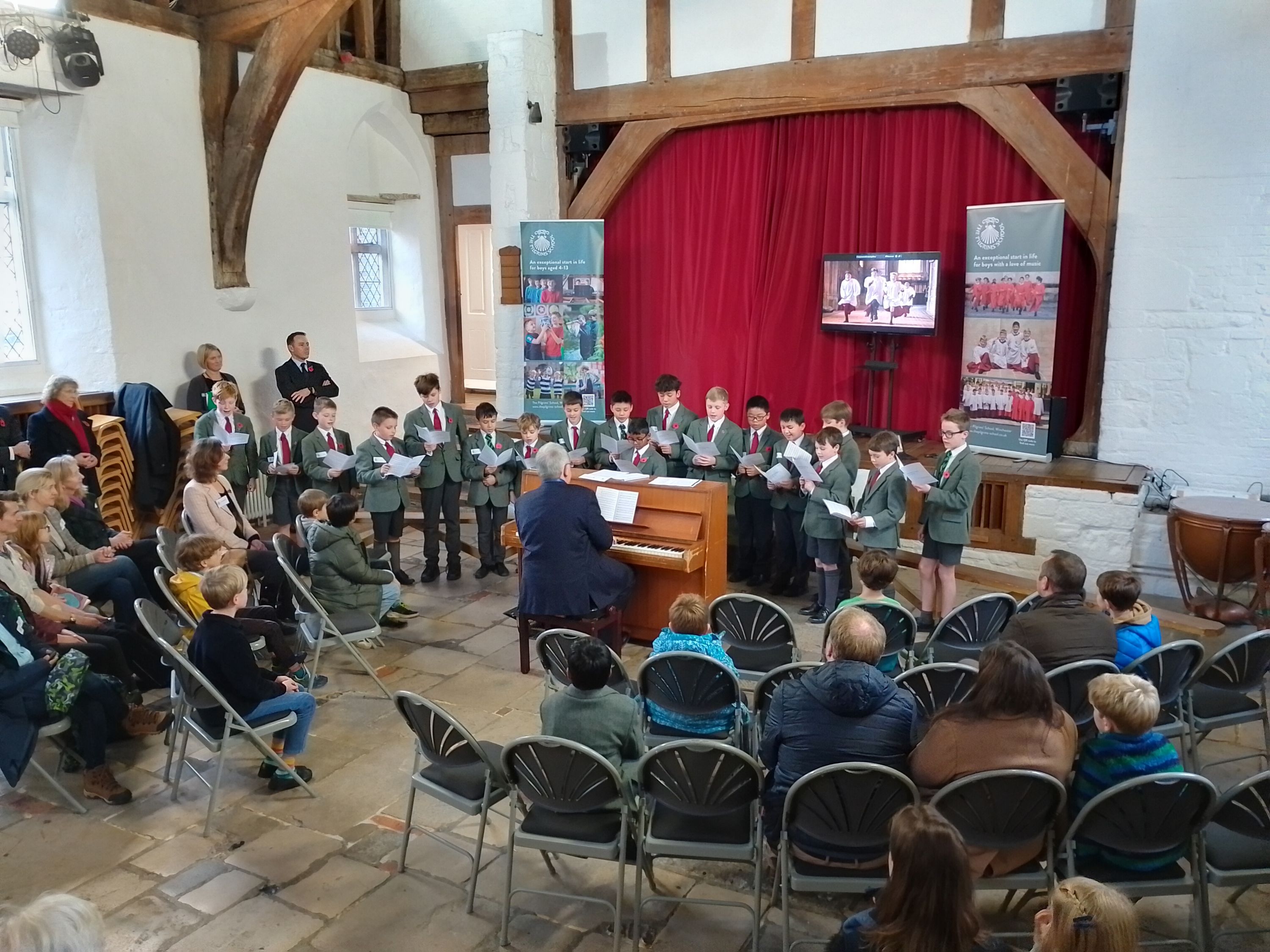 On Sunday, the Cathedral was full for the Remembrance Day Service. The Dean of Winchester was joined by the Lord Lieutenant of Hampshire, local dignitaries and members of the armed forces for the moving service which concluded with the Act of Remembrance at the War Memorial.
Stewart Booth
Chorister parent