Cubs and Scouts
4th Winchester
On most Wednesday evenings during term time, you might see up to 30 boys around school wearing green, red and blue Scouting neckers. The boys are part of the 4th Winchester Pilgrims' Scout Troop and Cub Pack, and the necker colours reflect the school's community of Pilgrims (green jumpers), Choristers (red), and Quiristers (blue).
Cubs (for Pilgrims in Years 4 and 5) and Scouts (Years 6, 7, and 8) are run by parents. Every week in term time, and over some weekends, the boys try a lot of new things and finesse and share existing skills. No two weeks are the same, and the boys gain invaluable life skills while having fun.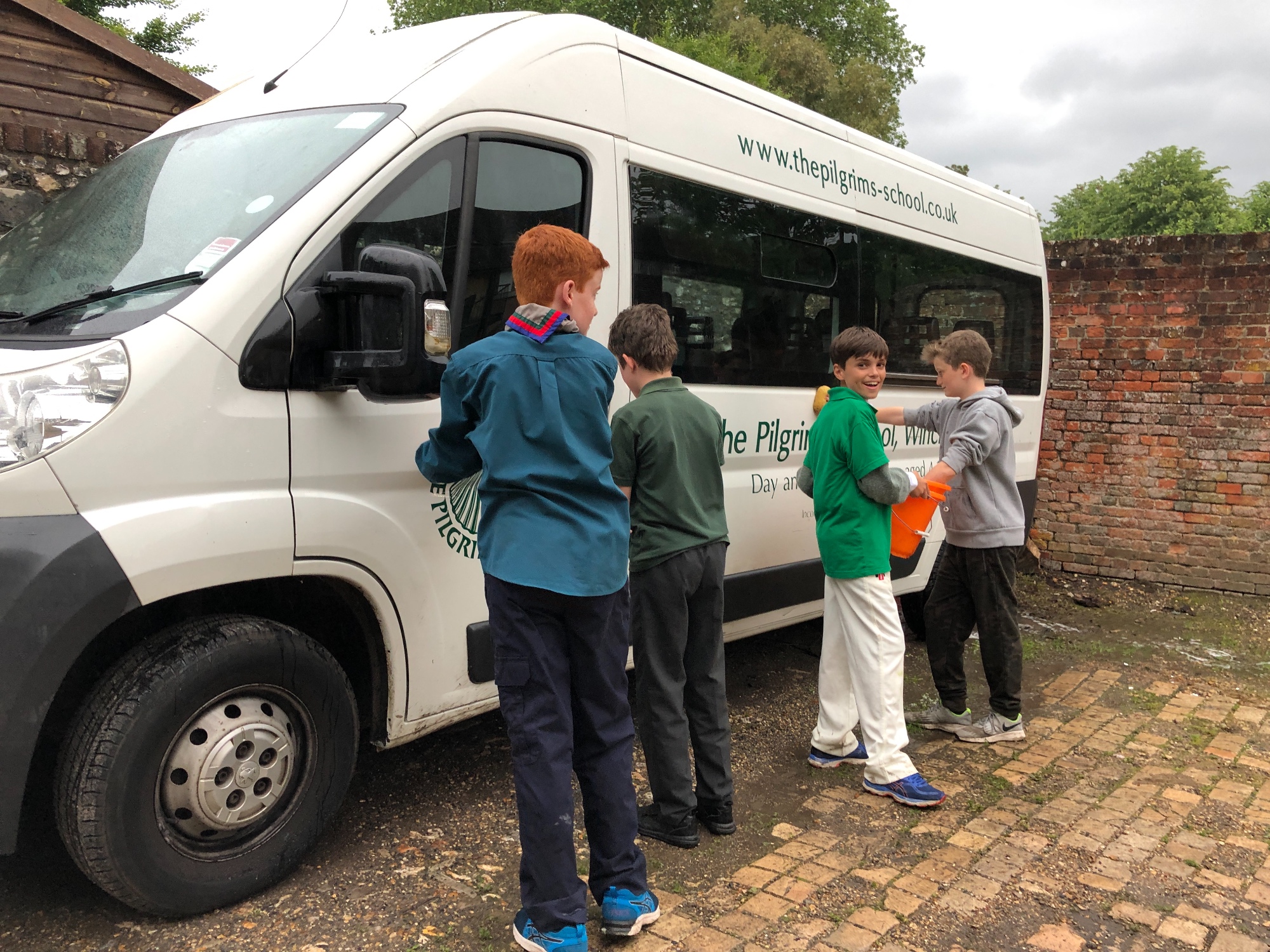 They have to learn to work alongside boys of all ages, older and younger. They often have to push themselves out of their comfort zones - not all boys relish wobbling 20 feet high during a crate-stacking session. In other sessions, they might navigate back to base using a map, light a fire with nothing but a flint, meet a dragon, or sleep in the snow. (The dragons flew in with a guest speaker from the Royal Historic Palaces, and the snow and ice was all part of the fun during a camping trip in the New Forest).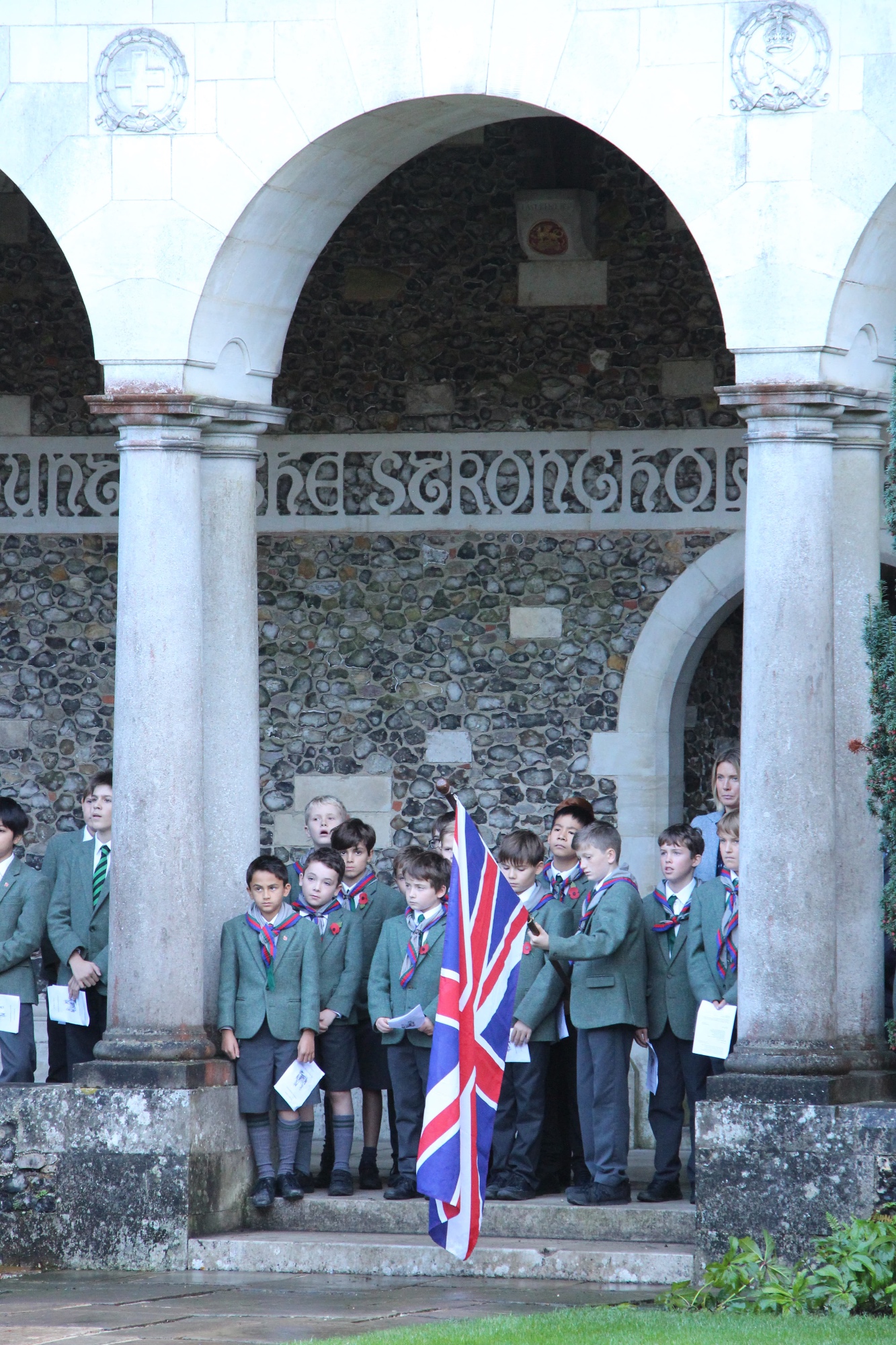 The boys learn vital skills, not least of which is the Scout motto, Be Prepared. You can't control the weather, but you can pack a decent sleeping bag.
The boys also learn the importance of community. They offer practical support to the Winchester Churches Night Shelter by helping to prepare a hot meal, they frequently devise ways to fund-raise for charity, and they march with representatives from the Armed Forces in the Remembrance Sunday and St George's Day parades.
Needless to say, there is a waiting list so be sure to sign up early!