Illumina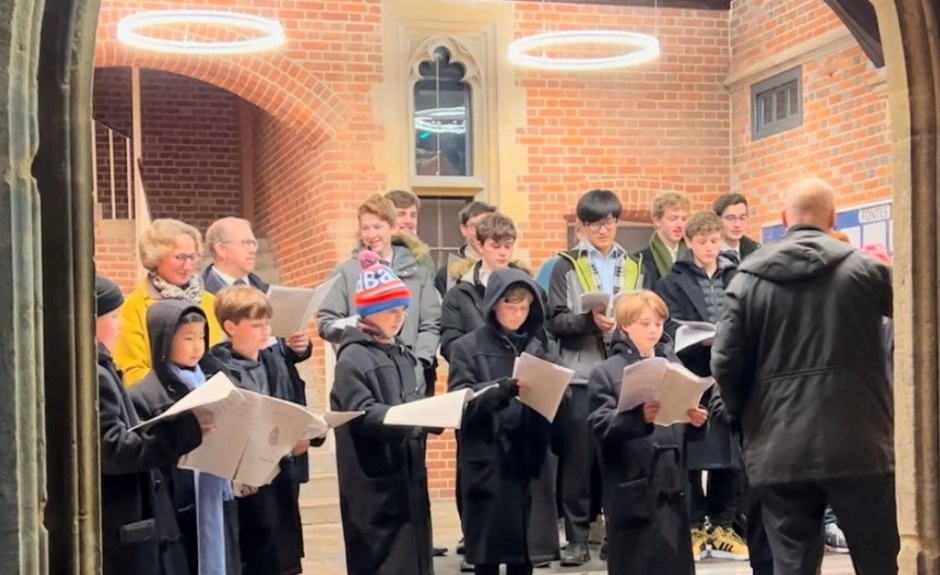 At sunset on a clear December Friday, Quiristers joined the Chapel Choir to brave the freezing temperatures and sing for the pleasure of the assembled crowds at Illuminā.
Thomas R set the tone with the solo intro to Once in Royal David's City, followed by other crowd pleasers, Good King Wenceslas, Ding Dong Merrily on High and Hark the Herald Angels Sing. Mr Ionascu directed the choir while Mr Cunningham and Mrs Baldock played particularly dynamic piano duets to the amusement of many, including the back rows. All processed to a candlelit Meads where Dulce Domum completed the festivities beside the roaring bonfire.
Merry Christmas to all.