EYFS as Independent Learners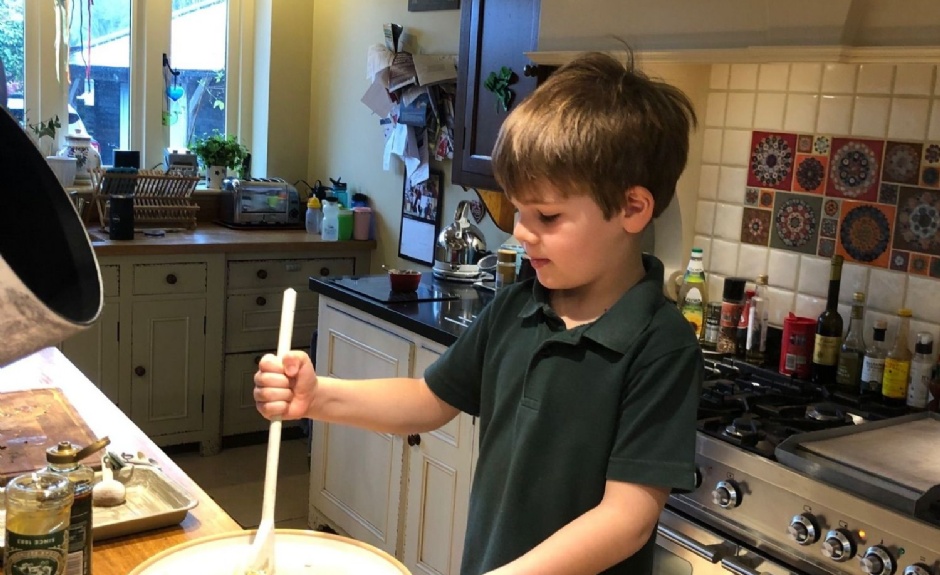 After only a week of Virtual School, the boys in Reception are getting to grips with the technology!
They are becoming independent learners, using the 'mute on' and 'mute off' buttons, as well as the camera on. They have been working hard in maths, making different patterns, and have made houses for various toys. And here, homeschooling and independent learning meet - making flapjacks with and without Mummy!