Sailing at Pilgrims'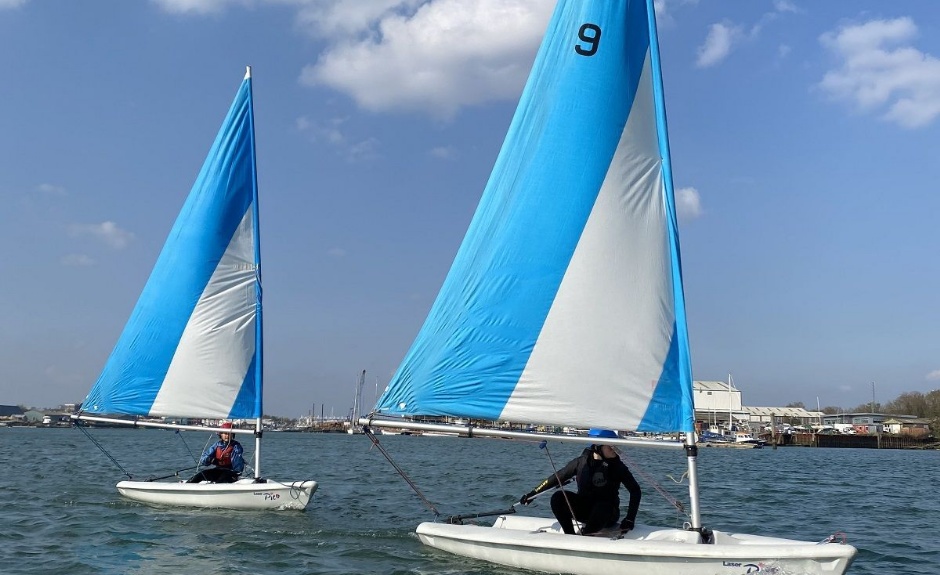 The Sailors returned to the water at last; the sun shone, the boys were happy to be on the water, and all returned to school full of stories and chat.
There was a steady breeze blowing onshore which did not make conditions easy, particularly for the beginners, but fortunately the tide was flooding which helped a lot. The more experienced sailors took the Laser Picos out for a spin in a gusty spot up river and managed to plane. The beginners started off with some dry tacking - it really helps if you can turn a boat through the wind - and the improvers rigged the RS Qubas onshore before heading out for a spin too.