Team building at the Tile Barn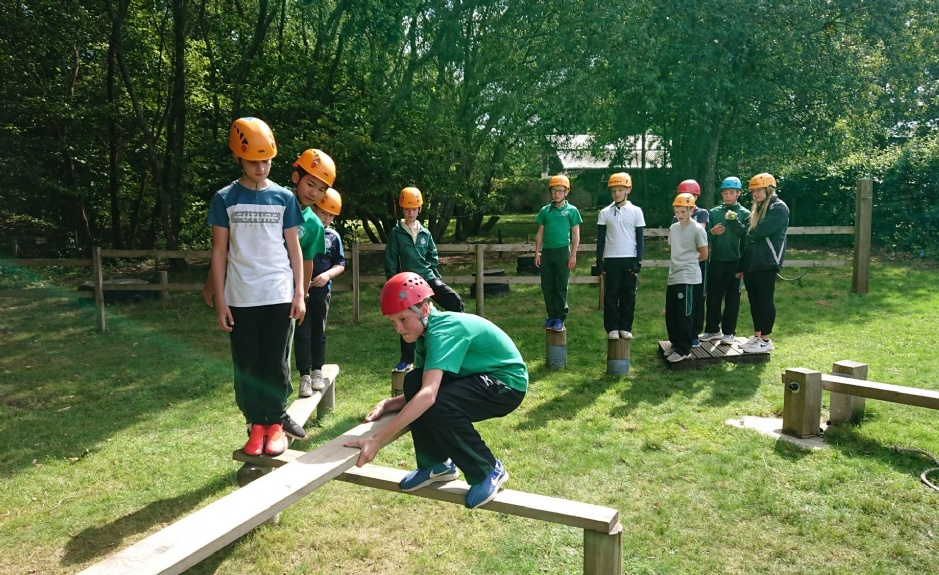 Whilst the vast majority of Pilgrims' boys were enjoying the last vestiges of summer freedom, on the day before term began the new Year 8 cohort made their way down to the New Forest, to the Tile Barn Outdoor Centre. There was a genuine (and loud!) sense of happiness and excitement amongst the boys as holiday stories were swapped and embellished, and friendships picked up from where they were left off all those weeks ago.
On arrival, the boys were split into four groups, where they tackled a range of activities. These were abseiling, low ropes, mountain biking, and climbing wall. On a gloriously sunny day, the boys were a credit to themselves and the school, and the teamwork and sense of camaraderie on display bodes incredibly well for the year ahead. Many thanks to Ms Fraser and Ms Jones for their support and encouragement during the day and to Mr Reid for leading the trip.