Touch, see, hear, smell, taste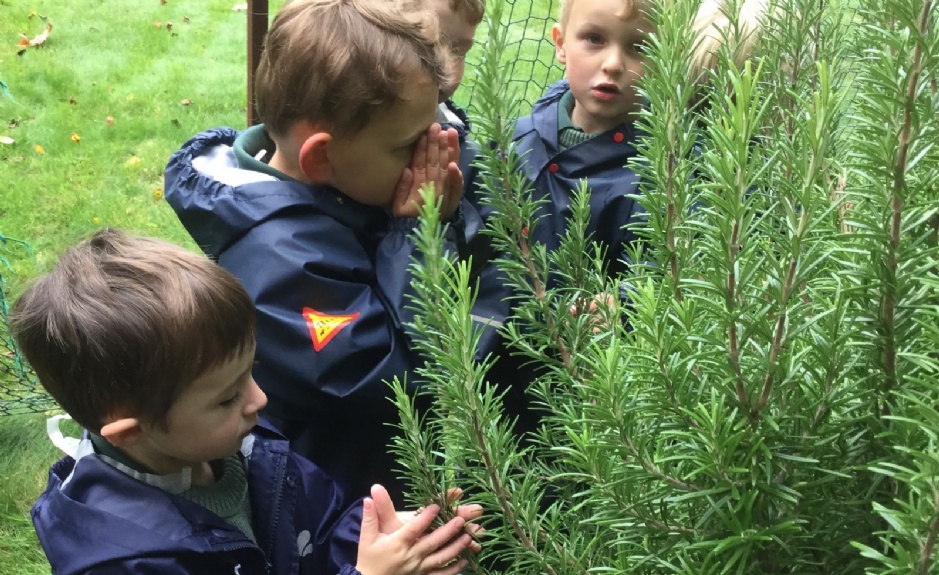 The boys in Reception explore the outside world in our Forest School.
Our experience of the outside world shapes our development, including through the use of our five senses —hearing, sight, smell, taste, and touch. This week the boys had a wonderful morning out at Forest School, increasing their understanding of and communication about the world around us, using all their five senses.
Smelling the herbs and lavender found in our garden and the allotments
Tasting stewed apple after picking windfalls scattered on the ground in the Dean's garden
Seeing a lone bee gather pollen from a flower, finding potatoes when digging in the soil
Touching the different leaves, some soft like fur, and others prickly like a hedgehog
Hearing great shouts of excitement when discoveries were made!