A fair result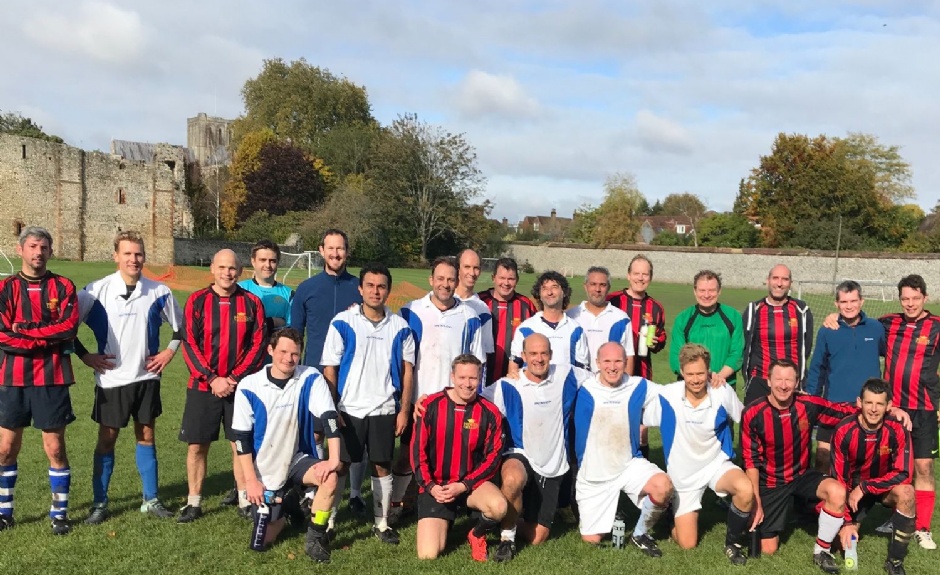 Pilgrims' 2, Prince's Mead 2
More action from the football pitches in our series of friendlies with neighbouring schools.
"I thought we left it late in our match against the staff, but in this game, the equaliser came in the last kick of the game to complete a well-deserved comeback."
Prior to kick-off the squad had again been decimated by injuries and last-minute withdrawals. The game started brightly for Pilgrims' with some good chances created. Prince's Mead took advantage of our goalkeeping injury and took the lead midway through the first half. The second half saw Pilgrims' in the ascendancy again until Prince's Mead scored a second against the run of play, a ball played in behind our defence leading to an easy finish. In the final quarter, Pilgrims' risked all and threw everything possible against the opposition. A penalty was awarded and converted following a rebound off the post. More chances were created in the final ten minutes, and the very last kick of the game saw Erik Karlsson finish superbly having been put through on goal with a long ball from defence from Caspar Fox. A well-deserved comeback.
Gorav Datta
Parent