Fun in the art & craft club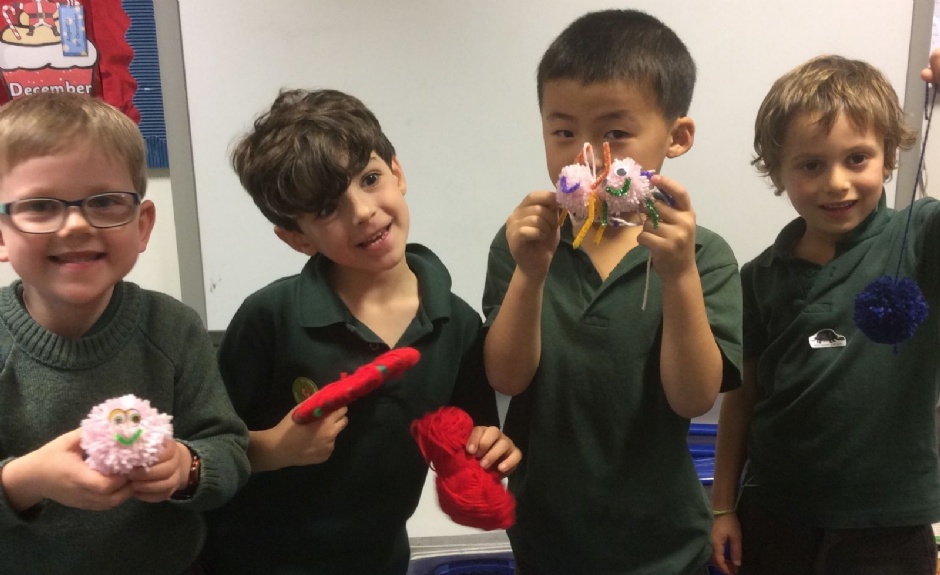 Creative juices have been flowing in the Pre-Prep Art and Craft Commoner over the past few weeks.
The Pre-Prep boys have been making pompoms! This activity requires perseverance which has led to incredibly pleasing results. The boys have enjoyed choosing how they wish to decorate their pompoms and some very attractive furry creatures have been created.