With a whoosh and a bang!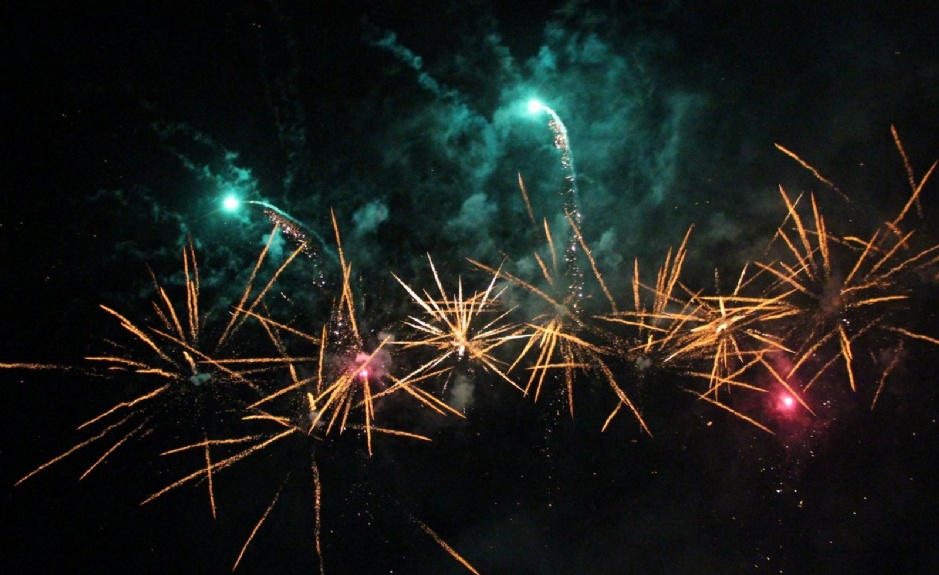 Mulled wine, hot chocolate, gingerbread, and five hundred pairs of eyes gazing skywards. Few events bring the school together like the annual firework display.
The changing of the seasons creeps slowly upon us. A firework display gives us a way to celebrate light, making it an extra-special event to enjoy as a school community. Now in its third year, the Pilgrims' display is organised by Pains, the longest established fireworks company in the UK. Pains traces its lineage back to the Gunpowder Plot of 1590 and might well have supplied the barrels used by Fawkes and associates. The company has certainly finessed its techniques over the centuries, and their displays are astonishing feats of split-second timing. The "Oohs" on Wolvesey were preceded by lots of "Yums" on the Pilgrims' Quad. A team of Year 3 parents ran the Festive Stall, which displayed a delicious army of gingerbread men, toffee apples, meringues and preserves of all hues, augmented by a delicious batch of parkin and bonfire cookies. Other treats included popcorn, doughnuts, pick 'n' mix bags, and a very popular bar augmented with wares from Stratton Street Brewery. Catering manager Debbie Razza and her team calmly produced over 500 top notch hot dogs and firework-inspired cupcakes. The Cubs and Scouts ran two competitions involving Maltesers and an upturned flowerpot, and the game of Cartridge Shot was the main event for many. Glow products and facepaints also helped keep the darkness at bay.

Thank you to everyone who did so much to help, from Al Murray and his maintenance team who made sure no one got lost in the dark, and Jane Liddiard who deftly negotiated stalls' rotas and ran the box office.
PPA