"Find your pinny, clay day has arrived!"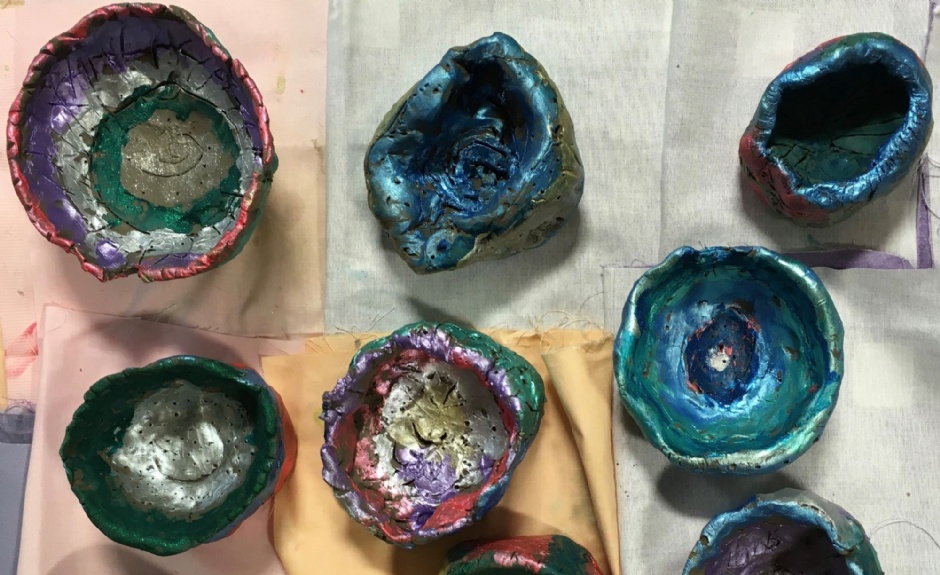 Following on from the Gunpowder Plot which formed part of our cross-curricular studies of London through the ages, we have continued the theme of light.
Hindus celebrate Diwali with fireworks, lights and sweets. What better way for Year 2 to experience clay, than to make thumb pot Diva lamps! The pinnies went on, the sleeves were rolled up, and out came the clay… After a night time of air-drying, the lamps were ready to decorate. They are still works-in-progress, but admire the colour, the glitter and the happiness that they bring – all in line with the spirit of Diwali.