Boarding adventures don't get more exciting than this!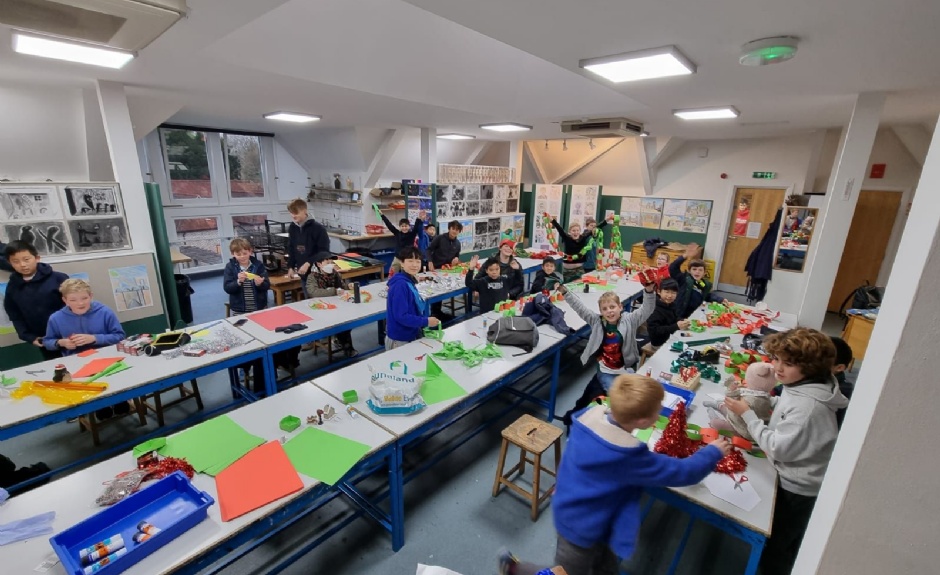 On Sunday last week ...
A large group of intrepid boarders went on an adventure of a lifetime.
Twisting through the streets of Winchester, darting down alley ways; doing everything possible to avoid the Christmas Market and Hampshire Fare, we arrived at our destination: Poundland!
Armed with some pocket change, the boys had 12 minutes (one for each day of Christmas) to supermarket sweep round and gather as many Christmas decorations as possible. On completion of this task, we headed back to School for marshmallows and hot chocolate, before ascending to the Art Room, converting the pristine organised space into what could only be described as Mr Walter's worst nightmare: paper chains the length of the Puddle, naff snowflakes the size of boy's heads, and Christmas tunes blaring out loud enough to muffle the sounds of even the loudest boy singing along. Once we had created and gathered as many decorations as possible, we spent time decorating the boarding floor and the dorms.
The remainder of the evening was far more sedate: the boys enjoyed a film in PJs with duvets.
Mr Cleaver