Quirister news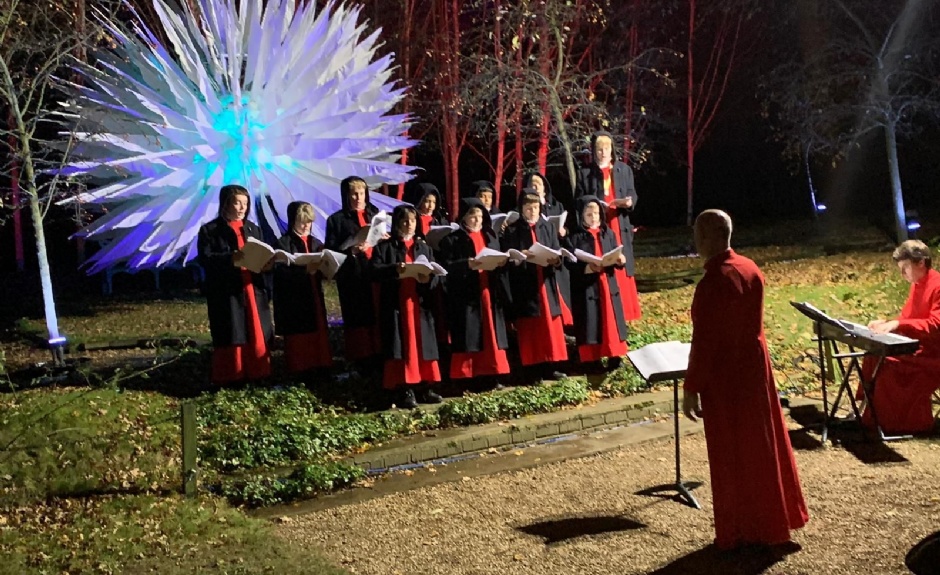 Quiristers sing at the West Green House Illuminated Gardens Event, Wednesday 1 December
On a cold, blustery, and rather wet evening the Qs ventured to West Green House, near Hartley Wintney, to sing carols while the garden visitors enjoyed the display of Christmas lanterns and illuminations. With their duffle coat hoods up to protect them from the elements, the Qs performed two sets of an assortment of carols and festive tunes, conducted by Mr Ionascu and accompanied by Mr Castle.
Many of the boys performed wonderful short solos, sometimes at very short notice, and coped brilliantly with the outdoor acoustics. The visitors enjoyed humming and singing along, especially to 'I'm dreaming of a white Christmas' - a definite favourite.
The Qs were in good voice and a wonderful, festive evening was had by all.
Ros Maclay