Year 8 French workshop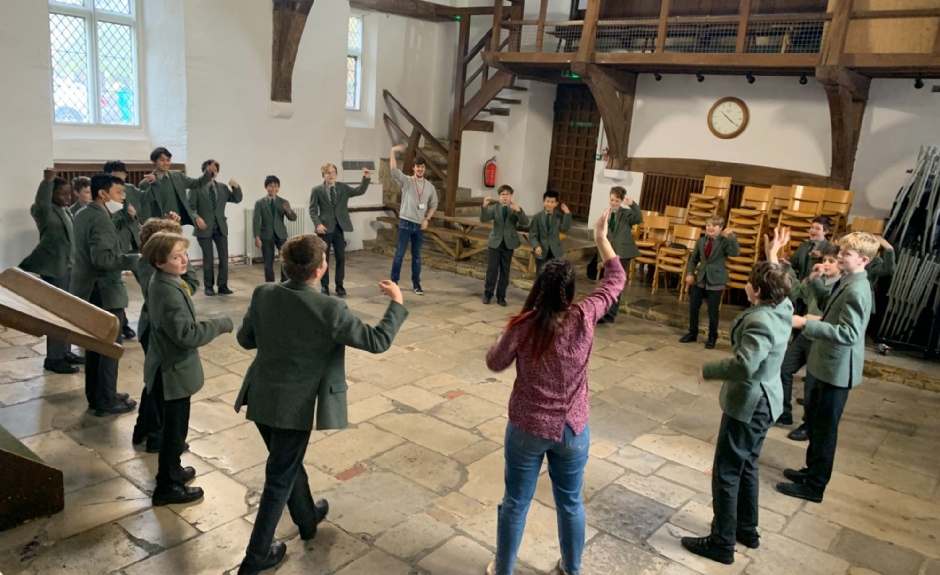 Year 8 had the fantastic opportunity of attending a French Workshop in the Pilgrims' Hall last Friday.
They played a variety of games to warm up, and practised body parts and numbers before forming teams and deciding on a fun French name. They moved on to competitions, racing against each other and practising colours, nouns and verbs. Then the boys were blindfolded to practise directions around the hall, before rehearsing a big scene which they then got to perform to each other on stage. The boys were brilliant and entered into the spirit of the morning brilliantly. They were also complimented on their level of French and on being so polite! Bravo !
Quote from Alfie:
It was a lot of fun! I enjoyed it, and it helped me a lot with my pronunciation and confidence in speaking French. I enjoyed the acting bit especially.
Quote from Felix:
It was a very good way to start the morning. My favourite bit was when they said an object in French and you had to run to it.
Quote from Jinmo:
It was a very good way to start a Friday morning.
Quote from Alex:
The object thing was fun - oui oui baguette for the win. The play was also very fun because it felt like LAMDA!