Mrs Dahl visits The Pilgrims' School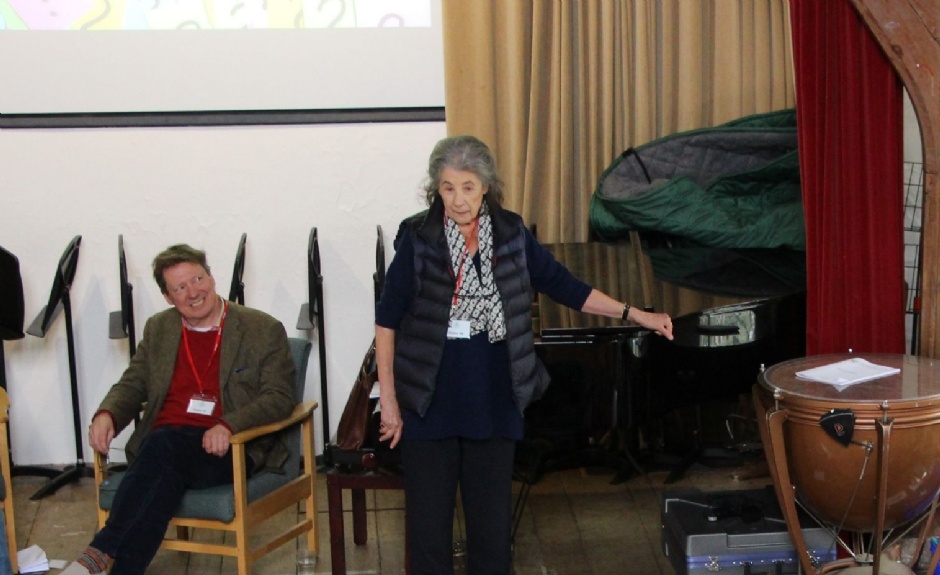 Year 4 were treated to a very rare and exciting opportunity on Thursday afternoon...
Liccy Dahl, the wife of Roald Dahl, visited the school to answer a variety of interesting, thoughtful, and creative questions that the boys had thought of. Donald Sturrock, who is a biographer and award-winning filmmaker, accompanied Liccy, and he delivered a superb presentation full of facts about the great author. The boys remained engrossed throughout the hour-long talk where they learnt about Roald's exploits during his school days, his experiences as a pilot during the war, as well as a detailed background into his writing.
Liccy shared details about what life was really like living with her husband, his love of animals, and the thoughtful gestures he often made. She also gave us an insight into what Roald Dahl thought about his own stories and the characters he invented, as well some of her personal favourites. The school was gifted signed copies of some beautiful books, and the boys were each given a treat of a Wonka Bar to go home with.
Many thanks to Mr and Mrs Warr for helping to arrange the event, and to George for the work he put into the presentations.