Year 7 Geography Field trip to Swanage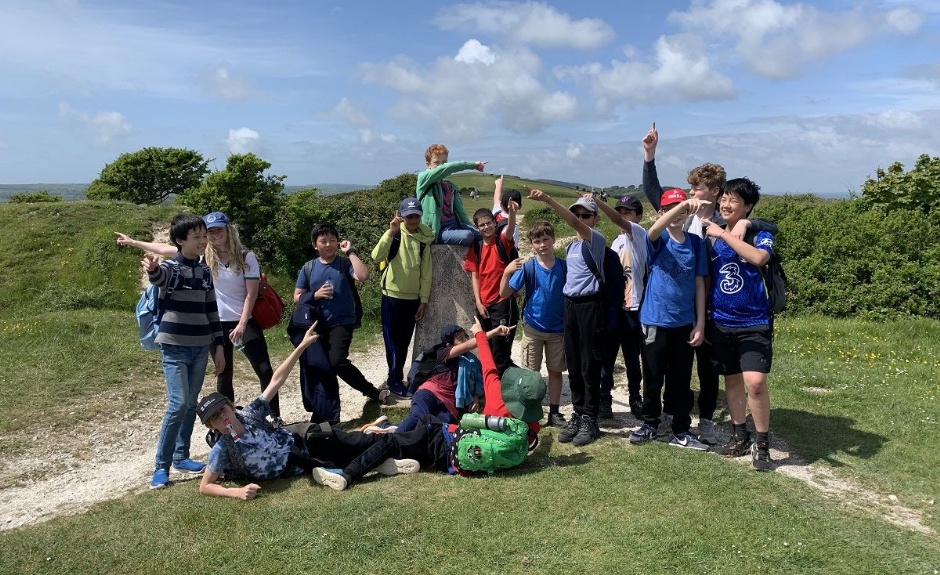 The eagerly awaited annual Year 7 field trip was this year blessed by excellent weather and fine company along the route.
All the major coastal features and processes were clear to see and investigate; with particularly impressive views of Old Harry Rocks from Studland Bay and the lofty heights of Ballard down to keep all interested as we worked our way to a sunny Swanage or Studland. The good weather also enabled the boys to practice their fieldwork sketching on the airy perch overlooking the arches and stacks of Old Harry. Lunching amongst the wildflowers on the chalk downland was a delight with only the occasional predatory seagull to mar the idyll.
Arriving on the upper slopes of Ballard Down gave the group an opportunity to enjoy the spectacular view across Swanage bay and an appreciation of the area, and coastal management we will study whilst collecting data in October.
Thanks to Mr Bryant, Mr Armstrong, Miss Doyle, and Miss Freedman for their help on the day and to Year 7 for their enthusiasm during the walk.
Mr Leslie