Governors
The Very Reverend Catherine Ogle
Chair of Governors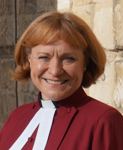 The Very Reverend Catherine Ogle
Chair of Governors
The Very Reverend Catherine Ogle is the 38th Dean of Winchester. Prior to assuming this appointment in February 2017, she was a parish priest in West Yorkshire (one of the first women ordained in the Church of England) and later Dean of Birmingham.
Dean Catherine is Head of the Cathedral Foundation and has responsibility for co-ordinating and developing the life of the Cathedral to further its mission and ministry. She is also a member of the Bishop of Winchester's senior team, representing the Cathedral within the Diocese and the county of Hampshire.
Married with an adult son, Dean Catherine is keenly interested in the arts and in her spare time enjoys attending the theatre, painting, exercise and the company of family and friends.
The Chair of Governors can be contacted at:
The Cathedral Office
9 The Close
Winchester
Hampshire
SO23 9LS
Canon George Medd
Vice-Chairman

Canon George Medd
Vice-Chairman
George is a governor nominated by the Chapter of Winchester Cathedral and brings to the Governing Body extensive managerial experience from his career working in IT with major international organizations.
He is a member of the Finance & General Purposes Committee.
Martin Bruce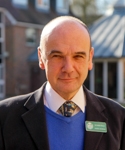 Martin Bruce
Martin retired as Headmaster of Christ Church Cathedral School in 2013 and was a Chorister when at Pilgrims' as a boy. His experience is very valuable to the school as he serves on our Education Committee and as the Governor Responsible for Boarding.
Margaret Chin-Wolf
Margaret Chin-Wolf
Margaret is a former Pilgrims' parent, is an economist and barrister and a retired portfolio manager and investment analyst. She is both an adviser to Douai Abbey and a governor of the University of Winchester. Margaret has an interest in the education of gifted children with a specific learning difficulty.
She is our 'Pre-Prep Governor' and is also a source of wise counsel on the Finance and General Purposes committee.
Dr Dominic Luckett

Dr Dominic Luckett
Educated at the University of Leicester, Dominic obtained a first class honours degree in History, and completed his doctorate on Henry VII at Magdalen College, Oxford. He then taught for eleven years at Harrow School, where he was Head of History.
Formerly Headmaster of Mill Hill, an HMC coeducational day and boarding school in north London, he was appointed Headmaster of Sherborne School in January 2016. He has published various articles on early Tudor history, is an inspector with the Independent Schools' Inspectorate, and a member of the Council of the University of Leicester, the university's governing body. His interests include paragliding, skiing, and hill-walking.
Caspar Ridley
Caspar Ridley
Caspar was a boy at Pilgrims' before moving on to Winchester College. He is both the son of, and the father of, a Head Chorister.
Caspar is a very good cricketer and has sent the ball over more than one Wolvesey wall. His financial experience is of great value to the governing body: in addition to a number of roles in industry, Caspar has an MBA and was previously a Fellow of the Institute of Directors.
Dr James Webster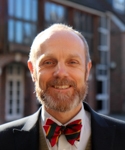 Dr James Webster
James has taught history at Winchester College since 1992 and is now its Director of External Affairs.
As a former Winchester College Director of Studies, he is an astute Chairman of our Education Committee. Outside work and family, his main loves are running, cycling, and opera.
Professor Michael Wheeler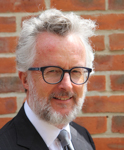 Professor Michael Wheeler
Michael was educated at Magdalene College, Cambridge and University College, London.
He is a visiting Professor of English at the University of Southampton, a distinguished author on Victorian fiction, Chair of Gladstone's Library in Hawarden, former Lay Canon of Winchester Cathedral (2005-2008), and a former Governor of The Pilgrims' School (2005-2007).
Nicholas Wilks
Nicholas Wilks
Nick is Second Master (i.e. Deputy Head) of Winchester College, having been its Head of Music.
He knows us well: as a boy he was a Quirister. Nick's professional background is in music and before leading the department at Winchester College, he was Musical Director of the Hampshire County Youth Orchestra, and he remains engaged in a number of musical enterprises. His pastimes include trail running, film, and theatre.
Mike Wilson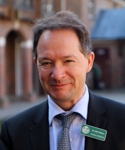 Mike Wilson
Chairman of our Finance and General Purposes Committee. He is a specialist in employment law and Regional Senior Partner at Blake Morgan LLP solicitors.
Stuart Woodward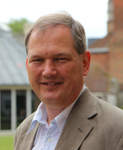 Stuart Woodward
Stuart is a Chartered Accountant and brings over 35 years of financial experience to the Governing Body from previous appointments including as a 'Big Four' Audit Partner at Deloitte LLP.
He is currently Fellow and Estates Bursar at Jesus College, Oxford where he is one of a team overseeing a £35m property development project. Married to Sue, they are former Pilgrims' parents and both play an active part in the local community.