PPA
Hello.

My name is Amanda Fox, and I'm the current Chair of the Pilgrims' Parents Association (PPA). I've got three boys currently at Pilgrims' (Years 5, 7 and 8) and another who left a year ago. Helping parents settle in is one of the many important roles of the PPA – when we arrived at Pilgrims' six years ago, I found the year reps hugely helpful. Some parents seem to get sorted within days, for others it can take a while longer. As I once sent one of my boys dressed as a giraffe a week early for World Book Day, it's safe to say I'm not usually one of the early adopters.
The PPA is run by a committee of volunteers, which in turn is helped by a dedicated team of reps. Each year group benefits from two or more reps, who arrange year-group events such as termly coffee mornings and evening socials. They are often the first point of contact for new parents, and will take great care to introduce you to your new circle of co-parents, as well as being an informal source of information on practically everything; buying uniform and pencil cases, local knowledge about the area, the exact place to sew on a name tape and whether it's a mufti (home clothes) or fancy dress day today.
As well as hands-on help to prevent giraffe costume gaffes, the PPA's main aim is to run social events. Many have an additional fundraising focus; for charity, and for projects that directly benefit the boys.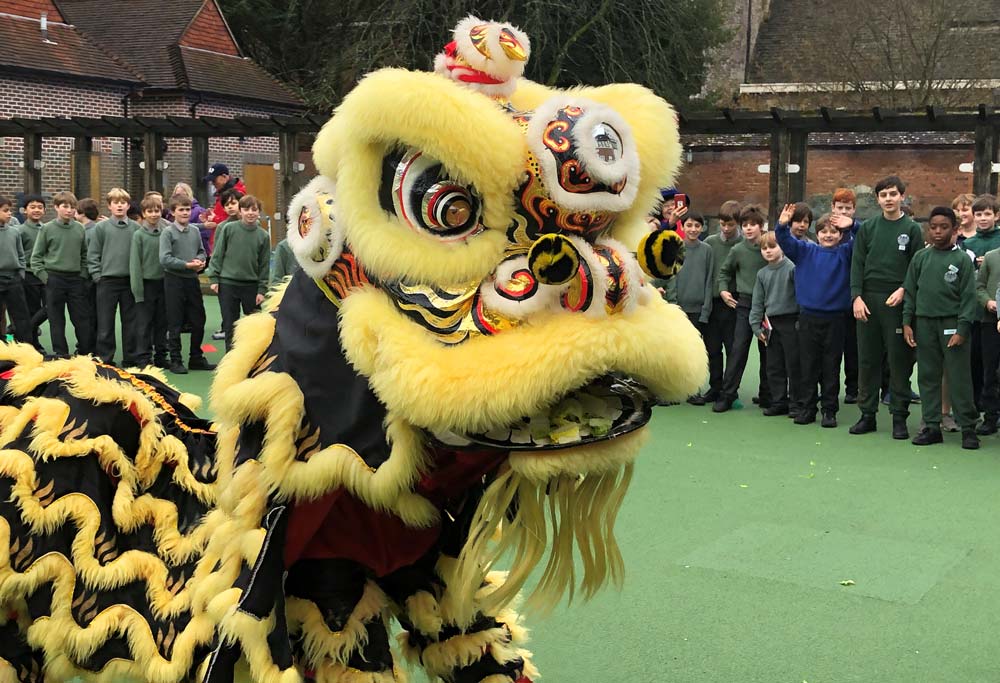 The list from the past year includes five-a-side soccer against the staff (with a physio on standby…), a fabulous fireworks display for Bonfire Night, a quiz, summer fête, cake and second-hand book sales, a Pimm's tent at Athletics Finals (the Pilgrims' sports day), a wine tasting, a Lion Dance for the whole school to celebrate Chinese New Year, and tutored fly fishing.
And a School of Rock mini festival starring boy, staff, parent, and visiting bands. Plus regular coffee (and mulled wine at Christmas) pop-ups.
Come to one or to all, and hopefully make some new friends with whom you can share the wonderful years ahead of you as a Pilgrims' parent.
I hope to welcome you one day!
Amanda Fox
Chair of PPA