Quiristers join Winchester College's annual tradition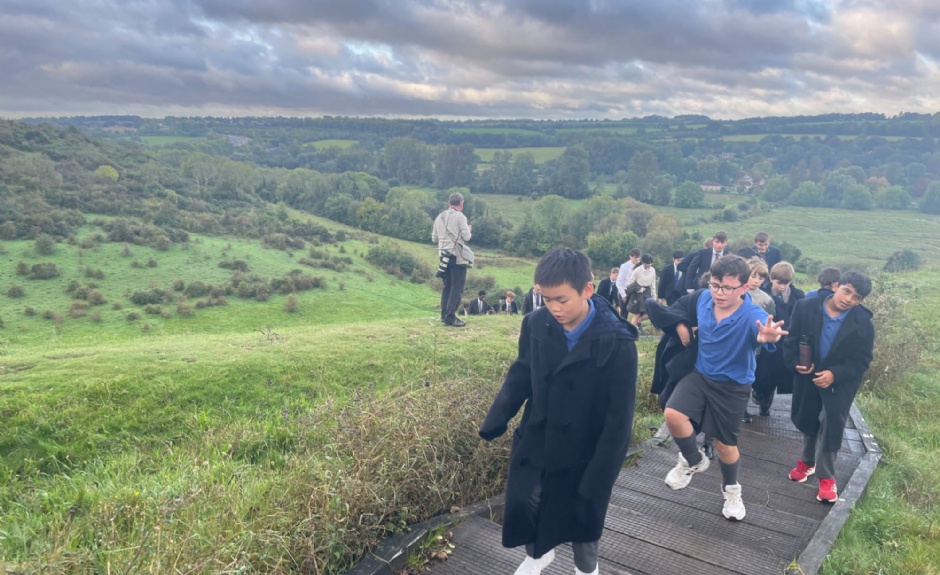 Morning Hills is a longstanding tradition at Winchester College that dates back to 1884.
This morning began early for the Qs as they gathered outside Q School to follow the procession of Winchester College pupils to the top of St Catherine's Hill for 'Morning Hills'.
The primary purpose of this ceremony is to highlight the College's historical right to access and use the hill. The Qs sang in front of the large gathering, with the stunning backdrop of the city (the photos will give you an idea of this wonderful view).
Could this inspire you to climb St Catherine's Hill next time you are in the area? It's worth the effort! We were impressed with the pace kept up by our boys as they strode back down the hill and along the river before running up the steps of College Hall to enjoy a well-deserved breakfast!