Seaside holiday chat with friends at St John's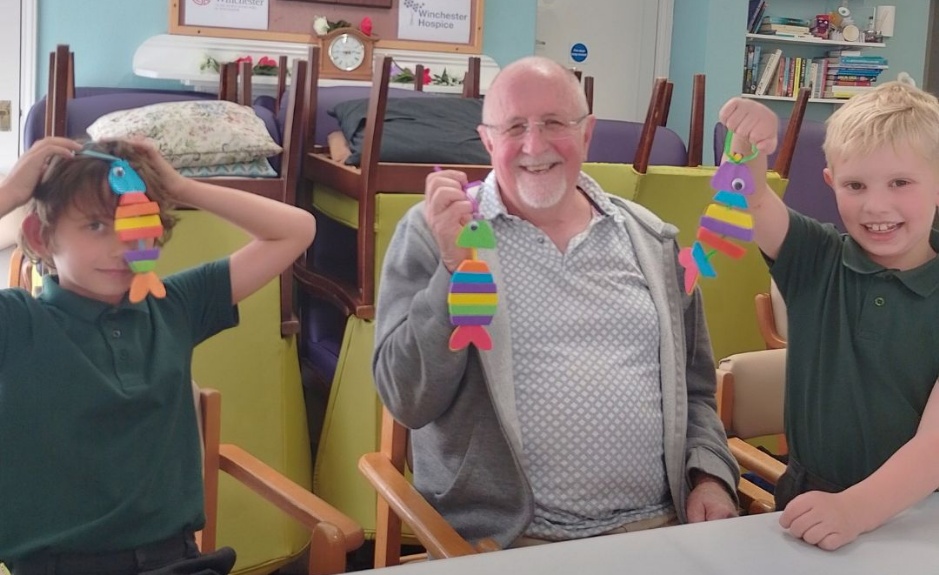 On Monday afternoon, Year 3 strolled through the June sunshine to meet up with our friends at St John's Almshouses.
The theme for this visit was Seaside Holidays and after Revd Alison had given us a potted history of the concept of holidays in the UK, the residents told us all about their memories of holidays in years gone by. These ranged from Pembrokeshire to Southend to Whitley Bay, but all had one thing in common, The Great British Seaside! For some of the boys this seemed to be a new holiday idea but several recounted tales of trips to Cornwall, fossil hunting on The Jurassic Coast and building sandcastles at Bournemouth. We then made lovely fishy mobiles together and rounded off our visit with tea and a quiz!
Anne Erasmus
Year 3 Teacher