Finding a contemplative state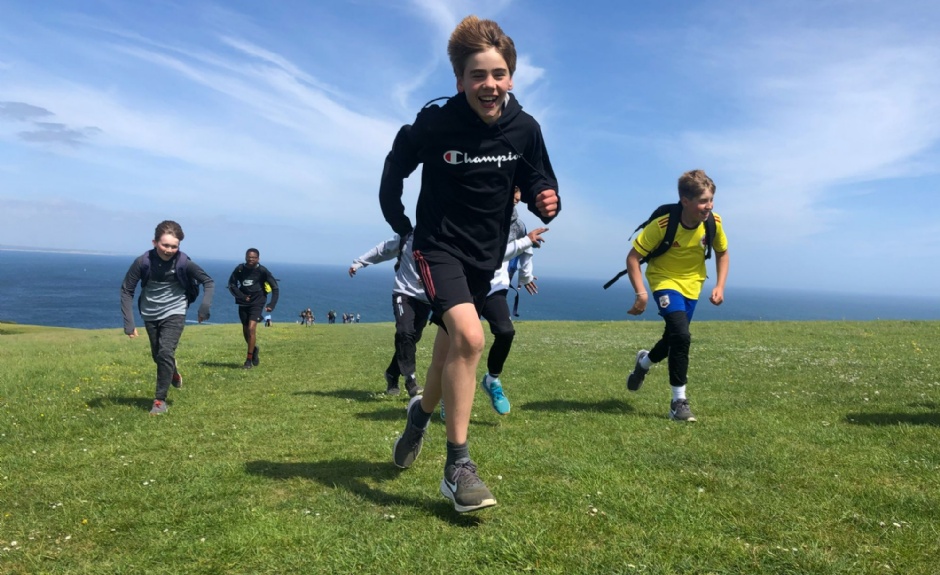 Matt Shroff, our Director of Wellbeing, contemplates the power of walking allowing the time to connect with others, ourselves, and with our environment.
There is a family in the Himalayan mountains that lives a 90-minute walk from their nearest school. Every morning, the two children, a boy and a girl, get up, make themselves lunch, eat breakfast, and walk the 90 minutes down the steep and winding narrow track to the school. And every afternoon, they walk the 120-minute walk back up hill to their home.
The boy is 6 and the girl is 5.
Apart from the amazing independence of these kids, which is astounding, there are many other wonderful parts to this story. I can only imagine what three and a half hours walking each day does for their fitness and strength. Many of us would find a two-hour walk uphill strenuous at the best of times, let alone every day in such a small body. There is also the care and skill required to keep safe in such a mountainous place.
For me, especially interesting, is the time the two little children have to talk and chat. What must they talk about? What must they think about? Is it relaxing, annoying, or something else?
This July marks six years since my charity walk from Winchester Cathedral to Canterbury Cathedral. Over the 240km I learnt the power of using the physical act of walking to help enter contemplative and meditative states of mind. I learnt that with practice, walking becomes a mechanism that can free the mind. A sort of long distance mindfulness.
It may well be that these children are Buddhists, and that meditative states of mind are natural. I'm not sure what worries or contemplations a 5 and 6-year-old might have, but I am convinced that they will be honing their minds in ways that we western parents can only dream of for our children.
This Saturday is the school charity walk. For some children, it will be one of the longest or the longest walk they have done, at least for a while. It is perhaps not long enough to change their mindsets. But it is long enough for them to give themselves a refreshing break, to socialise in a relaxed manner, and just get in touch with the outdoors and themselves a little.
If you have never done long distance walking, I do recommend it, especially overnight walks. We are very lucky, with the South Downs Way so close. But there are other great walks, like Offa's Dyke, Pennine Way, and the West Highland Way, not to mention going abroad and walking in fantastic places.
Walking helps us connect with others, ourselves, and with our environment. And at the moment, is not affected by inflation, war or Covid. Just the weather!
I hope to see as many parents as possible on Saturday.
Matt Shroff
Director of Wellbeing