Winchester College Chapel – Requiem Mass for All Souls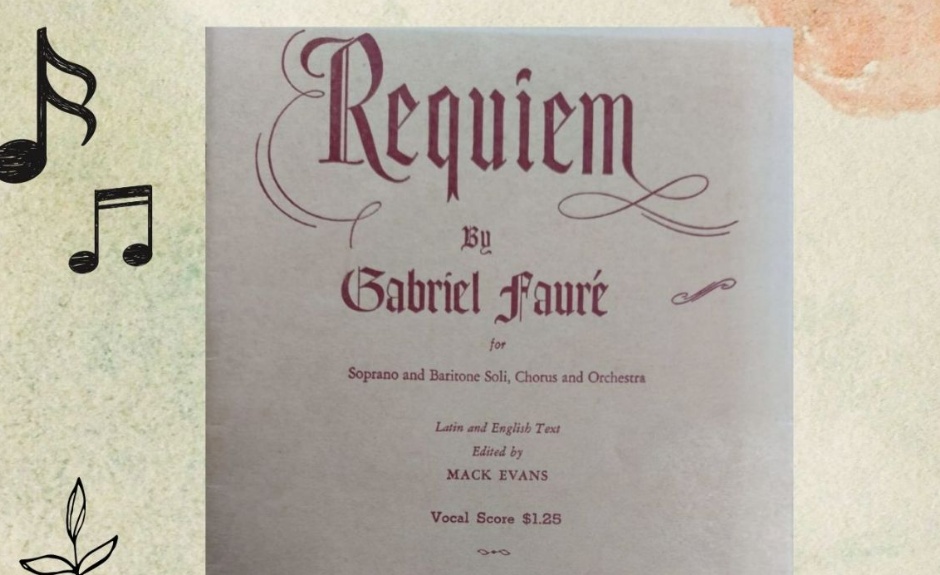 The Mexicans celebrate the fiesta of Dia de Muertos with characteristic gusto. We, by contrast, revel in our melancholy as we anticipate one of the highlights of the Quirister calendar:
Faure's setting of the Requiem Mass on All Souls' Day, its resonance all the greater so soon after the loss of Her Late Majesty, Queen Elizabeth. A truly dark and stormy night made its own empathetic contribution.
Gabriel Fauré wrote his Requiem in 1888 whilst choirmaster at La Madeleine in Paris. It was revised and expanded several times before publication of the final 1901 version for choir accompanied by full orchestra more often presented as a concert work today.
In the more intimate setting of the College, the full Chapel Choir set the atmosphere with the Introit and Kyrie. The Offertorium, with its pianissimo opening in the lower voices, showcased a wonderfully luscious baritone solo that led into the movement's closing section where the balance of all the voices was superb.
Whilst women had many fine roles to play in 'fin de siecle' Paris, singing in church choirs was not amongst them. The Pie Jesu was therefore originally written for a boy treble. But the dimensions of La Madeleine are closer to those of Winchester Cathedral than the WinColl Chapel and so, as the work was expanded both in length and accompanying forces, Faure preferred to score it for a soprano voice to do it justice. It was arguably, then, more authentic that we were treated to an exquisite and, to this amateur ear, apparently perfect solo rendition by Thomas R.
In the Agnus Dei, the trebles' entry of Lux aeterna was, again, so perfectly judged in its dynamic that it truly did make one's neck hairs bristle. Shortly after, those returning from the communion rail were swept back to their pews by the climax of the Libera me as the Stentorian chords of Dies Illa, Dies Irae truly struck awe into them. Peace was restored by the In Paradisum, followed by the silent departure. We had, indeed, been transported somewhere close to paradise. A triumph for the whole Chapel Choir and, of course, the superlative direction by Mr Ionascu and accompaniment by Mr Cunningham.
Jeremy Pett