Year 3 visit to the Countryside Education Trust, Beaulieu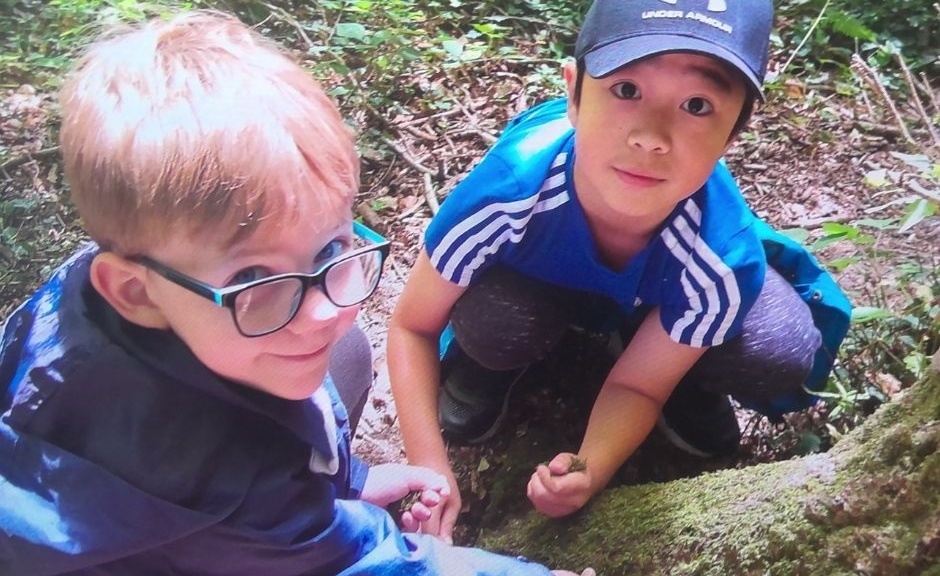 The trip to Beaulieu was great fun, and it was terrific to spend the day in the beautiful New Forest.
When we first arrived, we met our guides who were called Steve and Lizzie. We dropped our bags off in the treehouse and then went in to the woodland to find minibeasts, first identifying bugs using fancy dress!
We found millipedes, beetles, woodlice, slugs, many other different insects and quite a few tiny toads. Before lunch, we made nests for dormice and colour palettes using things we found in the meadow.
We ate our lunch inside the treehouse before going to a very large pond where we found many different little creatures. We found some dragonfly nymphs and water boatmen along with newtlets.
Lastly, we went back to the treehouse to play a game identifying birdsong.
We then grabbed our bags and headed back to the coach. We had such a fun day and we learned a lot as well.
By Year 3