Year 3 Trip to The Countryside Education Trust, Beaulieu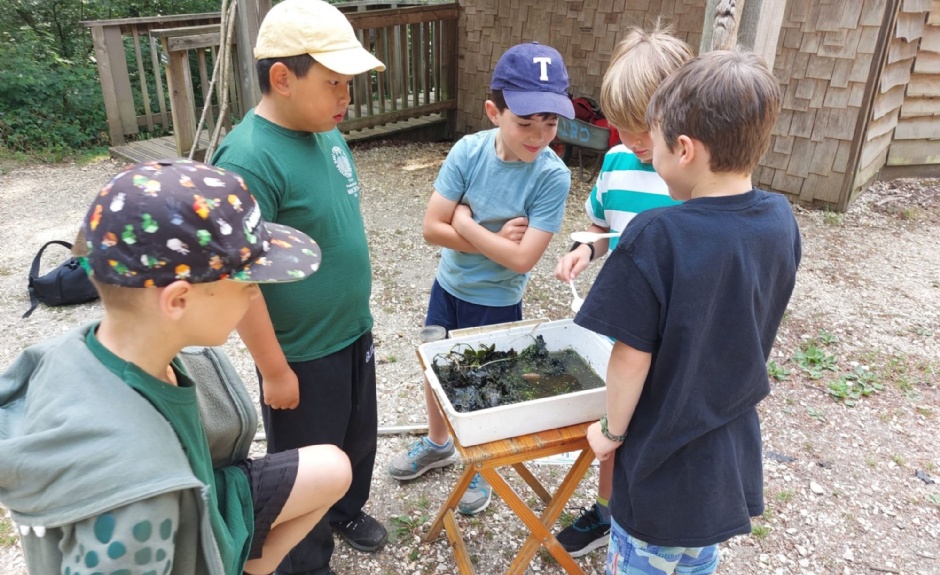 On Monday, Year 3 were driven by Miss Akinin and Mr Bell, in the minibuses, to the Beaulieu Estate which is also home to The Countryside Education Trust.
When we arrived, Lewis came to greet us, and we followed him to The Treehouse Study Centre. This is a huge wooden treehouse surrounded by forest in which we played some games to do with recognising bird calls. After a quick snack and drink, we went pond dipping in our groups and found baby newts, dragonfly nymphs and great diving beetles amongst many other creatures. It was great fun and luckily no one fell in!
Following our delicious school packed lunch, we were allowed to go up to the viewing platform above the treehouse. It was fantastic to be in the canopy overlooking the whole site.
Next, we went hunting for any unfortunate minibeasts not quick enough to hide. We found many spiders and beetles, some millipedes and centipedes, slugs and worms, plus a baby frog! After that and a quick look inside the thatched cobb cottage, we pretended to be moles and wore mole masks to follow a rope course through the trees using touch and hearing primarily. It was fascinating to experience the world from a mole's view! We then played a relay game in which we had to gather 'nectar' to see if each team could gather enough to last a year and another, which caused us to muse on the best colours for camouflage.
At the end of a fun and information packed day, it was time to wave goodbye to Lewis, to thank our parent helpers and drive back to school. After all that fresh air, some even fell asleep on the minibus!

Miss Erasmus
Year 3 Teacher