Year 5 'Sound' Topic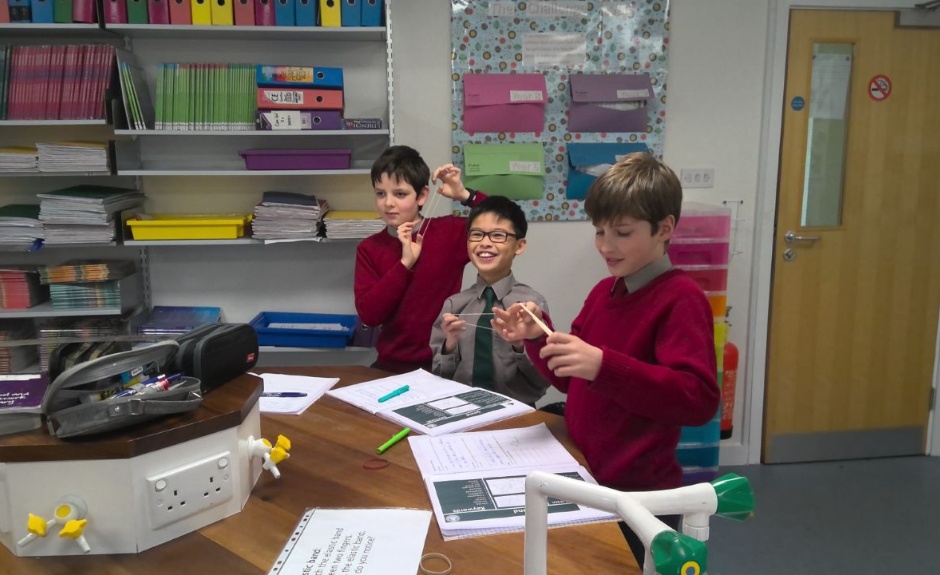 This week, a new Science topic for Year 5 brings both noise and fun to the labs!
We had a fun and rather noisy lesson discovering about sound through a series of practical activities. The boys enjoyed making a lot of noise (!) and wrote down some fantastic observations. We are going to refer back to these through our learning to understand why and how the sounds were made. It's going to be a noisy half term in the labs!
Mrs Cadoux-Hudson
Junior Science Teacher