Year 6 visit the South Downs National Park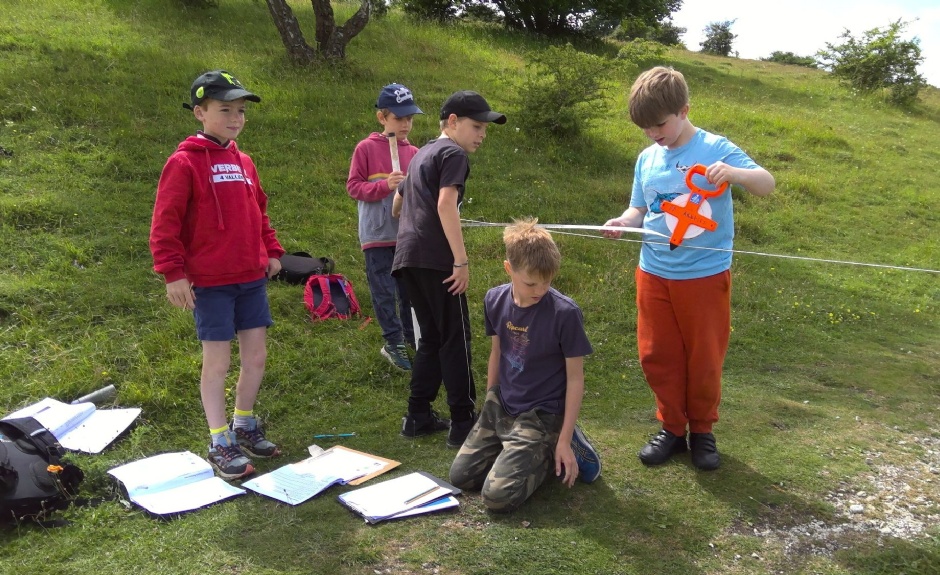 With such wonderful landscape and opportunities to explore, the SDNP is right on our doorstep and is used as an example in our Year 6 studies of transport and environmental offsetting.
We were lucky with the weather and missed the overnight rain and this did mean cool conditions prevailed as we investigated the local area. So, loaded up with lunches, copious amounts of water and our equipment, we headed first for the Navigation and an environmental impact assessment at Tun Bridge. Travelling onward to St Catherine's Hill we conducted a Footpath Transect, investigating erosion and completed a noise pollution assessment too – the boys finding to their surprise that the SDNP is a noisy place! We headed over the M3 bridge and a little truck spotting, then on to lunch on Twyford Down.
A quick walk through to the edge Hockley Golf course (and 'Hay fever central') gave us the opportunity to see the range of land use from recreation to intensive agriculture. Returning via the 'felled' M3 protest monument, our final stop was at the base of St Catherine's Hill to appreciate the changes since the by-pass was restored to 'Chalk Downland' in the late 1990s. The boys were brilliant and despite being a little tired, coped admirably well with the conditions and were superb company, too.

Steve Leslie
Head of Geography