Art News! Exhibition review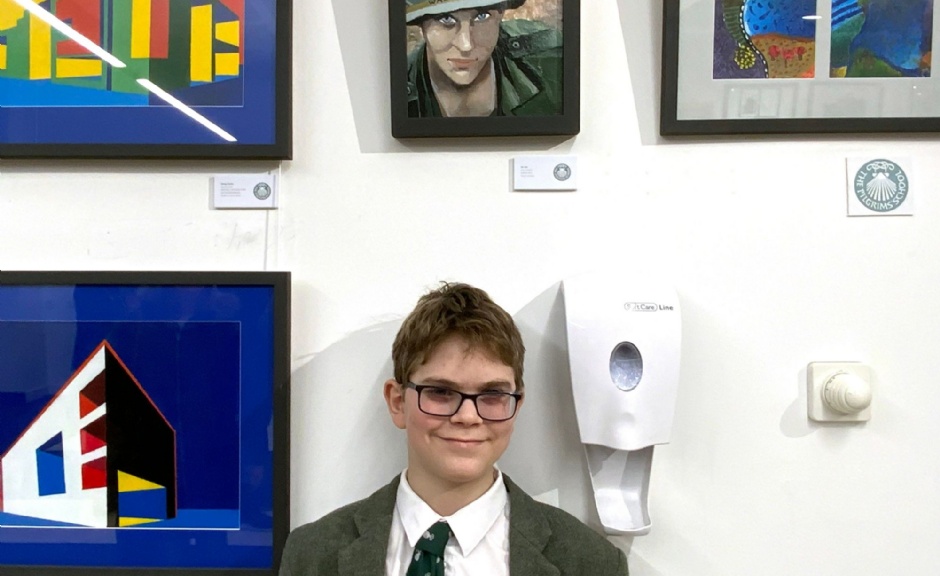 THE FIFTH ANNUAL PETER FOLKES PREP SCHOOL EXHIBITION
King Edward VI School, Southampton
Tuesday 7 March 2023
This exhibition is a highlight in the Art Department's annual calendar and this year was a jubilant celebration of the outstanding art our boys are producing at Pilgrims'. We were very fortunate to have our Interim Head, Mr Duncan, and Mrs Duncan, Head of Drama, join us at the private view, along with ten of our young artists and their families and guardians.
Our beautifully and professionally framed artworks have kick-started Pilgrims' official permanent collection and will be proudly on display outside our Senior Leadership Team's offices.
Thank you to the King Edward VI School for organising and hosting this unique exhibition opportunity and to our supportive parents and guardians who transported our artists safely to and from the exhibition.
I am looking forward to the next one!
John Walters
Head of Art