Quiristers sing in the Glee Club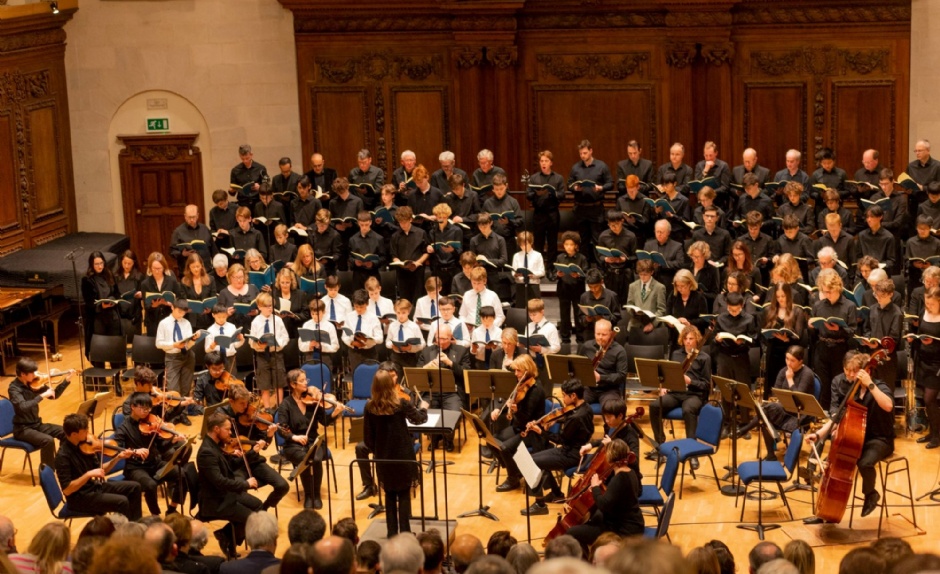 The Quiristers took part in a WinColl Glee Club Concert on Sunday evening. The Qs were treated to a wonderful side-on view of the first half Beethoven Piano Concerto, closely watching the soloist (sixth form pupil and Music Scholar), Christopher Leung's astonishing virtuosity and technical prowess. One of the Qs commented "He was amazing! He didn't use any music and his fingers moved incredibly quickly!"
During the interval, the Qs took their place in the Glee Club chorus for a performance of Schubert's Mass in B flat major. There was plenty in the score to challenge the Qs, and they rose to it with great style. With the Director of Music, Sarah Baldock, on the podium, I had the pleasure of watching the entire performance from the back of New Hall. It was good to see all the Qs responding really so well to Ms Baldock's direction with lots of 'off the copy' singing. A special mention for the four Year 5 probationer Qs; their concentration and focus throughout was really impressive and demonstrated the incredibly strong progress they are making in their first year as a Q. Thomas R contributed in his typical professional manner to a strong team of soloists.
Howard Ionascu
Director of Chapel Music