Choir Time
Choir Time is unique to Cathedral choristers. Across the country, boys and girls return to their schools at the end of each term to prepare the challenging repertoire for Christmas and Holy Week, and for summer choir festivals. In Winchester, the choir joins with the choirs of Salisbury and Chichester Cathedrals for the Southern Cathedrals Festival in July.
At Pilgrims', Choir Time is something the Choristers look forward to with great excitement. The boarding team pull out the stops to make it a special time, full of happy moments that the boys will remember long in to the years ahead. In a sort of 'choir camp', the boys can roam around the whole school and enjoy a specially created programme of free time, music practice, activities, trips out and huge concerts and services. Go-karting, paddle boarding, movie nights, virtual reality games, model making, quizzes, treasure trails – each Choir Time has a different, seasonal character.
Easter and summer are spent outdoors as much as possible, playing wide games, treasure hunts and a traditional chorister game called Hedgehogs and Aardvarks, a wide game whose primary objective would appear to be getting as dirty as possible. Families are welcomed to Choir Time – family Easter egg hunts, picnics by the river, barbeques in the Quad, swimming in the outdoor pool, hot chocolate and marshmallows. At Christmas, Chorister families enjoy a private session on the Winchester ice rink.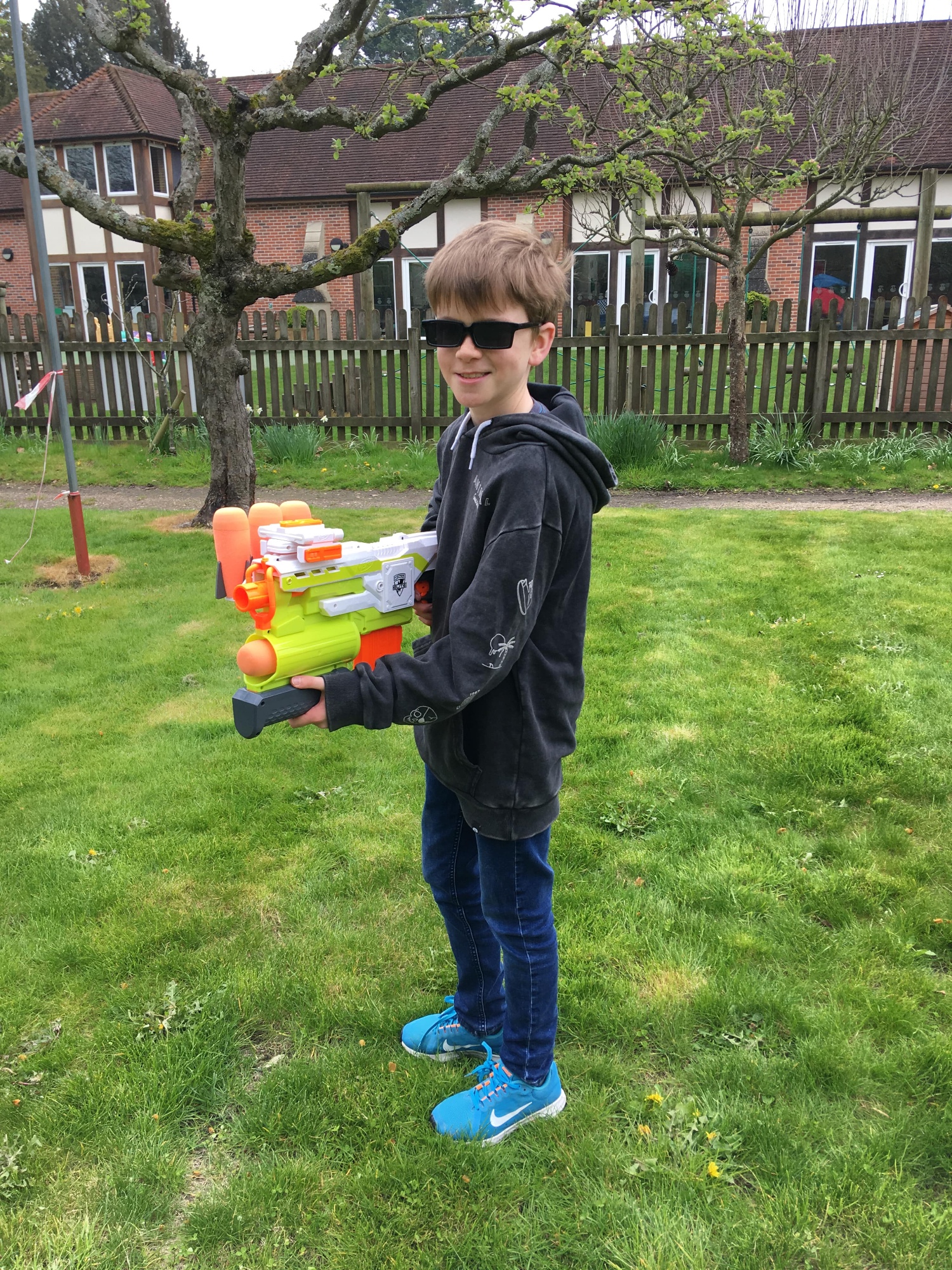 Christmas, perhaps the most public time for the Choristers, is probably the most atmospheric and exciting Choir Time for the boys, especially if it snows. The thrill of singing to thousands of people packed into the Cathedral for the carol services is tumbled in among snowball fights and sledging, press calls and TV or radio broadcasts, playing generations-old Chorister games at the Turkey Feast, a trip to the pantomime, and, of course, Christmas shopping. It is our Chorister's tradition to put on a cabaret on Christmas Eve and to be woken up by an enormous, very loud firework on Christmas Day. The Choristers then tear open their stockings and exchange gifts, eat a huge cooked breakfast, and race off to sing Matins. Extended families cram into the school's dining room to share a lively festive lunch before finally returning home for the long holiday and a well-earned rest.
Not surprisingly, the boys say that Choir Time is the part of being a Winchester Cathedral Chorister that they - and their families - miss the most when they leave.