Singing workshops with local schools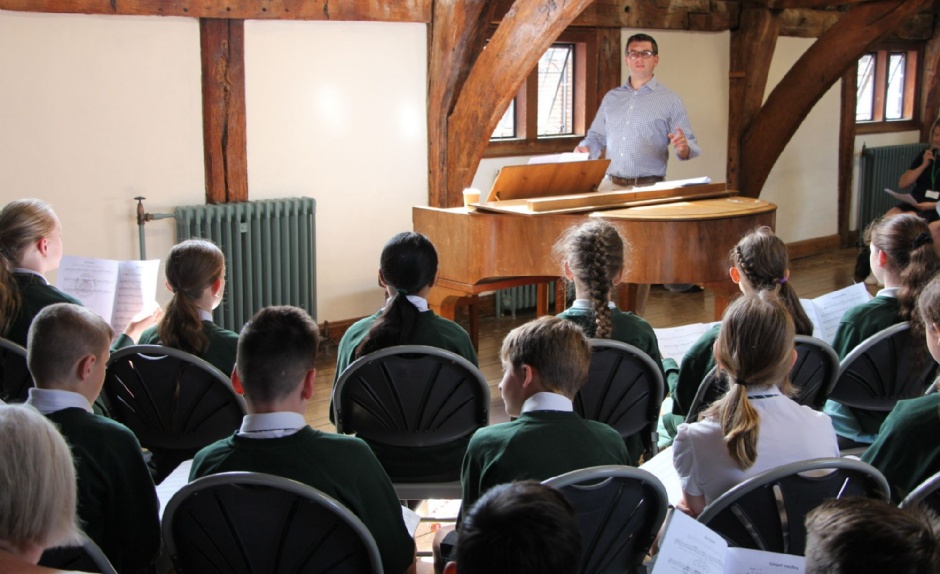 Pilgrims' recently welcomed children from local church schools across the diocese to experience singing workshops.
The Year 6 children have taken part in a variety of activities organised by Winchester Cathedral, including a series of fun singing workshops led by Mr Chris Burton, Assistant Director of Music at The Pilgrims' School. It was amazing to hear how much progress the children made within their 50-minute workshop. The conclusion of their visit was an uplifting service in the Cathedral, marking the end of their time in primary school.
One school teacher commented about the singing workshop:
That was incredible. The children are absolutely buzzing. The standard of singing at our school is good as we have a strong music teacher, and it was great that they were further challenged. I am so grateful – fantastic.