Dubbing, initiating, and installing!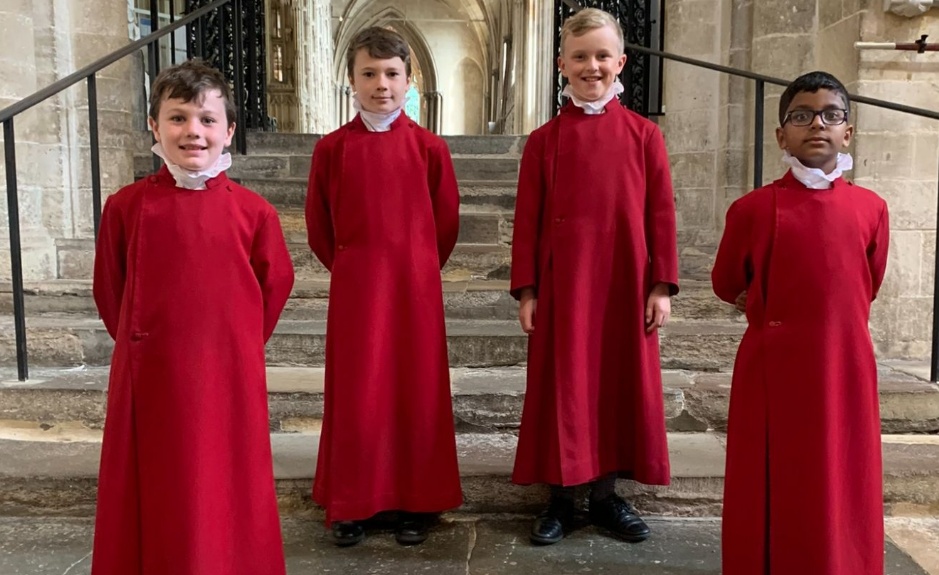 Four probationer choristers enjoyed showing off their new look in red cassocks and bright white ruffs, ready for their first Evensong service on Thursday when they were initiated into their new role.
They were supported by a number of the older chorister parents and of course, three very proud sets of probationer parents. After the service, Billy, father of twins Alfred and George said: 'It was a very proud and memorable occasion.'
A big welcome to the new probs: George, Alfred, Edward and Ezekiel.
Tim Butcher was also installed at the weekend as The Pilgrims' School's new Headmaster and last year's probationers were welcomed as new full choristers in a special evensong service on Saturday. At Sunday Eucharist the choirboys received their new medals from the Dean of Winchester and special guests all presented by the Director of Music at the Cathedral, Andrew Lumsden.
So, all set now for another fulfilling and exciting year for the Choir.
Stewart Booth
Chorister parent