Easter Choirtime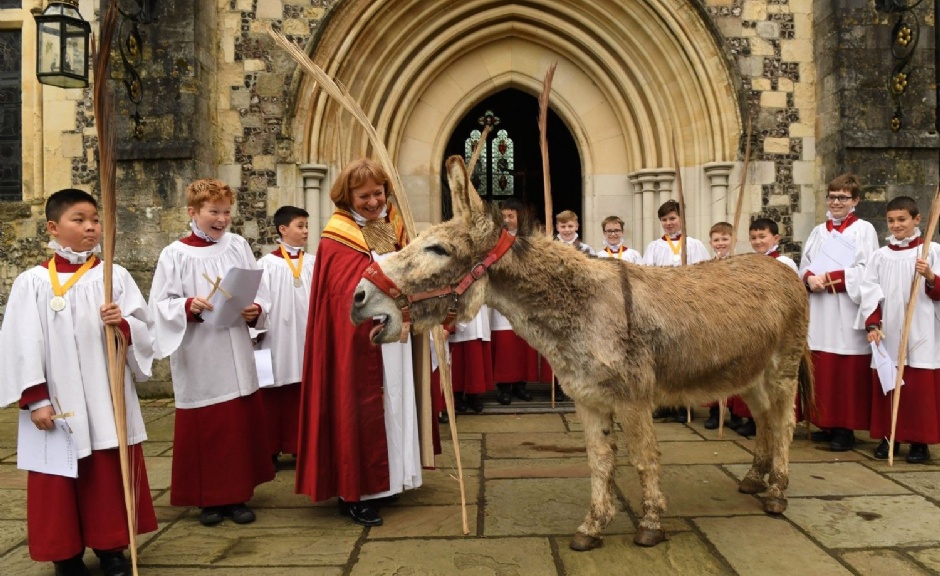 This was a tremendous week and one which will remain in the memory of the choristers and for good reason...
A week into the Easter hols, the choristers assembled in time for the Palm Sunday procession, from the Great Hall, down the High Street to the west door of the Cathedral. Dermot the Donkey was on fine form, setting a good example to the choristers.
On the Monday, Old Chorister Stephen Barton (OP 1996) engaged the choristers with a recording job at Abbey Road, no less. It was fantastic to be in a place with such cultural heritage, recording in studio 2 which has also hosted some other big names!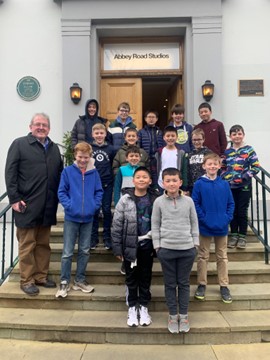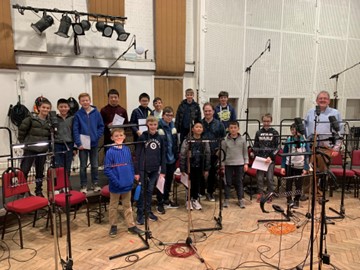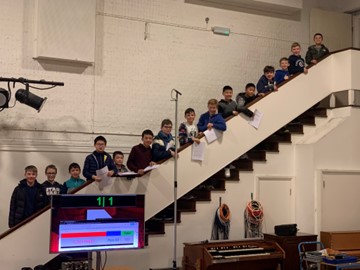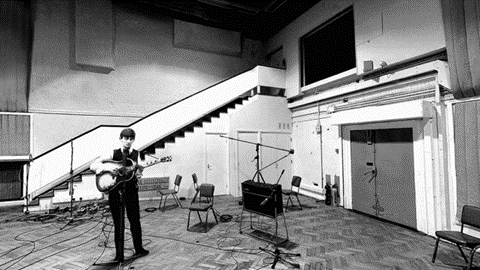 On the Wednesday, a special treat was organised, courtesy of Edward Ferguson, to Portsmouth Naval Base and tours of HMS Queen Elizabeth, the new aircraft carrier and, at the other end of the naval spectrum, HMS Victory – what a treat. Our tour guides were impressed with the boys' questions, ship identification and other naval knowledge!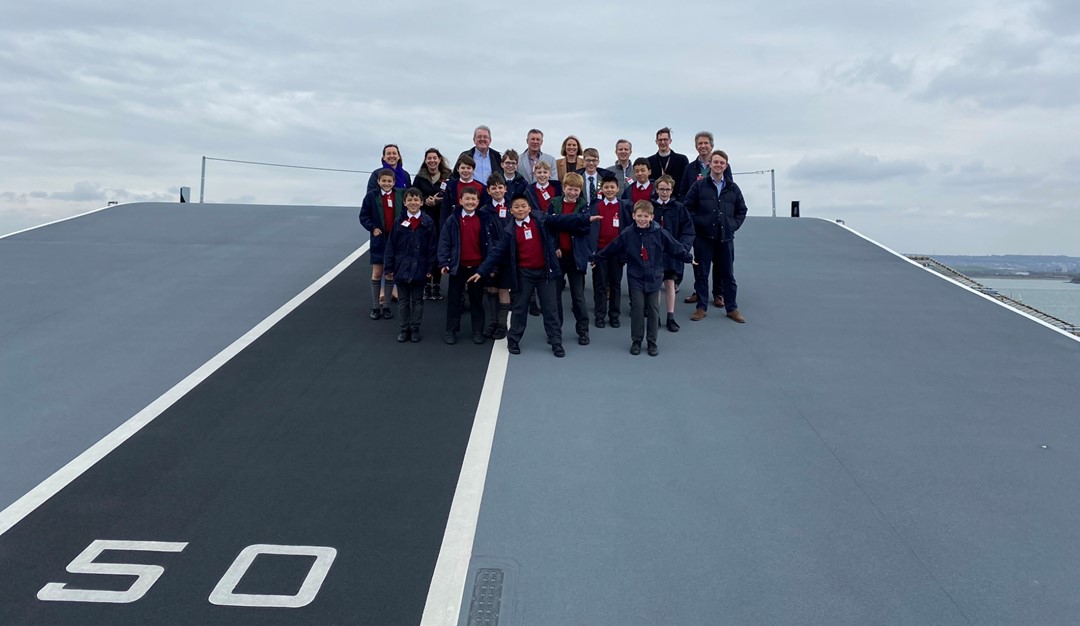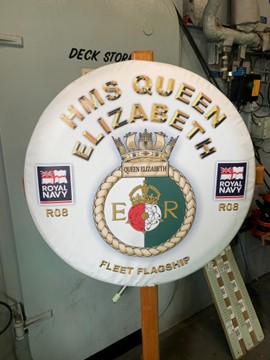 The Easter journey was brought back into focus with the solemn Maunday Thursday Eucharist and after the Good Friday service, we high-tailed it to Danebury Hillfort which has hosted our own traditional chorister wide game – the rules of which are known only to a few – for eons.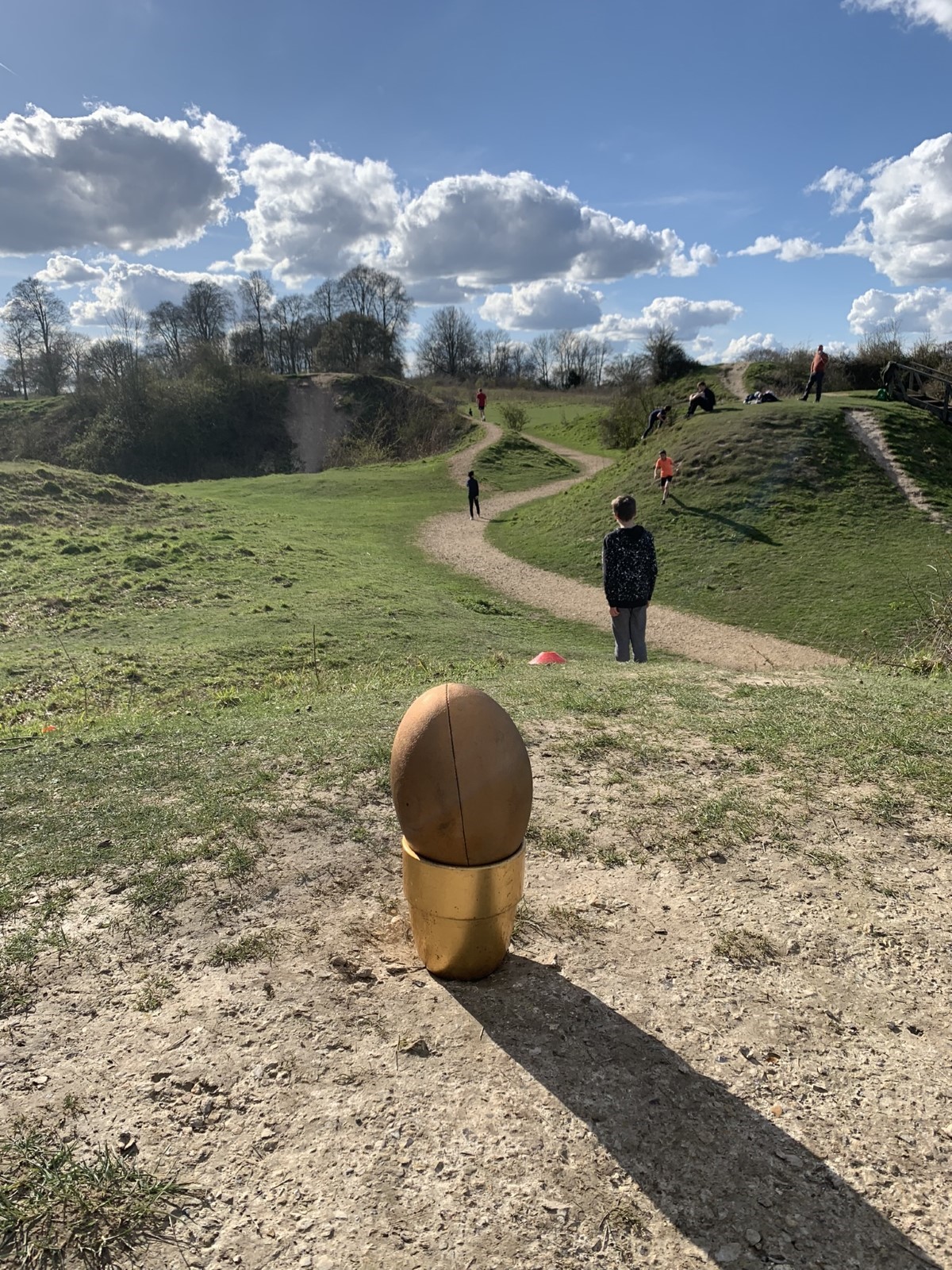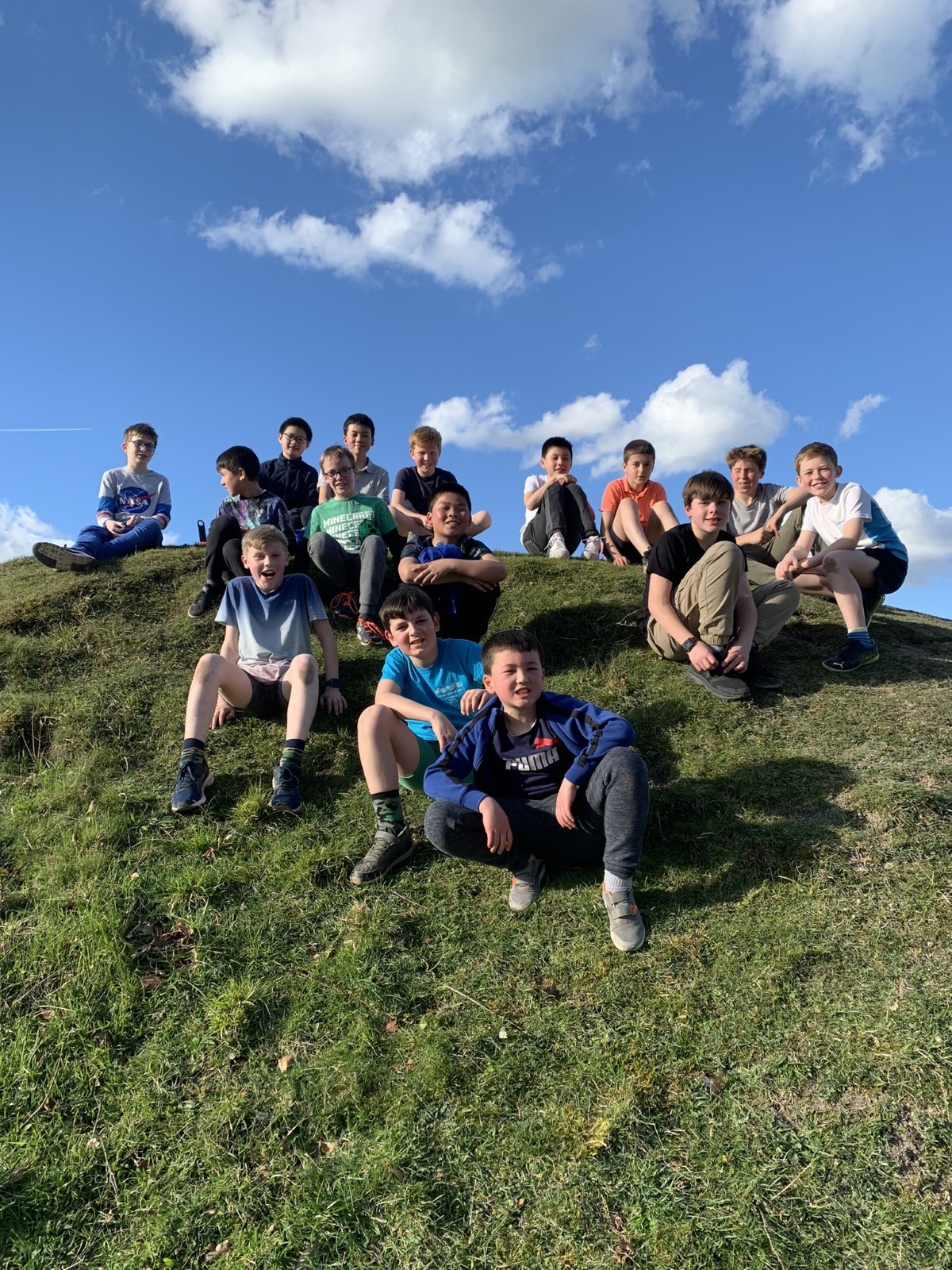 As well as Stephen Barton, another Old Chorister who will have remembered such annual trips to Danebury Hillfort would be Josh Pacey (OP 2008). He kindly came in to talk to us about his recent composing work for the Dungeons & Dragons movie now showing at a cinema near you. He gave us an insight into how the composing process works and how he uses the digital tools at his disposal. He played some excerpts which we were able to recognise when we went to watch it the next day.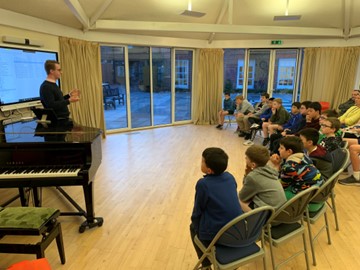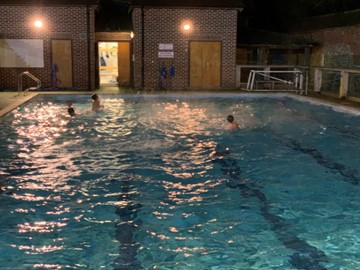 After which, there was just enough time for a late swim before bed!
The weekend ended with Easter Sunday, three services in between which all the families gathered for a festive lunch and the children set off on an Easter egg hunt.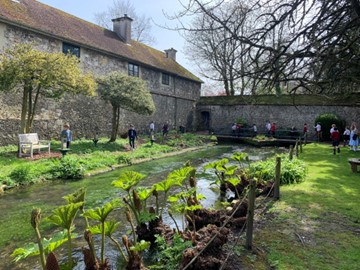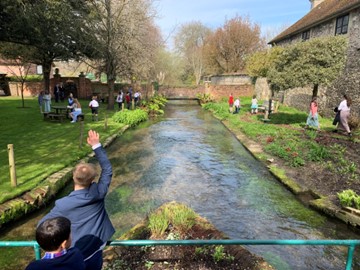 Andrew Short
Houseparent / Choirtime