From the Head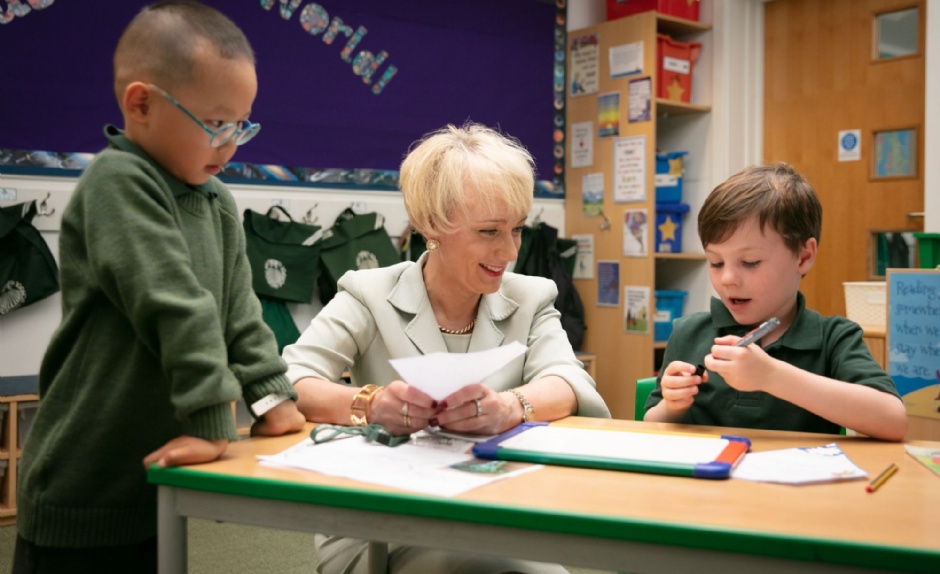 To be a Pilgrim ... Magic, Episode 1
"And suddenly you just know it's time to start something new and trust the magic of beginnings." Meister Eckhart, 14th Century German theologian, philosopher and mystic.
Magic. Magic. Magic. I don't know how else to describe what I saw and felt as we welcomed boarders and day boys back when we re-opened The Pilgrims' School on 9-10 September. And the magic has not stopped, not for a moment over the last nine days.
This is my time, and our time, to 'start something new and trust the magic of beginnings'. Becoming the Head of The Pilgrims' School is a new beginning for me, of course – a wonderful new school, an exciting new role, new pupils, new parents, new colleagues and even a new city. Thank you for all your welcomes! They have meant a lot to me.
There has been more magic, joy and delight in the air over the Close than I could ever have imagined. None of us hardly dared to imagine boys singing together at the end of the summer, did we? Yet the Quiristers and Choristers have been practising (with anti-Covid protocols of course) and the Choristers sang in the Holy Eucharist and Admission of Probationers and Choristers and Medals service in the Cathedral last Sunday afternoon. I was honoured to be installed in my stall in the Quire of the Cathedral that afternoon. It was lovely to see so many parents and former parents there (masked and distanced of course, so forgive me if I do not recognise you next time I see you). If you have not seen the medals' service before, it is on the Cathedral's YouTube channel here. The boys' singing was magical, especially Panis Angelicus, and when I joined them for the procession and they saw me for the first time, so many little hands waved at me. I waved back: now, that was magic!
And I have had so many other magical moments in the last week.
Ten minutes after the first boarders arrived into Main School, outside my window I could hear laughter and chattering and the familiar sound of leather on willow – the boys were already playing cricket in the Quad. In that moment I knew that, despite everything going on outside, at The Pilgrims' School all is good with the world.
And the school has once again become alive with the sound of music. As day boys were arriving into The Close on Tuesday morning, Ben H (Year 7) was already practising his saxophone. The Grade VII piece, East Coast Mainline, was rippling across the Yard and beyond. Many made comments and it brought a smile to those arriving at school.
And there is magic in the Pre-Prep. Reception have just left for Forest school; a gaggle of young boys, each one smartly dressed in his waterproofs, holding tightly to his little bit of the rope, walked off in an excited little line. Year 1 renamed me when they decided that "Dr Electric runs everything" and, because CCTV cameras run on electricity, I must run them too. (I hope that one sticks.) Year 2 wave to me from their monkey bars. "Hold on with both hands" is all I can shout as I wave back. Some others think the necklace I was wearing for my first assembly was a stethoscope, so they still believe I am a medical Doctor. I will bring in some Copper Sulphate one day. PS: No boy has told me yet why Copper Sulphate is blue? There is a Head's show up (a Head's Up?) for that. I have talked to Year 8s about everything from Maths to watches. Lots of boys are working to convince me to support the Saints.
Magic like this is such a powerful antidote to what has been an incredibly difficult six months for so many of us. I am thrilled we have been able to move back to so much normality as we re-opened the school. Yes, we all have to learn to do things differently but the magic is even better than I remember, and there is lots more to come!