From the Head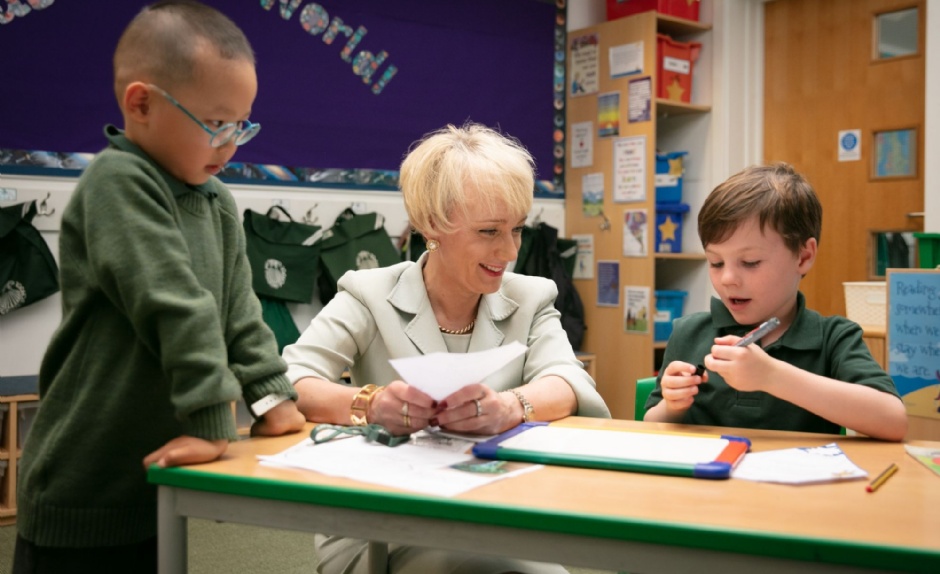 To be a Pilgrim ... is Remembering Henry James, Episode 2
Today, our School assembly this morning was called: To be a Pilgrim … is to remember together. We wanted to remember Henry James and to reflect as a school. We were together in our remembering, if you will, and took comfort in our togetherness.
Every form Zoomed in. It was a true Pilgrims' team effort: Mr Bryant and I each gave an address. I also read 'Waterbugs and Dragonflies' by Doris Stickney which Sarah Noble shared with Miss Higham and me on Monday morning.
James W in 8W beautifully read a passage from Thessalonians 4.13-18.
16 "For the Lord himself will come down from heaven, with a loud command, with the voice of the archangel and with the trumpet call of God, and the dead in Christ will rise first.17 After that, we who are still alive and are left will be caught up together with them in the clouds to meet the Lord in the air. And so we will be with the Lord forever. 18 Therefore encourage one another with these words."
Alfie G-H in 8W led us in wonderful prayer that he had written about Henry:
"Dear Heavenly Father,
We give you thanks for the life of Henry. Thank you for his humour, his big smile and his strong character. He was a great friend to so many people here at Pilgrims', and surely will be missed. Thank you that he is now at peace with you. We lift to you Henry's family and close friends. We pray that you are with them and comforting them, and give them strength to get through this. Thank you that your Word says that you 'bind up the broken hearted and heal our wounds'. In Jesus' name, Amen."
The hymn, Christ Triumphant, which was filmed last week in the College Chapel, was sung by the Quiristers.
On Monday, a number of boys who knew Henry, or who were affected by his death, chose to spend time by the river to think about him or just to have some quiet time in our quiet place. Some were reminded of losses in their own lives.
The Year 5 boys who went down to the river with me first thing were silent to begin with. Boys sat next to each other on the benches or alone on the riverbank, heads in hands, not speaking. Mr Bryant was already there. After a while, Mr Bryant and I joined them (socially distanced of course). "May I sit here?", I asked. I got a nod. Still, no one was speaking. Then, little by little, boys started to say a few words. We had paper and pencils and Mr Bryant asked if anyone wanted to write a prayer or a message. They did. Then they started to say a few words to each other and to ask questions. Some prayed; some thought about their own brothers. We asked Canon Andy to take the prayers they wrote for Henry and his family to the Cathedral to be offered up, which he did later that afternoon.
Soon the boys decided they wanted to send Henry some messages. But how? The river was flowing strongly, as it usually does. Then the most amazing thing happened. The boys decided to make rafts (so much for the pencils and paper Mr Bryant and I had brought). They found wood and binding on the riverbank – organic and biodegradable. They shaped the wood and bound it together, telling me they were lashing on more wood! The sailing term, and their determination and focus, made me smile. The boys attached the messages they had written and sent them down the river. They had a joint purpose and, little by little, that purpose moved into play. Rafts were now racing down the river. There were smiles. There was fun. It reminded me of some sort of cross between Swallows and Amazons and Gulliver's Travels (especially as some of the leaves by the river are as tall as a Year 5 boy and much wider).
Later, some boys told me that this was Henry's favourite place – by the river – and that he loved DT, so he would have enjoyed making rafts. His parents also told me this was the place where he stopped and spoke at length to Mr Burden and Mrs Kelly on his last visit to the school in the summer. I am so glad we chose this as our quiet place.
Henry had a big heart and a big smile. He was kind, gentle and creative. He was quirky and so very happy. He lived in a joyous bubble of a world where things rarely phased him. Henry was genuine. He was extremely particular about his stationery I hear; his pencil case organisation was the cat's pyjamas, and his pencils were the sharpest in the business. Without fail, he would be part of any Lego club in the school he would happily build serious constructions with his brother Edward.
I know you all join me in sending our love, thought and prayers to Edward, Agata and Robin and their wider family.
God bless you, Henry. You are so missed.