From the Head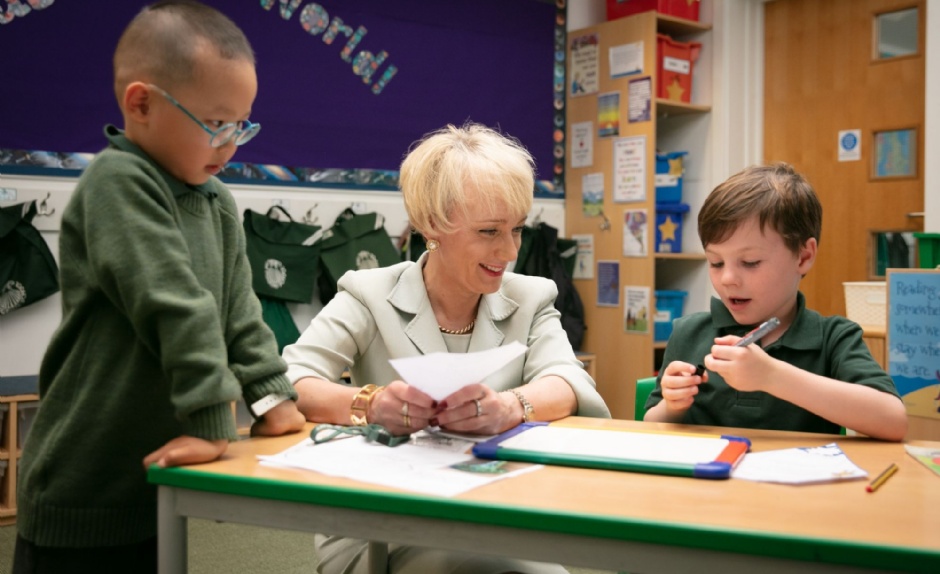 To be a Pilgrim … is to express yourself, Episode 16
More than a calendar month in, this lockdown feels as if it has been quite long now. I want to pay tribute to our boys, parents and all the teachers for your effort, hard work, resilience, positivity and sheer determination to keep learning and teaching going and get our wonderful school through lockdown. Those of you parents who are medics and are working so hard to help all of us through this pandemic, thank you – thank you for your enormous care and dedication!
I think most of us are having to dig deep, in this lockdown and during The Pilgrims' Virtual School, in a way that is not easy. Well done. Thank you. Keep up the amazing work! Together we will learn and succeed. We will continue to look after each other. One of the most important things I have learnt at this time is to celebrate and savour the small but good things that could easily pass us by. I encourage you to recognise those small moments that happen every day and celebrate them. Whether it might be the sun coming out, bird song, your friend's smile on Zoom, a good book, singing your favourite song at the top of your voice in the shower, a joke or a card trick (Pilgrims love those after all) – celebrate small joys!
This week, it has been Place2Be's Children's Mental Health Week. As part of our activities to promote good mental health, we were thrilled to welcome Lorraine Lee, the parenting expert with a background in child psychology, Positive Parenting and child development, to The Pilgrims' Virtual School last night. Her theme was Managing Strong Emotions (from the children) during Homeschooling. A hundred parents attended on Zoom as she shared stories of parenting in lockdown that were so relatable to; her presentation was packed full of tools we can all use starting today and all underpinned by an intuitive understanding of human behaviour based on brain chemistry. Thank you, Lorraine, for a wonderful and incredibly helpful session!
As I mentioned last week, the theme of Children's Mental Health Week this year is 'Express Yourself'. Mr Shroff has written and spoken about why self-expression can help promote good mental health as one shares one's feelings and emotions. The boys have been working all week on this topic in assemblies, tutor group sessions and in a number of lessons, to learn more about how to promote their own good mental health and about how expressing themselves through the arts supports it. I talked to the boys on Monday about how expressing themselves builds their self-esteem and counteracts pressure on them from others (friends, family, media) who sometimes tell them what they ought to be, think or look like. We talked about how self-expression can help the boys reflect on their life, their actions, decisions, relationships, beliefs, and thoughts. By expressing themselves thoughtfully, they can better communicate, collaborate and build a community with others. I made it very clear that we are not talking about boys expressing themselves at the expense of others, e.g. arguing with a sibling or refusing to co-operate with parents, but with others as part of understanding each other and getting to know ourselves and each other better.

The arts are a wonderful way for all of us to express our individuality whether that be through writing, music, art, drama, fashion, interior design, gardening, cooking or in other creative pursuits. At times of crisis, there have been many examples of how people come together to express themselves through the arts. For example in the pandemic: 11,000 people sang virtually together last year as part of Gareth Malone's Great British Chorus which has spun off many other virtual choirs; Grayson's Art Club on Channel 4 (about to start again) in which 10,000 people sent in their own art and millions of viewers shared in this catharsis of creativity; the BBC Lockdown Orchestra involved 1500 instrumentalists over 10 days in a huge virtual performance; Create Solidarity 2030 Art was a collaboration between the World Health Organisation, Create2030 and a group of international working artists which collaborated to showcase films, music, poetry and visual art about the COVID-19 pandemic. For children who have suffered trauma, there is an amazing programme in New Zealand called Te Rito Toi (the twice born seed), led by Professor Peter O'Connor at the University of Auckland, which uses art to help children when they first return back to school following a traumatic or life-changing event. Mr Shroff was lucky enough to be taught by Professor O'Connor.
As you will see in the articles below, this week our boys have expressed themselves in so many wonderful and creative ways. It has been a joy to hear all about this, to see the pictures and the social media posts (with thanks to teachers and to Mrs Brown). Today the boys are expressing themselves through what they decided to wear to virtual school. We encouraged them to be as creative as they like. Pilgrims, of course, met the challenge head on and had some fun into the bargain! Enjoy.