From the Head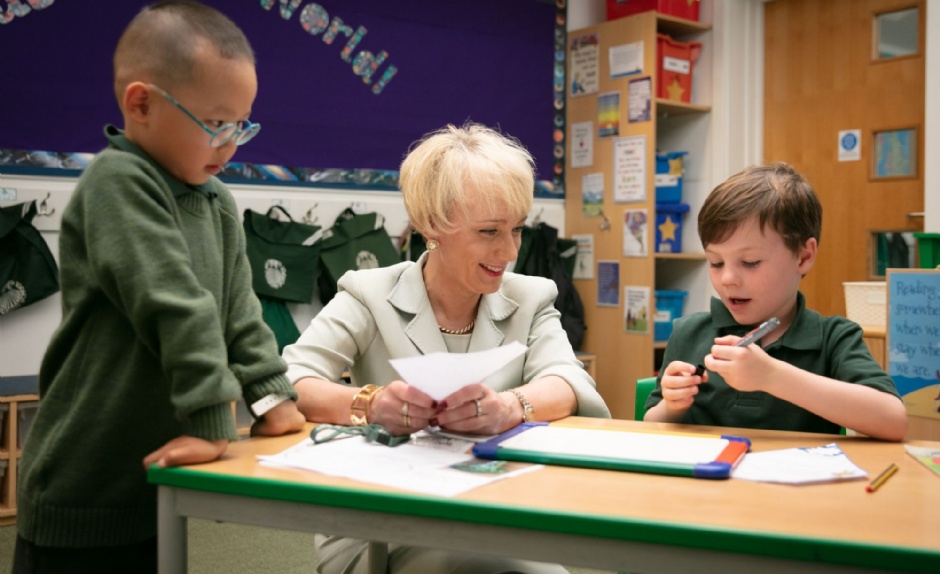 To be a Pilgrim ... is to celebrate, Episode 17
Happy New Year! Today, 12 February, is Chinese New Year's Day and I am delighted to wish all who are celebrating today a Happy New Year! In Pilgrims' Virtual School this week the boys have been learning about Chinese New Year and we were thrilled to watch a lovely short film made by our boys who celebrate it. The link to this film follows the PPA Chinese New Year report further down the newsletter.
Chinese New Year is also known as the Spring Festival or Lunar New Year as its timing depends on the lunar calendar. It always occurs at the new moon between 21 January and 20 February. New Years' Eve is the start of a fifteen day celebration which lasts until the Lantern Festival. Customs vary, but the focus of Chinese New Year is on giving, sharing with family, and wishing everyone peace and prosperity in the coming year.
About ten days before the spring festival, people begin to clean their homes and decorate, with a crescendo on New Year's Eve. The colour red symbolises luck and is very important at Chinese New Year. Typical decorations include: red lanterns; couplets fixed on both sides of a doorway (poems about spring written in Chinese calligraphy in black ink on red paper); paper cuts (designs cut out of paper in any colour, but typically red for the Spring Festival) are glued to a contrasting backing or a transparent surface (e.g. a window); New Year paintings are pasted on doors and walls as a symbol of New Year's greetings; as well as upside-down Fú characters. Upside down Fú characters is an example of wordplay: the words for "upside-down" and "to arrive" are homophonous. Therefore, the phrase "an upside-down Fú" sounds nearly identical to the phrase "Good luck arrives"! The boys saw some of these on their peers' film and then had the chance to make some.
Last night, Chinese families cooked and ate a special New Year's Eve meal with different foods to represent different aspects of peace and prosperity e.g. dumplings (for wealth), long noodles (for longevity), whole fish (for good fortune), tangerines and pomelos (for wealth and luck), sticky rice cakes (for success) and meat, poultry and seafood (for abundance). Jess Xu taught other parents how to make delicious Chinese dumplings in a super PPA event on Wednesday. With huge thanks to Jess and the PPA Committee.
According to the Chinese horoscope, this year, 2021, is the Year of the Ox.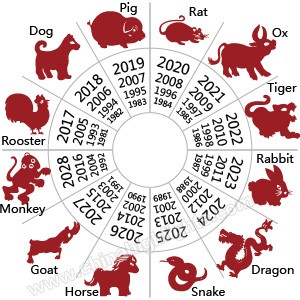 There are several stories about how the years became associated with twelve animals according to the Chinese Zodiac. One legend is that Lord Buddha called together all the animals in the animal kingdom to say goodbye before he left Earth. Only twelve came. He rewarded them by naming a year after each one in the order they arrived. Another legend you may have heard is that the Gods decided that there should be a swimming race. Whoever came first would be first in the cycle and the rest of the animals would be in the order they finished. The ox was set to be the first to arrive, but was tricked by the rat, who rode on its back before jumping off and scurrying in first. The final order was the rat, ox, tiger, rabbit, dragon, snake, horse, goat, monkey, rooster, goat and then the pig.
Each year is not just linked to an animal sign, but also one of the five ancient Chinese elements: gold (metal), wood, water, fire, and earth. The Year of the Metal Ox brings career advancement, success in business, prosperity, and wellness for all zodiac signs.
On New Year's Eve, red envelopes with lucky money inside are exchanged. A red envelope (known as lai see in Cantonese and hong bao in Mandarin) is simply an ornate red pocket of paper the size of an index card. They are commonly decorated with beautiful Chinese calligraphy and symbols conveying good luck and prosperity on the recipient.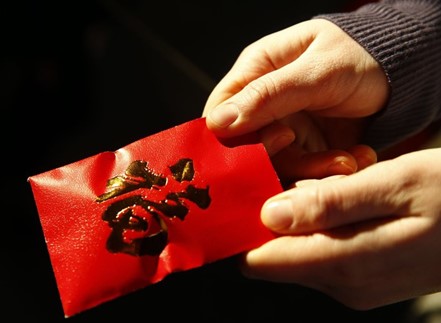 Though they are unquestionably a symbol associated with New Year, red envelopes are also given for weddings, birthdays and other special occasions. At New Year they are given by parents to children, by adult children to parents, by married adults to unmarried children in the family, to friends and family, and from employers to employees.
The days following New Year's Day are typically a procession of visits to the homes of family and friends to wish them good luck in the year ahead. I imagine these will be more commonly Zoom calls this year in most of the world but good luck wishes will be shared nevertheless.
Wishing everyone a Happy New Year and happy half term!