From the Head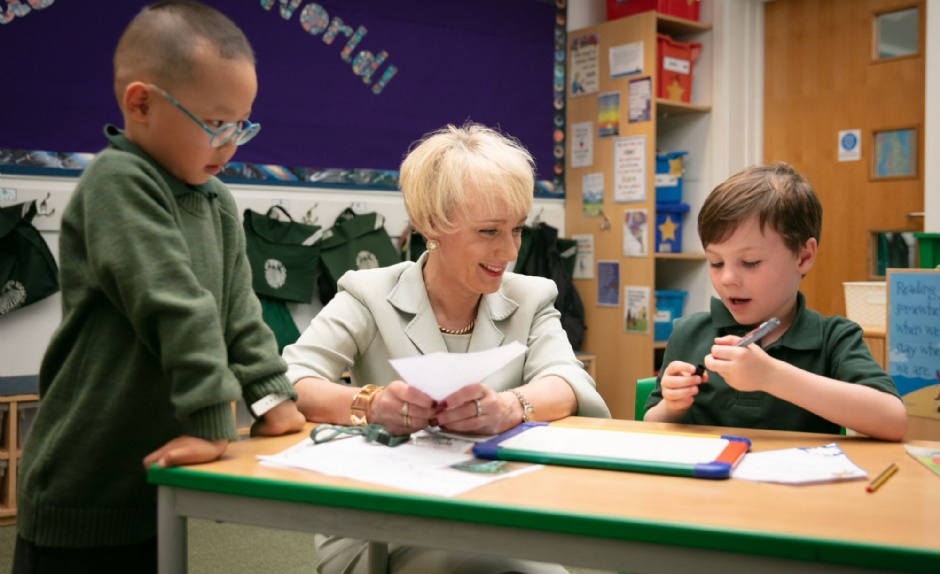 To be a Pilgrim is to Grow (Part ii), Episode 18
It was wonderful to hear Prime Minister Boris Johnson announce on Monday that Pilgrims' can reopen our gates and our classrooms for boys and teachers and return to physical lessons on 8 March! Despite the very real challenges of the lockdown and the pandemic that we feel every day, I sense that change and growth is definitely in the air. For example, not only is School reopening, but it really is starting to feel like Spring, the days are suddenly noticeably longer after half term, there are crocuses and hyacinths sprouting around the trees the Close, and we are in the season of Lent, a time of preparation.
With Spring and growth in mind I want to return to Growth Mindset, a world beating concept originated by Professor Carol Dweck and her team at Stanford University, that I wrote about on 29 January in 'To be a Pilgrim is to Grow (Part i)'. The concept is that a growth mindset is when children or adults believe that they can grow their intelligence over time through effort and hard work, through making mistakes and learning from them, with teachers' and parents' feedback and encouragement, and by teachers and parents praising their effort and the process of learning they have undertaken, rather than their achievement. A fixed mindset is the belief that one's intelligence is fixed. For example, "I am just hopeless at maths" often followed by "It is pointless trying" is a fixed mindset. Someone with a growth mindset might say, "I don't know how to add fractions yet but I am working hard to learn the steps …" A boy in Year 1 demonstrated his growth mindset earlier this week in a lesson I observed when asked to identify two words that rhymed in a poem they were looking at. This was a tough question and he had been chosen by the teacher to answer it. He said to the teacher in front of the class, "I am not very good at rhymes at the moment but if I keep practising I will be." She said encouragingly, "Yes, you will" and he then proceeded to underline two words in the stanza that rhymed. That young man has won a Head's Show Up as it was my number one learning moment of the week!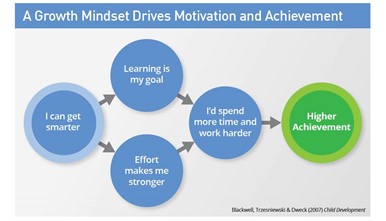 How much difference does a growth mindset make? The following examples are from Professor Dweck's research in the US. There is a lot of other research which similarly shows that having a growth mindset has significant positive effects on children's learning outcomes, as well as on their confidence and wellbeing.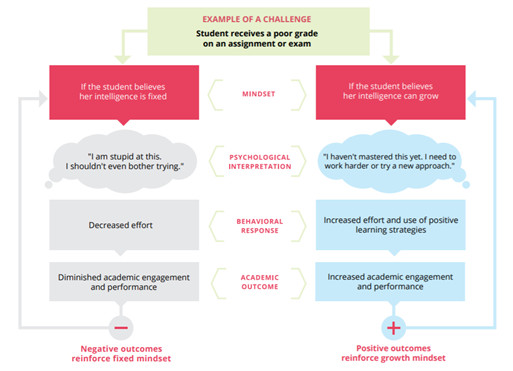 Maths grades (GPA below is grade point average) increased in a sample of pupils after they had been taught about Growth Mindset, while the averages fell in a control group who did not have the same intervention.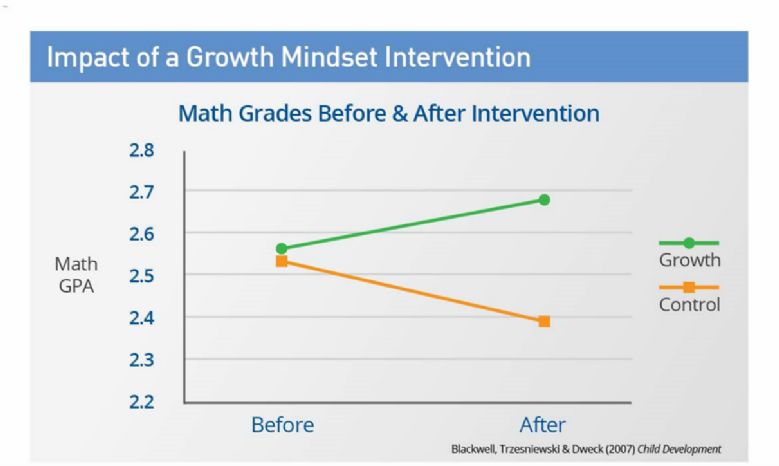 A growth mindset correlates with higher attainment many times more than lower attainment. For example, in a large sample of high school children Dweck found that those with a growth mindset were represented 3 time more than those with a fixed mindset in the top 20% (top quintile) of a US-wide achievement test, but they made up less than 25% of the bottom 20% (bottom quintile).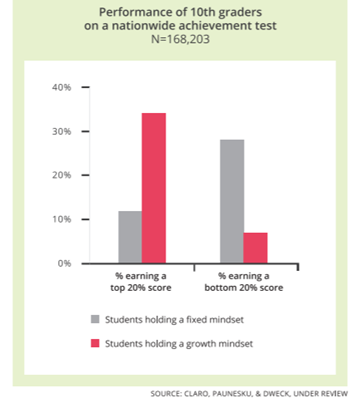 Fiske Elementary School is in Boston. It is a diverse, urban school. Fiske's pupils were achieving maths results at the same level as the mean for the state of Massachusetts. Fiske rolled out a programme to embed growth mindset throughout the school in 2011-2012. By 2013, maths results had risen significantly and Fiske's pupils were vastly outperforming the state. This difference was replicated in 2014.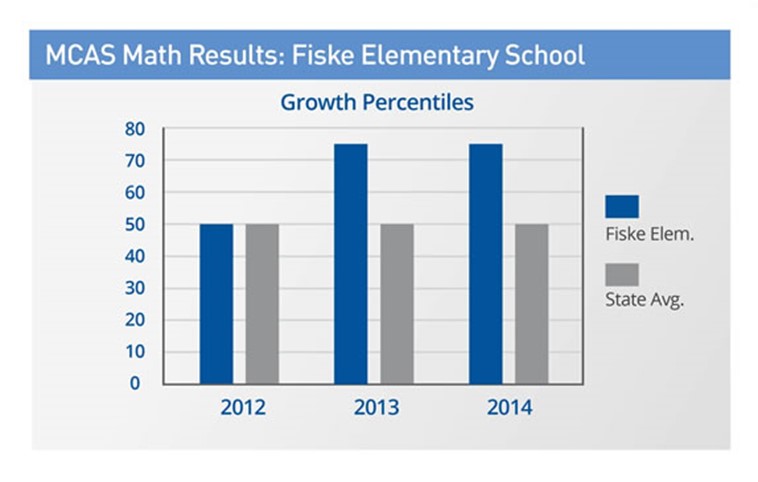 In another study, two groups of children were given difficult maths problems to solve. They struggled. One group was praised by the teachers for their resilience, effort, and the process they went through to answer the problems (Effort Praise). The other group who had solved 10% more of the problems in the first round was praised for their intelligence (Intelligence Praise) and what they achieved – right and wrong. The initially weaker group's performance increased after the praise for their effort and the process (Growth Mindset). The children who were praised for their intelligence struggled even more in the later trial than they had in the first, and their performance declined.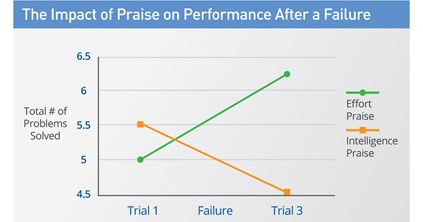 This and other research illustrates how praising the process that leads to that learning outcome (including the child's effort, resilience, strategies, focus, perseverance, courage), rather than the outcome itself, leads to a growth mindset and increased outcomes. It also makes for happy, secure learners. Here at Pilgrims' we love to celebrate successes but we always celebrate the process that leads to that achievement. The process is something boys can replicate in other situations to further achievement. To be a Pilgrim is to grow. To be a Pilgrim is to have a growth mindset.