From the Head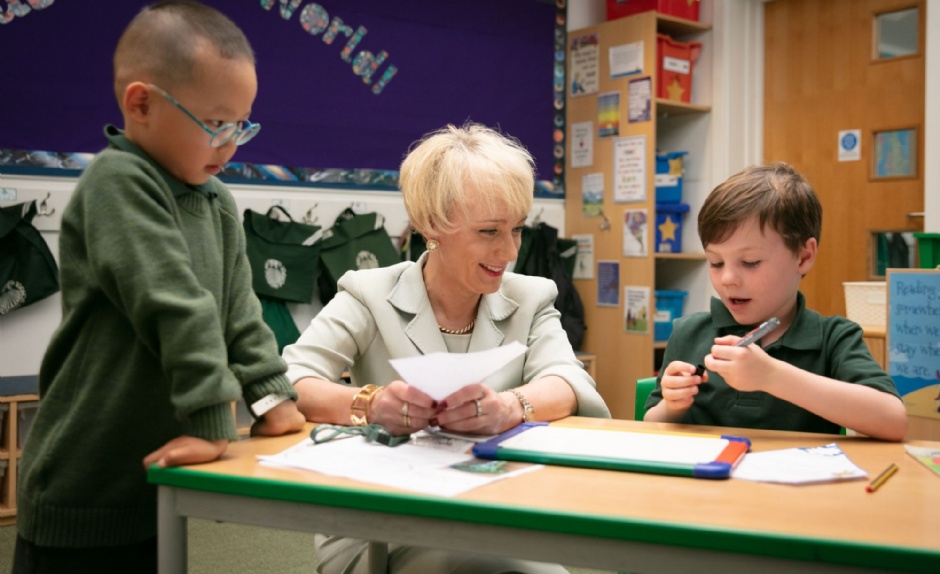 To be a Pilgrim is to look forward, Episode 19
Pilgrims are, like children all over the country, looking forward to being back in School, to seeing their friends and teachers, and to resuming education in person on Monday – something until the past year we have all taken for granted. We, teachers and staff, are really looking forward to seeing and hearing boys in the School again. The School without boys is a strange place; not exactly the Marie Celeste, but it certainly does feel deafeningly quiet in large parts.
In two 'To be a Pilgrim' pieces over the last month, and in recent Monday Head's Assemblies, I have described the importance of learners having and developing a Growth Mindset. This is important for anyone involved in learning and teaching: for Pilgrims, parents and teachers. The impact of a Growth Mindset is that by believing you can grow your intelligence the resulting effort, determination, resilience and process that a learner goes through leads to superior educational outcomes. Teachers and parents who praise learners' process and effort, rather than outcomes, are crucial to help learners develop a robust Growth Mindset. A Growth Mindset also leads to happy, more resilient learners. Win, win, win, win: happy (win), resilient (win), lots of effort (win), superior outcomes (win)!
With this in mind, I want to congratulate the boys whose hard work and effort has led to Music Scholarships so far this year. The specific awards and schools achieved so far were listed by Mr du Plessis in last week's To be a Pilgrim so I will just mention again the names of the boys: Thomas Gotch, William Holmes, Shane Shelley, Alex Sheng, Oliver Street, Kyven Tan, Wilson Tang, David Wang, James Whiteley and Oscar Walmsley (Choral).
Well done, all of you, on your hard work and effort, on the process that allowed you to achieve these truly prestigious awards. Senior schools are thrilled to make these awards and I know they will open doors to lots of exciting opportunities for the boys in their senior schools: opportunities to perform in ensembles, orchestras, choirs and as soloists, to work with and support other musicians, to organise school or house music activities and competitions, to represent the school at home and abroad and so much more. Who knows, maybe even a future musical career? I know that the hard work and effort that led to these awards will continue. I encourage boys in younger years to take inspiration from the attitude of these boys and all Year 8 musicians. Great work! At this point, I want to pay tribute to and thank Mr du Plessis for his incredible work in leading the Music Department and supporting all Pilgrims on their musical journeys (from Grade 1 to Scholarship, Reception to Year 8, and everything in between). Thank you as well to Mr Burton, all the VMTs who teach at Pilgrims, and parents who support their sons in every step of that journey. This has been an incredibly challenging 12 months for musicians everywhere and yet we have still enjoyed so much astonishing music (albeit in slightly different ways and requiring a great deal of organising) both in School and on screens. We look forward to more music and a lot more opportunities to make music together.
Another great achievement that has been the result of hard work and effort is Harry Huxley's painting inspired by the contemporary artist Tim Muddiman (Study in Two-point Perspective) described in Mr Walter's article below. Tim commented after seeing the image of Harry's painting on Mr Walters' post on Instagram, "This is a significant honour. I love the re-work. Top marks to your student. Please pass on my admiration to Harry! Excellent." Well done, Harry. This is an incredibly exciting and wonderful acknowledgement for you. Keep up the hard work. I award you a Head's Show Up.
We look forward to opening the School on Monday and welcoming back boys, teachers and all staff. For those boys for whom travel restrictions and quarantine requirements mean that you are not able to return for these three weeks before the Easter holidays, we are thinking of you. You will not be left out, and we look forward to seeing you on Zoom (just for the moment, it will be in person soon).
Have a lovely weekend!